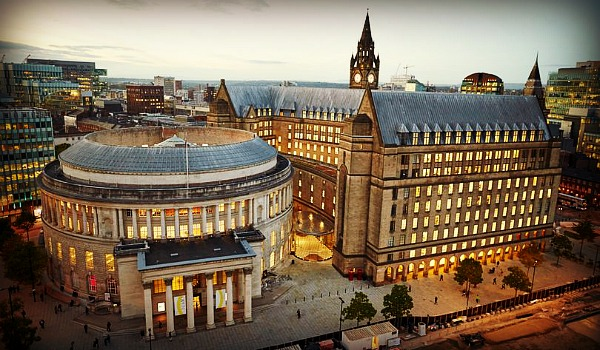 The GSX Group is exploring the feasibility of a new Manchester Stock Exchange.
The GSX Group is focused on how a new exchange could benefit the SME market across the North of England and how it could support social enterprises as well as incorporating and encouraging best ESG practices.
New blockchain technology can offer more cost effective and efficient fundraising in these sectors. Blockchains streamline and reduce risk in capital markets infrastructure, particularly in clearing and settlement. The GSX Group expects this could particularly help SMEs and the ESG sector which lack cutting edge and comprehensive infrastructure.
The project is observed by a panel representing a range of industry interests including Henri Murison (Northern Powerhouse Partnership), Ben Stanley (ED&F Man Capital Markets), and Tom Clark (Church Commissioners).
The GSX Group seeks the views of other interested parties who believe it is important for SMEs to access meaningful infrastructure, providing jobs and wealth creation, and for enterprises to raise funds efficiently and ethically.
The North of England has a successful, diversified economy, full of innovative, forward-looking industries, including a competent, established financial services sector. The North presents fantastic opportunities for local and international capital raising. A platform based on lower costs and modern technology can help enterprises throughout the UK for whom the London markets are prohibitively expensive and complicated. The GSX Group recognises the growing importance of local focus in all sectors. While based in Manchester, the new market would be open across all regions.
The GSX Group is very encouraged by the vigour attached to a resurgent North of England across all parties, central, mayoral, and local government.
The Northern Powerhouse is a valuable initiative which could help to create the right conditions for a new market based on the latest technology and highest standards, rooted in Northern values of transparency, fairness, co-operation and value for money.
The GSX Group is exploring how it can build on that progress.
Many stock exchanges, while useful for larger issuers, are too expensive and slow for SME issuers. Crowdfunding is not yet mature or big enough to raise the capital and lacks coherent infrastructure. There is an opportunity to deliver much demanded, new financing choices, across both equity and debt. We also believe stock exchanges can play a larger role than they currently do in incorporating ESG practices and making ESG data more accessible for investors.
The GSX Group welcomes potential participants approaching us and discussing how a new market can help their needs and aspirations.
Daniel Evans, who is leading the project, says:
"Otherwise viable businesses, great businesses, are struggling, putting plans on hold, or are even forced to close, because of lack of good financing routes.
Blockchain technology means a massive risk reduction in capital markets infrastructure. Advances in technology, renewed focus on the future development of the North of England, and the growth of localism has altered the backdrop against which many exchanges in the past were closed. It is now possible to launch a market which skips the legacy technologies of the largest metropolitan markets and create new systems which benefit more people.
The North is, of course, the origin of the Rochdale Pioneers and much of the early cooperative movement. Spirited competition is a great engine for driving economic growth and prosperity but so is co-operation. A trusted, efficient platform for today's financing needs, so that SMEs can concentrate on doing can help make our society a better place.
Everyone knows that the North has a great industrial past. We believe today it has a modern entrepreneurial energy which will see it through to an even greater future.
We want to hear from everyone who shares this belief."
Contact
Email: [email protected]
Telephone: +44 (0)161 818 2005