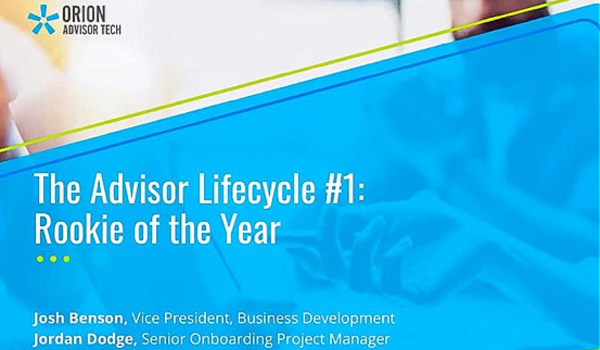 ---
Whether you're starting your career as an advisor or making the leap to establishing an independent business, your biggest strength – freedom of choice – can also be one of your most intimidating challenges. Now that you can pick and choose the technology that runs your business, where do you even begin?
Josh Benson, VP of business development at Orion, recommends that rookie advisors and emerging breakaways start with the client experience. In other words, your top priority should be to retain and engage clients. And, your tech stack should reflect that. Financial planning and portfolio management are two of the most important parts of your client experience, and how you will set yourself apart from your competitors.
Elements of your tech stack can contribute to your client experience without an obvious client-facing component. Tools that let you work more efficiently will help you devote more time to investors' financial goals. And a powerful risk analytics engine under the hood will help you translate a client's priorities into investments and action steps that fit their needs.
Benson goes into greater detail in the Financial Advisor Lifecycle webinar series, available here. The first episode is available on demand. Part 2, "Rounding the Bases," will begin Thursday, April 22 at 3 p.m. ET; and Part 3, "Join the Hall of Fame," will begin Thursday, May 20, at 3 p.m. ET.
---
---