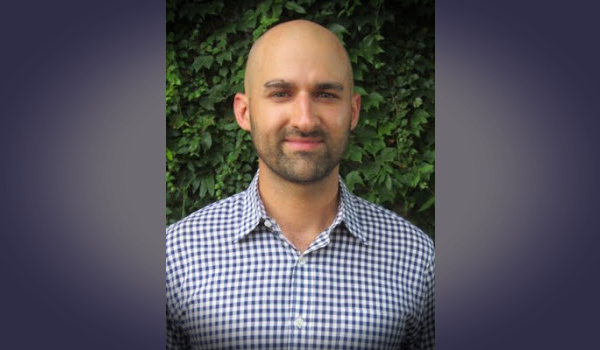 ---
Digital Wealth News is pleased to bring you our "Fintech Luminaries" series – featuring thought leaders within the digital wealth ecosystems. For our latest feature, we'd like you to meet Michael Magnan of AdvizorPro, which powers financial services recruiting, sales and marketing through a tech-powered database of all active advisors, their interests and fresh contact data.
NAME: Michael Magnin
TITLE: Founder
COMPANY: AdvizorPro
---
How did you personally become involved in fintech?
I really fell into the fintech world. I went to graduate school for a quantitative finance program and quickly realised that I did not want to spend my life pricing derivatives. However, I loved using data to solve problems and building things (physical and otherwise e.g., carpentry). I ended up getting a job at a fintech company as their first data scientist. My role naturally evolved into building new software solutions for them as that is where my attention gravitated. My data science/quant background is a big influence on the way I function in the fintech space today, but I'm a long way from what I expected to be doing with my career. I'm a big believer that some of the most fun career paths are the most unexpected ones.
What does your firm do/offer within the fintech sector?
AdvizorPro offers the freshest view of the financial advisor space through our financial advisor database/search engine. Our database encompasses all actively registered RIAs/BDs as well as all of the reps that work for them. Tech is at our core – we use it to 1) aggregate proprietary advisor interest data to help recruiters, asset managers and more identify advisors that are most relevant to their services. E.g., TAMP platforms, investment interests, services offered, personal interests and 2) to collect and validate accurate contact data for advisors.
What are the biggest problems facing the fintech industry in the future?
There is an abundance of useful tools being created through the fintech ecosystem. While it is not a new problem, a growing one is the disjointed nature of so many different solutions from different companies. Competition and startups breed innovation and valuable solutions, which is a great thing. However, consumers only have so much bandwidth for adopting new solutions. This leads to many valuable solutions not being adopted. Fintech tools that can encompass more and more of a customer's workflow and solve more problems are going to be best positioned for growth as this is what consumers want.
What has been the biggest success in your firm to date?
A recent success that we are very proud of at AdvizorPro is the creation of our new advisor interest dataset. We've created tech that crawls tens of millions of public advisor web pages – to index and tag data on personal/professional interests, platforms and tools used – we essentially allow users to filter through all of the content of advisor websites and bio pages in seconds.
One of the biggest values we bring to our clients is connecting them with a relevant advisor audience. To do this, a deeper understanding of an advisor is needed than simply where they live and with whom they are registered, and this crucial piece of tech greatly enables this. There is an abundance of valuable data points on the web that paint a more robust picture of advisors. The problem is that there is too much data for a team human of any size to review this data and keep it fresh. Using tech that wasn't even available a few years ago, we're able to algorithmically parse this big dataset. I'm very proud that we are uniquely positioned to help our clients be more efficient and value-driven with their recruiting, sales and marketing efforts.
---
Michael Magnan has spent his career building data and analytics software in the financial services space. Prior to founding AdvizorPro, he served as VP, New Product Innovation for eVestment (acquired by Nasdaq), where his responsibilities included new product development, leading data science and research.