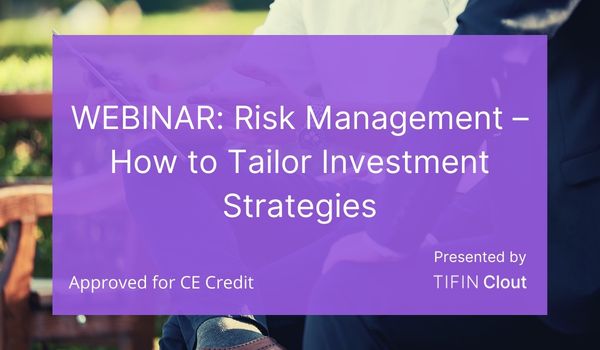 ---
HOSTED by:

Risk Management – How to Tailor Investment Strategies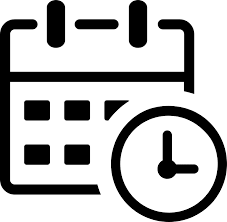 When it comes to portfolio construction, there are a variety of ways to measure risk. However there are no hard and fast rules for determining the right level of risk for an individual client, and investment and wealth managers alike need to incorporate sophisticated risk management strategies in addition to ascertaining their clients' tolerances.
Clout will be hosting a panel of investment managers from LTG Capital, Swan Global, and Primark Capital on the topic of risk. The discussion will center around risk as related to leveraged ETFs, hedged equities, private equity, and portfolio construction, and we'll ask our panelists how they approach the most common forms of risk, including market, concentration, and credit risk, and how these risks factor into their investment strategies.
Key Learning Objectives:
Webinar attendees will learn how asset managers approach the most common forms of risk, including market, concentration, and credit risk, and how these risks factor into their investment strategies in the near and long term.
* Investments & Wealth Institute® has accepted this session for 1 hour of CE credit towards the CIMA®, CPWA®, CIMC®, and RMA® certifications.
---
Panel Participants Include:

Swan Global: Marc Odo
(Client Portfolio Manager)
Marc Odo, CFA®, FRM®, CAIA®, CIPM®, CFP®, Director of Investment Solutions, is responsible for helping clients and prospects gain a detailed understanding of Swan's Defined Risk Strategy, including how it fits into an overall investment strategy. His responsibilities also include producing most of Swan's thought leadership content. Formerly Marc was the Director of Research for 11 years at Zephyr Associates.
Concenture Wealth: Robert G. Gilliland
(Managing Director and Senior Wealth Advisor)
Robert's career has been a blend of high personal performance and team building. He brings his decades of experience to Concenture, an independent advisory firm he founded to ensure that his efforts would be focused solely on helping clients achieve their goals, without the constraints of corporate mandates. At Concenture, Robert leads a highly-skilled team of industry veterans dedicated to supporting each client's unique journey.
Primark Capital: Mark Sunderhuse (Managing Director)
Mark Sunderhuse is a Managing Director of Primark. Prior to Primark, Mark was a Co-Founder and Managing Partner of Red Rocks Capital, a $1.9B private equity fund that he managed from 2006 through its sale in 2017. Previously, he was a portfolio manager for Berger Funds, Janus Capital Group, Crestone Management Capital and Well Fargo (Norwest) managing multiple small cap growth funds each in excess of $1B. Acquired multiple investment platforms for the Berger/ Janus organization including Bay Isle, and Perkins Wolf and McDonnell. Appointed by the Governor to serve on the Colorado Fire and Police Pension Board. Attended and guest lecturer at University of Colorado.
LTG: Ariel Acuña
(Portfolio Manager and Financial Advisor)
LTG founder and President Ariel Acuña helps clients get their entire financial house in order so that they have time and peace of mind to focus on the important things in life. He is the creator of The Aqueduct Strategy (TAS) – a proprietary investment methodology that has ranked #1 in performance on the Fidelity Separate Account Network for since 2011.

---
PRESENTED BY: