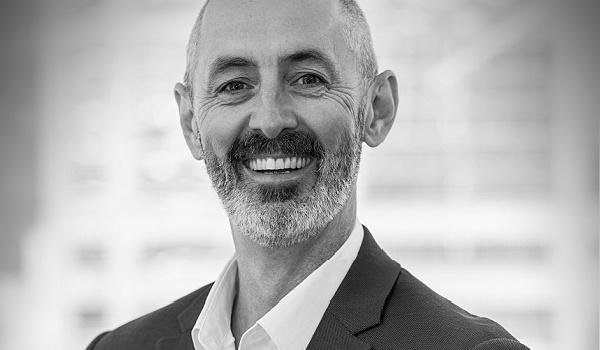 ---
Financial advisors can learn a lot from doctors and lawyers.
Not only is providing financial advice evolving into a profession as indispensable and rigorous as medicine and law, but it's also maturing into one that requires a modern approach to technology, said Adrian Johnstone, chief commercial officer at Practifi, a business management platform for financial services firms. Both medicine and law have embraced a roles-based approach to building technology stacks.
 "Role-based applications allow everyone to feel like they have a system designed specifically for them, all the while the data is aggregated and shared across all roles behind the scenes," said Johnstone. "It's a powerful solution from a firm perspective."
While many financial firms have pieced together role-based technology that serve some of their staff's various needs, technology that unifies all of the work and data handled by a business offers more opportunities for scale and innovation. That's one of the reasons that firms should consider building unified platforms with different applications for each role within the firm, said Johnstone.
But what does a roles-based system look like?
"As far as technological execution is concerned, you can think about it in a medical context," said Johnstone. "The information required by a doctor is different from the information required by a nurse, which is different from the information required by a mental health practitioner or a dietician or nutritionist. The way the patient is managed today, with information made available in different ways in each medical context, is similar."
Roles-based information management can also be thought of similarly across a corporate law practice, Johnstone said. Trial attorneys need access to different information than researchers or paralegals, who need different information from client service and office staff. Similarly, contract law attorneys need different platforms from attorneys working in trusts and estates – but the client information used by all of these different members of a firm needs to be unified and accessible across the entire firm.
The same should happen in a financial firm, said Johnstone. When logging into a firm's platform, the data and tasks encountered by a client-facing financial advisor should look different from the data and tasks encountered by individuals in marketing, IT, human resources, operations or management, but the data should be drawn from a common source.
 "We already think that way in the financial industry by design," said Johnstone. "Large firms are divided into teams and structures with management groups, and we divide functions organizationally, but we don't service them well with technology."
The medical industry, beginning with large health systems, migrated towards the concept over a decade ago to centralize charting and patient data and reduce duplication and errors. Over the past ten years, attorneys have followed suit.
But not financial advisors, noted Johnstone.
"In some ways, unifying data is hard," said Johnstone. "Traditionally, each function has needed its own system but doing so siloes data and removes power from the business. Efficiency is lost from a firm perspective. Other times, platforms were cobbled together, separating the needs of each team around common toolkits, so they ended up with very horizontal functions—an amalgam of different tools trying to achieve some level of unity but separate and distinct from each other. Firms bought a CRM, and then a marketing platform, and then they tried to implement some form of workflow system and they didn't all work together coherently."
Even today, many financial firms look at their CRM as only being relevant to client-facing staff and not as the hub of their technology, and this is a mistake, said Johnstone.
In the financial services world, most CRMs only cater to the revenue generating functions—they typically can't help marketers, compliance teams, or executive decision-makers whose roles lie on the expense side of the business.
"When people look at technology for their firm, they think about client-relationship management and how the advisor manages their relationship with an end client, which is critical," said Johnstone. "But that's just one aspect of their business. Firms aren't applying the same level of thinking to their other teams, such as helping the marketing team understand their clients, or keeping client service personnel ahead of what's going on."
Furthermore, a CRM that focuses on AUM and AUM growth isn't telling executives and advisors key information about the client experience, including client satisfaction.
This now-antiquated type of technology stack leaves staff in non-revenue roles operating in a world not designed for their needs, said Johnstone. There has to be a better way.
 "If you have everyone in the firm using one system, it means you can seamlessly move work between decisions," said Johnstone. "For example, if an advisor is doing something that requires compliance to review and check use cases – we create cross-functional workflow steps so the work moves between people in different roles, and at the management level, you can look across the whole organization to find where there is friction in your processes."
Marketing offers another example where Practifi can help.
Because most of the users in a firm's marketing department would be most interested in campaigns, Practifi makes campaigns the focus of its marketing app. For marketers running the app, they get to see the specific campaigns they are running and all of the processes they are involved in. This way, Practifi is not just attuned to the firm and the different roles within a firm's workforce, but to the individual users themselves.
Additionally, Practifi not only stores all the data across the firm in one unified place, but also enables a firm to set permissions to help control who has access to what kind of data, and who can write or alter data, down to the user level.
"This is why we refer to Practifi as a business management platform more than a CRM," said Johnstone. "CRMs meet the needs of only one part of the business, and they fall short of managing external client relationships. We extended that power so we can meet the needs of every role within a firm."
---