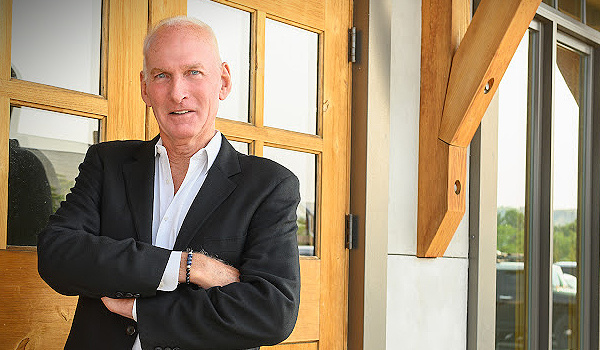 Common Sense for Uncommon Markets
By Bill Taylor, Contributor/CIO-Entoro Investments
---
The opinions expressed below are my own & do not necessarily represent those of Entoro Investments or any of its affiliates


Bullish for week of 11/01/22
BTC | ETH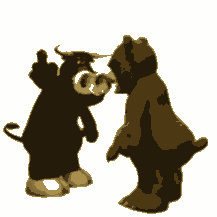 Neutral for week of 11/01/22
NONE

Bearish for week of 11/01/22
S&P 500 | GOLD
11/01/22 Closing Prices:
BITCOIN:  $20,425.29 (+$27.06) | (+4.7% change Tue-Tue)
ETH:  $1,571.64 (+$6.51) | (+13.7% change Tue-Tue)
Gold:  $1,635 (+$15.00) | (0% change Tue-Tue)
S&P 500:  3,856.10 (-15.88) | (0% change Tue-Tue)
---
HAPPY NOVEMBER. Halloween just passed and the scariest thing EVER? Being short in a huge bear market rally. Ouch! Equities had a huge (8% +/-) October. Again, a rally in a bear market. Interest rates ticked up more, concern about real estate (home prices for sure) are getting attention and now here comes the U.S. mid-term elections. But, right now, all eyes and ears are on the FED and Friday's employment numbers.
First the FED. Markets are anticipating a .75 basis point hike (another .50 in December). What the FED says after tomorrow MAY shed light on Fridays' employment number (yeah, the FED does get a heads up ahead of time).  Second; employment numbers expected to be +191K vs 267K previous (just market chatter).
To be sure, interest rates are beginning to "pinch." Markets seem to think the FED will "flinch" and back off raising rates. That does NOT mean they will come down. Reality is, after a pause, interest rates will begin rising again as inflation remains high. Wages are going to push inflation higher. Yup, its still a bear market for equities…..and gold.
Oh, remember volatility? Or how bitcoin and crypto were way too volatile? Kid stuff. Ask META holders. Down almost 30% in a week or so?  BTW, bitcoin and eth are now less volatile than any other asset class. Crazy.
---
I CONTINUE TO BELIEVE BITCOIN AND ETH HAVE BOTTOMED. BITCOIN AND ETH NOW SEEM TO TRADE STRONGER ON A RELATIVE STRENGTH BASIS. THE GLOBAL BITCOIN "BANDWAGON" IS GATHERING STRENGTH.  NOT SO MUCH FOR GOLD. INTEREST RATES WILL QUASH ANY GOLD RALLIES.  EQUITIES (S&P 500) HAVE YET TO FEEL THE PAIN OF RECESSION. IT'S A REALLY, TRULY BEAR MARKET NO MATTER WHAT THE HOPE IS.
AFTER ALMOST 14 YEARS OF EASY MONEY (0% +/- INTEREST RATES) IT'S HARD TO BREAK HABITS. THE FED REALLY MEANS IT.  BEAR MARKETS CAN OUTLAST HOPE.
I'm a buyer (and have been) of BITCOIN, bullish on ETH, super bearish on GOLD and super duper bearish on the S&P 500 (equities). 
---
NEW TARGETS:
BITCOIN 2022…….$35,000-$40,000
ETH 2022…………$2,000-$2,500
GOLD……….$1,500-$1,525   (NEW TARGET)

S&P 500 2022……..DOWN…….DOWN……DOWN……...LOOKING AT 3,250
Current trading positions: 
LONG BITCOIN
LONG ETH
SHORT GOLD
SHORT S&P 500
---
We compare the price of Bitcoin, Ethereum, Gold & the S&P 500. We use the CME Bitcoin Indexes (BRR & BRTI) and the CME Ethereum Indexes (ETH_RR_USD) & (ETH_RTI_USD) for reference as well as the London Bullion Market afternoon price settlement on the digital assets & gold.
---
Bill Taylor is CEO of Digital Wealth News and an advisor to Entoro Investments. He is widely published & quoted in financial media and an international expert on markets and BTC, ETH, Gold & SP500.
His opinions are solely his own and for informative purposes only.