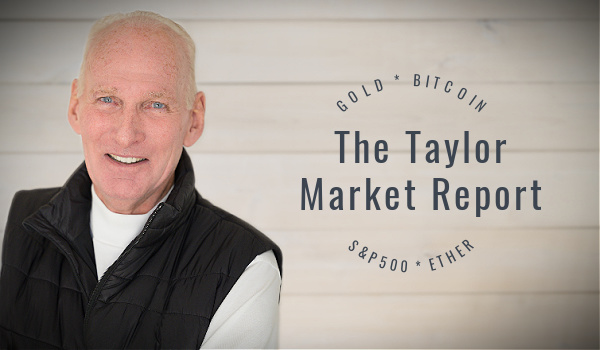 ---
Common Sense for Uncommon Markets
By Bill Taylor, Contributor/CIO-Entoro Investments
---
The opinions expressed below are my own & do not represent those of Entoro Investments or any of its affiliates.  Any financial advice included in the column is for entertainment purposes only.



Bullish for week of 2/21/23
BTC | ETH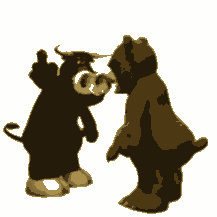 Neutral for week of 2/21/23
 GOLD


Bearish for week of 2/21/23
S&P 500

2/21/23 Closing Prices:
BITCOIN:  $24,587.40 (-$229.47) | (+11% change Tue-Tue)
ETH:  $1,670.83 (-$34.18) | (+7.7% change Tue-Tue)
Gold:  $1,820 (-$6.00) | (-1.1% change Tue-Tue)
S&P 500:  3,997.34 (-81.75) | (-3.36% change Tue-Tue)
---
Well, that first of the new year burst of bullish enthusiasm didn't last long. Except in bitcoin and ethereum. That's the problem for being so bullish in January/February. There are 10-11 more months to go. Like football or basketball games, they are never won in the first quarter (just ask the Philadelphia Eagles). Oh well.
Things are beginning to crumble. Morgan Stanley announced this morning that they feel stocks could decline 25% in the next few months (guess they have been reading recent Taylor Market reports). Real estate (housing) sales are beginning to plunge, inflation didn't go "poof" away and the realization that the Fed means business is sinking in. Recession? Yes! Bleak? Yes, for equities. But, I have been warning of this for "quite some time."
The bright spot is in the bitcoin/ethereum corner. With deficits sure to climb as a recession unfolds, the dollar becomes even more "worthless." Around the globe there are riots in Lebanon and Nigeria as their currencies collapse. China and Russia are working on a way to replace the dollar. Hello BITCOIN. Even the SEC won't crush it.
So what to do, what to do? I mean, if the financial markets experience a "trap door" plunge of 25%+ in the next few months, you need a plan. First, out of equities. Second, reduce any gold holdings you may have. Third, get some Bitcoin. That's it. Simple.
BITCOIN & ETH. That was the bottom at $16K-$17K for BITCOIN and $1,200 for ETH. If (when) markets collapse, BTC may back off to $20K or so. I don't expect it, but would not be surprised. ETH $1,450-$1,500, too. The new bull move has begun, but be patient.
GOLD. Dead money. If it makes you feel good to hold it……then hold it. If the Fed keeps up the inflation fight and interest rates continue to rise, GOLD could easily see $1,700-$1,725.
S&P 500. Down…..and quickly. Sticking to my 3,250 target. It's a bear market. An ugly bear market.
---
THE NEXT STAGE OF THE BEAR MARKET IS BEGINNING.

HAS WORLD WAR III BEGUN?  YES.  END OF STORY.
YOUR LOCAL LIQUOR STORE ALWAYS APPRECIATES YOUR BUSINESS.
---
NEW TARGETS:
BITCOIN 2023…….UP
ETH 2023…………UP
GOLD 2023……….??????????

S&P 500 2023……..DOWN…….DOWN……DOWN……...LOOKING AT 3,250
Current trading positions: 
SLIGHTLY LONG BITCOIN
SLIGHTLY LONG ETH
NEUTRAL GOLD
SHORT S&P 500
---
We compare the price of Bitcoin, Ethereum, Gold & the S&P 500. We use the CME Bitcoin Indexes (BRR & BRTI) and the CME Ethereum Indexes (ETH_RR_USD) & (ETH_RTI_USD) for reference as well as the London Bullion Market afternoon price settlement on the digital assets & gold.
---
Bill Taylor is CEO of Digital Wealth News and an advisor to Entoro Investments. He is widely published & quoted in financial media and an international expert on markets and BTC, ETH, Gold & SP500.
His opinions are solely his own and for informative purposes only.