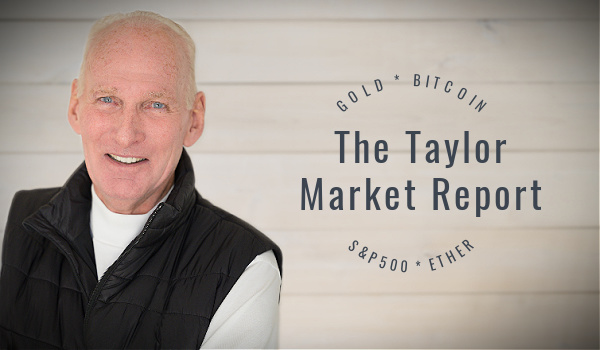 ---
Common Sense for Uncommon Markets
By Bill Taylor, Contributor/CIO-Entoro Investments
---
The opinions expressed below are my own & do not represent those of Entoro Investments, Digital Wealth News or any affiliates.  Any financial advice included in the column is for entertainment purposes only.



Bullish for week of 3/28/23
BTC | ETH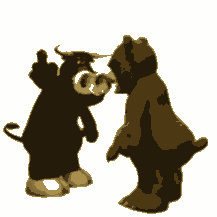 Neutral for week of 3/28/23
GOLD


Bearish for week of 3/28/23
S&P 500  

3/28/23 Closing Prices:
BITCOIN:  $26,958.41 (-$96.27) | (-3.9% change Tue-Tue)
ETH:  $1,743.32 (+$30.77) | (-4% change Tue-Tue)
Gold:  $1,957 (+$16.00) | (+1.7% change Tue-Tue)
S&P 500:  3,971.27 (-6.26) | (-.008% change Tue-Tue)
---
What? Have we run out of banks to fail to shake thing up? Is everyone sitting and staring at their failed March Madness basketball brackets instead of trading? What's with the quiet subdued activity? Since it's the end of the first quarter on Friday, perhaps everyone is just sitting tight. For now anyway.
Let's be real and actually consider that reality does exist. The US regulators are hell bent on quashing crypto. Anyway possible including limiting banking options. And yet, bitcoin and ether are holding in there. More banks are going to fail. Yes, really. But don't worry. Treasury says they will make it all good and your money will be safe. Sort of a problem;  the FDIC has roughly $150B (and dwindling) available to secure depositors BUT there is roughly $17T (trillion) in bank deposits. Yeah, I know. They won't all fail BUT just say there is $500B that needs a bailout. The FDIC is bankrupt. Enough already.
It feels like the bottom is going to fall out of the financial markets at any second/minute/hour/day/week/month. Reality bites. Inflation won't be "cured." Interest rates will remain "elevated." A recession is coming. Etc, etc, etc.  (And UCLA won't win the NCAA basketball tournament……..damn reality)
So, what to?
I'm a staunch BITCOIN bull (ETH too). When all else fails (like banks, and fiat) buy BTC, Its NOT going to zero even if the "un-elected regulators" wish they could get it there. Expect some softness and a pullback from the recent rally (say $23k-$25K for BITCOIN, $1,400-$1,500 for ETH). I still think the big upside happens after the second quarter. Patience.
GOLD? I just have to be baffled. Everything going on should have GOLD at $3,000 or more. It's not there. Why. Beats me. Hold, or maybe have a little yellow metal, BUT don't load up.
S&P 500. Be short, get short. Like I said, the bottom is going to fall out of the equity markets. It's gonna get volatile and nasty. Guess you can surmise I am extremely bearish.  (but I also had UCLA to win the championship, too….lol) Seriously, get short. 20% down at least.
---
MARKETS ARE EXPERIENCING THE CALM (AND COMPLACENCY) BEFORE THE STORM. GET READY.
THE ACADEMICS WON'T KILL BITCOIN. IT'S DRIVING THEM CRAZY, BUT IT'S THE ULTIMATE "TOO BIG TO FAIL.'
---
NEW TARGETS:
BITCOIN 2023…….UP
ETH 2023…………UP
GOLD 2023……….??????????

S&P 500 2023……..DOWN…….DOWN……DOWN……...LOOKING AT 3,250
Current trading positions: 
SLIGHTLY LONG BITCOIN
SLIGHTLY LONG ETH
NEUTRAL GOLD
SHORT S&P 500
---
We compare the price of Bitcoin, Ethereum, Gold & the S&P 500. We use the CME Bitcoin Indexes (BRR & BRTI) and the CME Ethereum Indexes (ETH_RR_USD) & (ETH_RTI_USD) for reference as well as the London Bullion Market afternoon price settlement on the digital assets & gold.
---
Bill Taylor is CEO of Digital Wealth News and an advisor to Entoro Investments. He is widely published & quoted in financial media and an international expert on markets and BTC, ETH, Gold & SP500.
His opinions are solely his own and for informative purposes only.