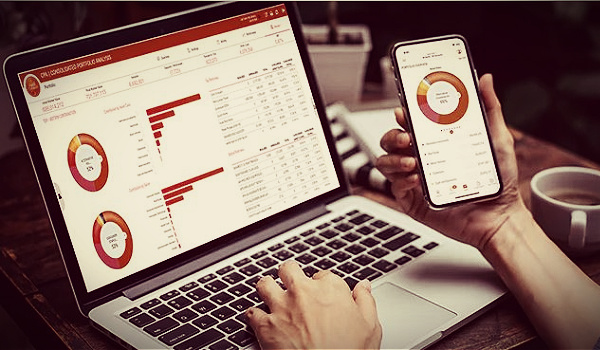 ---
This week in advisor fintech we have yet more news out of the advice engagement category.
Bento Engine announced the launch of a new tool to help advisors try to convert website visitors into prospects and clients. On top of that, we have promotions at LifeYield, a whitepaper from Envestnet and a new offering from Snappy Kraken.
Coming down the pike this week is an anticipated rebranding at Riskalyze—that news is expected to drop shortly. We'll keep tabs on any other big advisor tech news that breaks in the meantime.
Let's get to your headlines:
---
Bento Engine
Bento Engine announced the launch of its Your Journey tool to help advisors generate and convert more leads. Comprising a customizable widget that can be embedded into an advisors' website, Your Journey offers prospective clients relevant and actionable advice while seeking to generate warm leads for advisors. According to advisor website experts Twenty over Ten, the average U.S. financial advisor converts fewer than one percent of their website visitors into booked meetings. Bento's Your Journey solution seeks to remedy this gap, inviting visitors to enter their year of birth to learn more about key financial milestones, or "Moments that Matter." After receiving high-level information about these timely and relevant life events—from getting married to making retirement withdrawals or claiming Social Security benefits—prospects are encouraged to schedule a meeting or contact the advisor via an online form. This simple interaction can concurrently help advisors express their value proposition while also learning what is top of mind for that potential client, better positioning them to acquire that new business.
Envestnet
Envestnet has released a research paper that dives into the concept of personalization at scale, its benefits, and opportunities to personalize solutions for clients. Personalization is what powers the Intelligent Financial Life. To get started along this path, Unified Managed Accounts (UMAs), one of the fastest-growing segments of managed investment solutions, provide advisory or wealth management firms the foundation for being able to personalize client portfolios. From there, Envestnet's tax management capabilities, direct indexing solutions and private wealth consulting service offer advisors three immediate ways to personalize solutions for clients. Tying it all together, Envestnet's new research paper offers ways to personalize client portfolios as well as examples of hyper-personalized solutions, such as personalized direct indexing and tax overlay features, that can enable the Intelligent Financial Life.
LifeYield
LifeYield announced the promotions of two product leaders to its senior management team and its adoption of Amazon Web Services for cloud computing. Savitha Vaddireddy (Gopu) and Walt Butler have been named vice presidents of product development, reporting to Martin Cowley, executive vice president and chief product officer. Vaddireddy joined LifeYield as a senior quality assurance engineer shortly after its founding 14 years ago and has distinguished herself by leading multicultural teams through complex software development projects. She holds a bachelor's degree in computer applications and an M.Sc. in information systems from Osmania University, Hyderabad, India. Butler has over 25 years of experience designing and building software applications, mainly in the investment technology industry. At LifeYield, Butler works closely with clients to capture their technology goals and translate those into designs for LifeYield's engineering teams. He has a bachelor's degree in computer science from Kent State University.
SMArtX Advisory Solutions
SMArtX announced it has added twenty-five strategies to its UMA platform, from some of the asset management industry's most well-known firms. Fidelity Institutional, Janus Henderson, Nuveen Asset Management, Renaissance Investment Management, and WCM Investment Management each added new strategies to their already significant presence on the platform.  The platform now features 1,198 strategies from 288 asset management firms. The new solutions encompass both model delivery and separately managed account strategies. They include a broad range of target allocation, international exposure, and bond strategies, as well as the addition of one domestic equity strategy.
Snappy Kraken

Snappy Kraken announced a holistic product offering that will make it easier for advisors to fulfill all their marketing needs in one place. This complete digital marketing strategy, designed to help financial advisors foster and deepen relationships with clients and prospects, underscores Snappy Kraken's commitment to providing accessible solutions at all stages of an advisors' marketing journey. Snappy Kraken's unified product offering includes personalized websites and branding tailored to advisors' ideal clients, marketing automation featuring unique original content designed to win prospects and wow clients, text message marketing, via the intuitive Convos platform, to serve clients better and faster, and Freedom360, a "done-for-you" marketing solution that eliminates the need for advisors to single-handedly manage their entire marketing systems. 
---