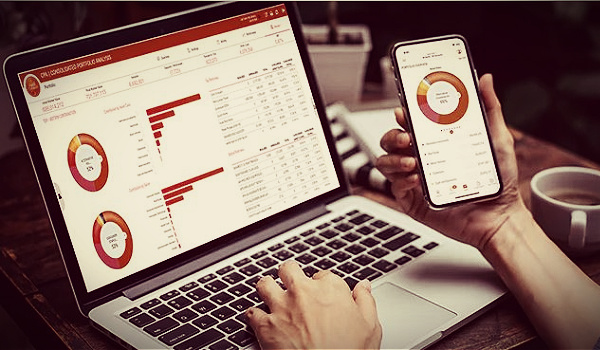 ---
What's the state of the wealthtech industry thus far in 2023?
I got off a call earlier today with two of the wealthtech industry's most powerful titans and heard the  most amazing things about the general vibe at FSI OneVoice last week.  They shared that while there were fewer sponsors of the event (by design, according to one), the event had the  most upbeat and optimistic tone they'd seen in the industry since pre-Pandemic.  Could this be a harbinger of good things to come later in 2023 for the advisortech sector in the US?  We certainly hope so!
In the meantime. check out the latest industry updates below…
---
BridgeFT
"BridgeFT launched its WealthTech API, which features multiple data access, including analytics and other integrations. 
The announcement came with a name change from Bridge Financial Technology to Bridge FT. 
The 'WealthTech as a Service' platform gives key financial industry players the leverage to integrate the cloud-based solution seamlessly…" –The Week in Digital Wealth

BNY Mellon

"BNY Mellon Capital Markets introduced a new trading offering for buy-side institutions and clients. 
Powered by xBK, the outsourced trading offering will increase operational efficiencies across the board, including cost reduction and trade-related functions." –The Week in Digital Wealth
Mako Fintech | PortfolioAid



"Mako Financial Technologies, Inc. ("Mako") and Portfolio Aid Inc. ("PortfolioAid") are proud to announce a new strategic partnership to expand their integrated service offerings.
This partnership will offer advisors and wealth managers best-in-class WealthTech solutions that will streamline KYC workflows for client onboarding, portfolio construction, account servicing, and on-going compliance management.
PortfolioAid provides wealth compliance technology featuring product risk ratings, trade supervision, portfolio suitability modeling, and KYP management tools. Developed for all compliance stakeholders including head office supervisors, branch managers, and advisory teams, PortfolioAid has always believed that allowing insight and collaboration into the compliance process provides a competitive edge in the market." -BusinessWire
Orion



"Orion Advisor Solutions, the premier provider of transformative wealthtech solutions for fiduciary advisors, announced today expanded financial support of the Foundation for Financial Planning (FFP) and its mission to bring free, quality financial advice and planning to people in need. Orion is the presenting sponsor for FFP's digital volunteer matching platform, ProBonoPlannerMatch.org, which aims to connect 10,000 CERTIFIED FINANCIAL PLANNERTM professionals to pro bono service opportunities, bringing free financial advice and planning to underserved individuals and families, including low-income workers, seniors, cancer patients, military and veterans, and many others.
A strong advocate for pro bono service, Orion is a long-time supporter of FFP, the nation's leading nonprofit charity devoted to expanding access to pro bono financial planning, with Orion Founder and CEO Eric Clarke serving as a member of FFP's board of trustees and Corporate Advisory Council." -Company Announcement
Tifin

"Paralel Technologies, the premier trusted partner for asset managers and their funds, announced today that it has launched the first new full-service platform for registered fund servicing in more than 20 years. Paralel, along with its wholly owned subsidiaries Paralel Advisors and Paralel Distributors, now provides fund administration, fund accounting, transfer agency, distribution and advisory services to over $5 billion in assets across open-end fund, closed-end fund and ETF clients.
'Over the last few years, we have been busy answering the fundamental question we asked ourselves when we decided to launch Paralel, 'What would you do if you could do it all over again?' said Jeremy May, Founder and CEO of Paralel. Prior to founding Paralel, Jeremy spent 24 years at ALPS where he served as President of ALPS Fund Services and ALPS Distributors. 'Along with our partner TIFIN, we have quietly built the next generation platform for servicing registered funds, and we are proud to announce that all services are now operational and we are actively onboarding clients.'" -Company Announcement
Vestmark
"Vestmark, Inc., a leading provider of wealth management software and services, today announced that it is launching six direct-index, separately managed account (SMA) strategies, called Focused Index Portfolios, which are available through its Vestmark Manager Marketplace (VMM). Vestmark is collaborating with S&P Dow Jones Indices and licensing select equity benchmarks from the global index provider.
Of the six new SMA strategies, three are based on new, custom indices from S&P Dow Jones Indices that select constituents from the large-cap S&P 500® Index and the S&P 500® Catholic Values Index….
….Additionally, Vestmark is launching three SMA strategies based on longstanding indices from S&P Dow Jones Indices that provide insight on specific segments of the market, including dividend-payers, ESG, and international developed markets." -Company Announcement
---