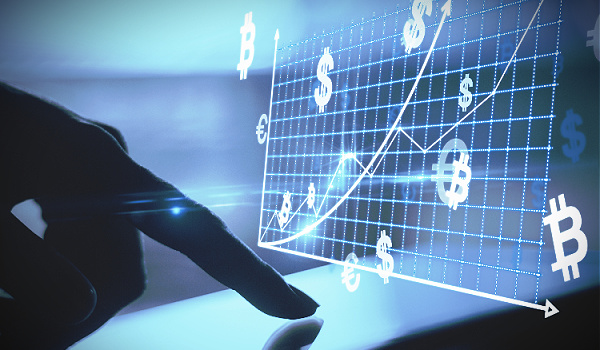 ---
By Christopher Hamman

The digital wealth industry has remained largely unaffected by the recent spate of tech layoffs. 
The White House unveiled its roadmap to help stabilize the digital asset space, and Amazon's romance with Stripe seems cast in stone (at least for now). 
The NYSE suffered a glitch from its data center, while Morgan Stanley fined employees for using unofficial communications platforms. 
Here's the roundup of events in the digital wealth space. 
---
Wealthtech and Advisors
New York Stock Exchange
The NYSE halted trading last week, citing technical issues, which included pending news and regulatory concerns. Several sell orders involving the financial service industry and major stocks caused massive drops in prices. 
The NYSE and the SEC launched investigations into the cause of the trading glitch, and the chaos got traced to issues at the NYSE data backup center. 
BridgeFT
BridgeFT launched its WealthTech API, which features multiple data access, including analytics and other integrations. 
The announcement came with a name change from Bridge Financial Technology to Bridge FT. 
The "WealthTech as a Service" platform gives key financial industry players the leverage to integrate the cloud-based solution seamlessly. 
BNY Mellon
BNY Mellon Capital Markets introduced a new trading offering for buy-side institutions and clients. 
Powered by xBK, the outsourced trading offering will increase operational efficiencies across the board, including cost reduction and trade-related functions. 
Crypto, Blockchain and Digital Assets
The White House
The Joe Biden-led White House unveiled its roadmap and framework for regulating digital assets. 
Based on a three-pronged approach, the roadmap involves improved regulatory oversight of the digital asset industry, increased R&D activities, and congressional cooperation via legislation. 
The framework also identified security as a critical issue that has enabled bad actors to steal funds for nefarious purposes. 
Polkadot
According to data from blockchain analytics firm Santiment, Polkadot, an umbrella blockchain that supports "parachains" has emerged at the top with the highest project development activities in the last thirty days. 
Polkadot beat Cardano and Ethereum to clinch the top spot, followed by its Kusama subchain, which is in second place. 
Development activities were tracked by the number of Microsoft-owned open-source platform GitHub commits, which are code submissions. 
US Department of Justice/FBI
The US Department of Justice (DoJ) revealed that the Federal Bureau of Investigation (FBI) has cracked open the Hive ransomware group and successfully released over 1300 keys to victims. 
The operation began in July, 2022.
Fintech, Personal Finance and Apps
State Street/Amazon Web Services/Microsoft Azure
State Street revealed that two partners had been onboarded to enable its technology transformation program.
Amazon Web Services and Microsoft Azure will now be a part of State Street's digitization program, with two North American data centers ported to AWS, while Microsoft Azure will handle the business applications.
Bank of America/JP Morgan/Wells Fargo/Apple Pay
According to media reports, Bank of America, JP Morgan, and other leading financial institutions have teamed up to create a digital wallet that could compete with Apple Pay and PayPal.
The wallet will use credit cards and run by Earl Warning Ventures, a joint venture that operates Zelle.
Reports also indicate that Mastercard and Visa are already a part of the project.
Deloitte/Marqueta
Big four accounting firm Deloitte revealed its collaboration with card issuer Marqueta to provide and improve payment services and infrastructure for Deloitte's clients and partner firms. 
The partnership will also enable Deloitte to provide services alongside Marqueta's API-driven solutions. 
Banking, Payments and Infrastructure
DailyPay
Payroll services firm DailyPay received $260 million in funding, with $100 million from SVB, $60 million from Angelo Gordon, and $100 from Barclays. 
Credit lines from Barclays and Angelo Gordon are included per the funding, which will be deployed for research, innovation, and growth. 
Stripe/Amazon
Amazon and Stripe expanded their working partnership to include Amazon's business units, including Kindle, Amazon Pay, Audible, Prime, and Buy with Prime. 
Stripe will also expand its use of Amazon Web Services (AWS) infrastructure for its operations and will take over a significant portion of Amazon's payment volume. 
Morgan Stanley
Banking giant Morgan Stanley fined staff for using unapproved communications platforms for official duties. The fines varied from several thousand dollars up to $1 million.
The fines were based on several factors, including seniority, messaging frequency, previous breaches, and others.
The banking giant paid $200 million in fines to the SEC in 2021 following unapproved business communications outside officially approved channels and platforms. 
REtech, Insurtech and Investing
AmeriSave Mortgage Corporation/Ladder
Online mortgage platform AmeriSave partnered with a digital life insurance firm, Ladder. 
Per the partnership, AmeriSave customers can apply for Ladder's products, including life insurance with a $3 million coverage limit, which doesn't require physical medical examinations (applicants have to fill out an online questionnaire).
Coverdash
New York-based InsurTech firm Coverdash launched its small business insurance platform after completing its seed funding round. The $2.5 million round, led by Bling Capital, included Expansion VC, Cameron Ventures, Tokio Marne Future Fund, and AXIS Digital Ventures. 
Coverdash offers end-to-end insurance products and allows partners to service agents and clients via a one-step integration process. 
---