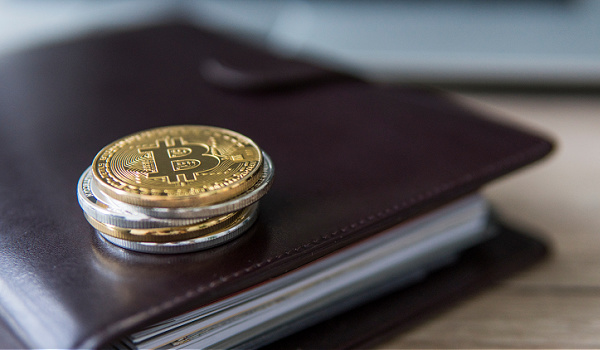 ---
By Christopher Hamman
The US Government continued digging its heels on crypto regulation with mixed reactions from congress. 
"Crypto-skeptic" Goldman Sachs indicated that Bitcoin is the best-performing asset for 2023.
Silvergate and Digital Currency Group continued sliding from the contagion while the Fed maintained its conservative stance towards digital assets. 
Here are the Decentralized Diaries….
---
Bitcoin Prices Remain at $23k, the Altcoins Stabilized
Bitcoin remained relatively stable, dipping to a $22,469.44 low and a $23,896.43 high. Prices are currently at $23,213.12, with buying pressure on the rise. 
Buying pressure may taper off, with the Bitcoin hash rate (the amount of computing power within the Bitcoin network reaching new highs. 
The altcoins have been mixed with Avalanche drawing back to $20.5 from its initial uplift following the announcement of its partnership with Amazon. 
Other Altcoins have generally followed Bitcoin. 
Goldman Sachs: Bitcoin is 2023's Best-Performing Asset
According to the Goldman Sachs research department, Bitcoin is the best-performing asset of 2023, based on its year-to-date asset report, with 27% in projected annual returns and an adjusted risk ratio of 3.1. 
The token was compared to the 10-year US treasury, the S&P 500, Gold, the Russel 2000, staples, utilities, healthcare, and others. 
More Troubles Loom for DCG as Luno Set to Lay Off Staff
Barry Silbert's Digital Currency Group is having more troubles coming its way with layoffs from its Luno subsidiary. 
The DCG-backed and London-based company revealed last week that it was letting go of up to 35% of its workforce. 
This comes after Genesis, another DCG subsidiary, filed for bankruptcy.
New York State Senator Introduced Crypto Fines Payments Bill 
Crypto-friendly New York State Senator Clyde Vanel introduced State Assembly Bill A523, which enables state agencies to "agree" to collect cryptocurrencies for fees, including "fines, civil penalties, rent, rates, taxes, fees, charges, revenue, financial obligations or other amounts, including penalties, special assessments, and interest, owed to state agencies." 
The bill will have to be passed by the State Assembly and signed into law before it becomes operational. 
Silvergate Announced Preferred Stock Dividend Suspension
Silvergate Capital revealed that it suspended its preferred stock dividend to conserve and maintain liquidity. The dividend payment on its 5.375% Fixed Rate Non-Cumulative Perpetual Preferred Stock, Series A, will remain deferred for the time being. 
Silvergate announced a $1 billion loss after exposure to FTX and the cryptocurrency contagion. 
US SEC Rejected ARK/21 Shares Bitcoin ETF Listing
Following a previous rejection, the US SEC rejected a fresh application to list the ARK /21 Shares Bitcoin ETF on the Cboe BZX Exchange. 
The SEC countered the Cboe BZX Exchange argument that its surveillance-sharing agreement will halt market manipulation and further asserted that the surveillance agreement only applies to Bitcoin Futures contracts and not spot Bitcoin instruments. 
US Fed Rejected Custodia Bank's Application to Join the Federal Reserve System
The US Central Bank rejected Custodia's application to join the Federal Reserve system citing a lack of sound management practices and a joint position with the Federal Deposit Corporation (FDIC) and the Office of the Comptroller of the Currency regarding crypto assets and banking practices. 
Custodia had sued the Fed to accelerate the application last year. A pending application remains for a master account. 
Amazon Set to Launch NFT Initiative
According to media reports, Amazon is set to launch an NFT initiative this Spring.
Amazon is said to have partnered with over ten projects as part of plans to launch. 
Stay with us as we give you the best in decentralized news!
---