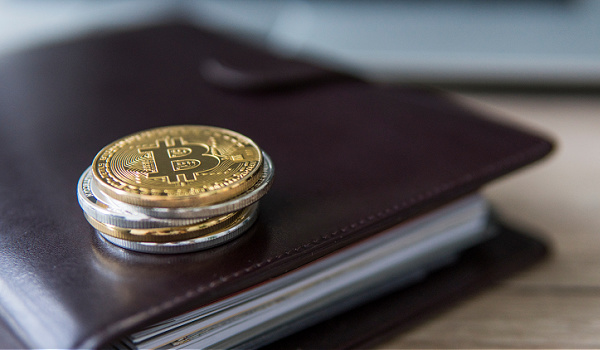 ---
By Christopher Hamman
What a week! 
SEC chair Gary Gensler finally toed the line, classifying the Altcoins as securities, with crypto lawyers coming after him on Twitter and elsewhere. 
Sam Bankman-Fried's legal troubles continued, with new charges filed against him. 
Paxos called it quits with Binance, and the IMF is looking at creating a global framework for digital assets. 
These are your decentralized diaries!
---
Bitcoin Dipped Below $23k, Remains Steady at $23k
From a $25,026.58 high Bitcoin faced selling pressure, slid to $22,938.46, and is currently steady at $23,215.65. 
The Altcoins remained in a similar range, with Ethereum at $1,620.66, Polkadot at $6.53, Avalanche at $17.82, and Solana at $22.44.
FTC Goes After Voyager for 'Deceptive and Unfair' Marketing Practices
The Federal Trade Commission has in a court filing that it was investigating bankrupt cryptocurrency exchanger Voyager Digital "for their deceptive and unfair marketing of cryptocurrency to the public." 
The FTC also objected to Binance.US's purchase of the troubled crypto lender to enable proper investigations without hindrances. 
In other news, troubled crypto exchange FTX sued Voyager Digital to retrieve $446M in payments made before its downfall. 
IMF Considered Crypto Regulation Over Ban
As the G20 meeting kicked off last week, directors of the International Monetary Fund (IMF) kicked against an outright prohibition of cryptocurrencies, preferring regulation to mitigate their risks.
In related news, the Financial Stability Board (FSB), the IMF, and the Bank for International Settlements (BIS) will release high-level recommendations and papers.
According to the summary document of the meeting with G20 finance ministers, this should happen in July. 
Sam Bankman-Fried Got Hit with Fresh Charges 
The disgraced former CEO of FTX, the bankrupt cryptocurrency exchange, had new criminal charges filed against him. Prosecutors filed the indictment in a New York Federal Court on Thursday, February 23rd. 
The indictment accuses SBF of bank fraud, wire fraud, securities fraud, illegal campaign contributions, and operating an unlicensed money-transmitting business. 
SBF's lawyers also requested an extension to file a bail condition proposal. 
Crypto Lawyers went After Gary Gensler After Anti-Crypto Remarks
Tables turned against Gary Gensler, the SEC chair, after his remarks that classified all cryptocurrencies except Bitcoin as securities. 
Legal experts on Twitter continued to go after Gensler, with assertions of his position not being the law despite regulatory oversight over the asset class. 
Circle is Set to Increase its Talent Pool 
According to media reports, stablecoin issuer Circle will increase its human resources by up to 25% in the current year. 
The move follows its withdrawal from plans to go public via a Special Purpose Acquisition Company (SPAC) in December last year. 
Binance Launched a "Semi-Automated" System to Resolve Reserve Issues
To resolve its problems of mixed, missing, and uncollateralized tokens, cryptocurrency exchange Binance disclosed it had deployed a semi-automated system.
According to a spokesperson, the semi-automated status existed for security reasons. 
Mastercard Collaborated with Immersve for Direct Crypto Payments 
Payments giant Mastercard and Web3 payment solutions protocol Immersve disclosed a partnership that allowed users to make crypto payments using the USDCoin (USDC) for direct settlement. 
Per the agreement, Immersve will work with a third party for settlements. 
IEX Mulls Partnership with Coinbase to Create a Crypto Trading Platform 
Media reports indicate that IEX Group is in talks with Coinbase to set up a digital currency trading platform despite the current regulatory challenges in the digital asset industry. 
IEX reportedly wants to take a fully regulated approach and will follow through on talks with Coinbase. 
The "HFT-Killer" had been in talks with cryptocurrency exchange FTX and the SEC before its bankruptcy. 
Ankr Network Revealed its Partnership with Microsoft
Web3 cross-chain infrastructure provider Ankr network partnered with Microsoft to enable enterprise node services for organizations. 
Per the partnership, the service will be deployed on Microsoft's Azure cloud marketplace and will enable scaling for Web3 projects. 
Microsoft axed its Azure Blockchain Service two years ago.
Paxos was in Talks with the SEC for the Resumption of BUSD Minting, Severs Ties with Binance 
Paxos Trust Company is reportedly in talks with the SEC over plans to restart minting the BUSD stablecoin.
The cryptocurrency solutions firm had halted BUSD minting operations after receiving orders from the New York Department of Financial Services (NYDFS) and a Wells notice from the SEC. 
Paxos has also aided redemptions worth $2.8 Billion in tokens since then and has cut all ties with Binance. 
The Montana State Senate Passed a Bill that Protects Crypto Miners
In a strong show of support for the cryptocurrency space, the Montana State Senate passed a bill that protects home-based crypto mining activities from local regulatory actions. 
The bill, which passed by 37-13 votes, prohibits prejudiced billing by utility companies and prevents multiple taxations of crypto tokens used as payment. 
The Montana State Senate sent the draft legislation to the State House of Representatives for further deliberations. 
Stay with us as we give you the best in decentralized news!
---