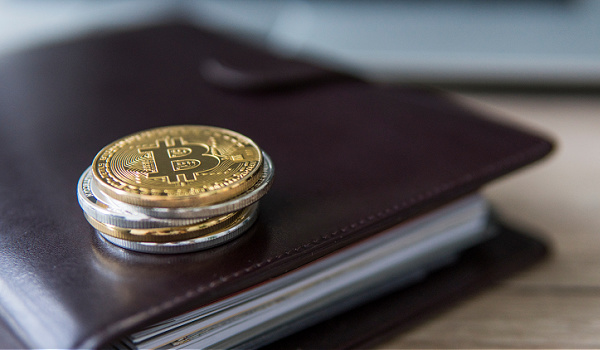 ---
By Christopher Hamman
It looks like things are heating up for the crypto space!
Despite the regulatory pushback, things are looking up.
Crypto crime is on the rise, per the FBI's cybercrime report, and Microsoft may be testing the waters with a wallet for its Edge browser. 
Let's not talk about Capitol Hill….not yet…until the mixed reactions get sorted out.
Here are your decentralized diaries!
---
Bitcoin Prices Hit $28k, Currently Hovering at $27k 
Following a loss of confidence in the banking space, the crypto space revved up, with Bitcoin hitting a high of $28,284.30 from a $24,202.48 low support level. Bitcoin prices are currently at $27,747.34, with prices testing the $30k waters. 
The Altcoins are also in positive territory. Ethereum prices are at $1,749.39, Polkadot at $6.15, Avalanche at $16.77, and Solana at $22.15.
Morgan Stanley: It's Bitcoin's "Moment to Shine"
A recent research report by investment behemoth Morgan Stanley identified the current chaos in the banking sector as the "it" moment for Bitcoin. 
Per the report, Bitcoin was developed in a way that protects tokens and their owners from risk with no go-between. 
The report also indicated that Bitcoin is traded speculatively because of the underpinning support of the token's ties to the US financial system and the USD bank liquidity. 
FTX Management Identified More than $3 Billion in Payments to Former FTX Executives
According to a recent statement from FTX's current management, former executives of FTX received $3.2 billion in loans and payments, mainly from its sister firm, Alameda Research. 
Recipients of the payout include embattled former CEO Sam Bankman-Fried ($2.2 Billion), Alameda's former CEO Caroline Ellison ($6 million), Nishad Singh ($587 million), John Samuel Trabucco ($25 million), Ryan Salame ($87 million), and Zixiao "Gary" Wang, ($246 million).
The above monies exclude payments for property purchases and transfers to FTX subsidiaries. 
FBI: Crypto Crime Rose by 183% YoY
The FBI's recently released 2022 internet crime report indicates that crypto investment fraud hit $2.57 billion in 2022, which is up by 183% as compared to $907 million in 2021.
The Feds noted in the report that scammers deployed increasingly sophisticated methods to steal funds from wallets, including " utilizing custodial accounts held at financial institutions for cryptocurrency exchanges or having victims send funds directly to cryptocurrency platforms where funds are quickly dispersed." 
Microsoft is Reportedly Developing a Non-Custodial Wallet for its Edge Browser
Per media reports, tech giant Microsoft is reportedly developing a wallet for Edge, its flagship browser. 
Though the details are sketchy, the wallet, which is still in development, is said to be non-custodial, giving users total control over their tokens. 
Swap functionality is also said to be under development in partnership with ConsenSys, allowing wallet users to swap tokens from within the browser itself. 
Coinbase Set to Add Aave and Uniswap Functionality, Reportedly Mulling Location Options for Other Platforms 
Publicly listed cryptocurrency exchange Coinbase (COIN) is reportedly working on adding two decentralized finance (DeFi) protocols to its Layer-2 network, Base, launched last month. 
The cryptocurrency exchange is working on creating extended functionality for the DeFi space. Aave and Uniswap will reportedly be on Base in a few months. 
Base was built on the Optimism protocol, the network has Ethereum tokens charged as transaction fees. 
In other news, Coinbase is reportedly shopping for other location alternatives for its yet-to-be-launched copy-trading platform.
Though a location hasn't been chosen, the platform will probably be outside the US, with institutional clients reportedly "in the know" about the plans. 
Fidelity Digital Assets Became Publicly Available 
After the launch of its waitlist in November 2022, Fidelity Digital Assets publicly launched. 
Bitcoin trading is now available in selected eligible states via the Fidelity Investments subsidiary with a 1% spread for US citizens over 18 years old. 
Blockchain Association Sent FOIA Requests to Regulators Over the "De-banking" of Crypto Firms 
Prominent crypto lobby group, the Blockchain Association sent several Freedom of Information Act requests to several regulators, including the Federal Reserve, the Federal Deposit Insurance Corporation, and the Office of the Comptroller of the Currency as part of efforts to probe the "de-banking of crypto firms" after three crypto-friendly banks failed recently. 
Crypto firms have had an uphill battle in establishing relationships with financial institutions following recent events that rocked the baking industry. 
Members of the Blockchain Association include Kraken, Genesis, NEAR Protocol, and other leading industry players. 
New York Judge Pushed Back on DoJ Request to Stay Binance.US-Voyager Deal
The Department of Justice faced opposition to its efforts to halt the Binance.US-Voyager acquisition. Judge Michael Wiles of the District Court of the Southern District of New York maintained his stay of approval of the deal, citing Voyager customer interests as his reason for doing so. 
The DoJ had previously appealed to review the decision following prior approval by Judge Wiles. 
The stay elapsed on the 20th of March, and both sides will return for further deliberations. 
US Lawmaker Blamed Signature Bank Failure on Crypto Volatility, Capitol Hill Looking for Bipartisan Points
Sen. Michael Bennet (D-CO), shifted the blame for Signature Bank's failure to the management's activities with crypto clients. 
Speaking before the Senate Finance Committee, Bennet said, "Signature Bank failed, and almost a fifth of its deposits came from crypto." 
Meanwhile, Sen. Thom Tillis (R-N.C) indicated that though the US is in the early stages of crypto legislation, bipartisan ideas "coming from various offices", are moving things forward. 
Stay with us as we give you the best in decentralized news!
---