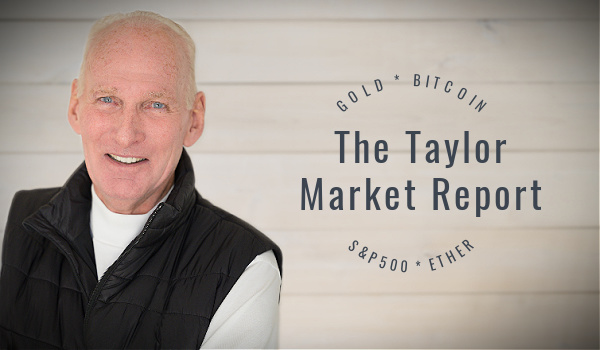 ---
Common Sense for Uncommon Markets
By Bill Taylor, Contributor/CIO-Entoro Investments
---
The opinions expressed below are my own & do not represent those of Entoro Investments or any of its affiliates.  Any financial advice included in the column is for entertainment purposes only.



Bullish for week of 3/7/23
BTC | ETH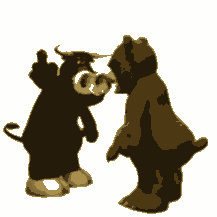 Neutral for week of 3/7/23
 


Bearish for week of 3/7/23
S&P 500   GOLD

3/7/23 Closing Prices:
BITCOIN:  $22,237.64 (-$147.13) | (-5% change Tue-Tue)
ETH:  $1,556.30(-$7.89) | (-5% change Tue-Tue)
Gold:  $1,799 (-$32.00) | (-.007% change Tue-Tue)
S&P 500:  3,986.37 (-62.05) | (+.004% change Tue-Tue)
---
Well, here we are again. EXCEPT it's March. Start of the third month of the new year. Which means all the bulls that plowed hard earned investment money into the financial markets only have ten (10) more months to be right. Last month they had 11 months to be right. In January they had a full 12 months. Get the picture? Tick tick tick. The clock is running out and the hopes of another huge rally are fading.
The big news this week is the Friday (3/10) release of employment numbers. Last month was a huge surprise with over 500K jobs 'created.' That was roughly 300K more than estimates. Interesting for sure. This week? If I knew for sure, I'd be in St. Barts. Fed Chair Powell is speaking before Congress saying the Fed is committed to getting inflation back to 2%. OK, I know that's funny, but he's trying.
So the same comments I have said for the past few months ring true. Let me rinse and repeat. Inflation is stubborn and will not be crushed with incremental small interest rate increases. Interest rates are going to have to go higher….much higher….higher than anyone thinks. Equities are going down. Bonds are going down. Gold is going down. Bitcoin and ethereum are……….kind of, very interesting. Yeah, really.
The fallout from the FTX debacle and crypto selloff continues. Silvergate Bank experienced a "run on the bank" and may go out of business. The regulators (and media) are "all over" Binance. Yawn. Bitcoin and ethereum are holding well above their lows. Perhaps all the bad news is digested and the crypto haters are running out of targets. Pretty soon there will be no one left to hate. Once again, very interesting. Soooooooo!!
BITCOIN & ETH.  Again, the bottoms are in. $16K BTC and $1,200 ETH. As previously noted, a pullback was not unexpected (BTC $21K). Add on weakness, BUT be patient. Might be a couple months for the upside to gain traction.
GOLD. Why, why why? Holders are fighting higher interest rates. Expect GOLD to drop to the low $1,700's. I know what you're thinking. Inflation is a positive for GOLD. Yeah, but then the Fed wants to crush inflation. Bad for GOLD. Why fight it?
S&P 500. Doomed. the market is going to take a 20%-25% haircut. Sticking to it. Be short or out..
---
REMEMBER THE OLD ADAGE;  DON'T FIGHT THE FED.  SO WHY ARE PEOPLE (BULLS) FIGHTING THE FED?  BEATS ME.

INFLATION IS GOING HIGHER. INTEREST RATES ARE GOING HIGHER. I'VE SAT THROUGH THIS MOVIE BEFORE (1970'S AND 1980-81), AND IT DOES NOT END WELL.  SOFT LANDING MY B***.
---
NEW TARGETS:
BITCOIN 2023…….UP
ETH 2023…………UP
GOLD 2023……….??????????

S&P 500 2023……..DOWN…….DOWN……DOWN……...LOOKING AT 3,250
Current trading positions: 
SLIGHTLY LONG BITCOIN
SLIGHTLY LONG ETH
NEUTRAL GOLD
SHORT S&P 500
---
We compare the price of Bitcoin, Ethereum, Gold & the S&P 500. We use the CME Bitcoin Indexes (BRR & BRTI) and the CME Ethereum Indexes (ETH_RR_USD) & (ETH_RTI_USD) for reference as well as the London Bullion Market afternoon price settlement on the digital assets & gold.
---
Bill Taylor is CEO of Digital Wealth News and an advisor to Entoro Investments. He is widely published & quoted in financial media and an international expert on markets and BTC, ETH, Gold & SP500.
His opinions are solely his own and for informative purposes only.