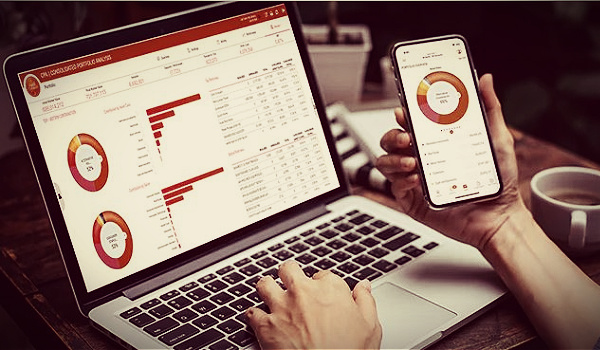 ---
Friends, you may have noticed our newsletter and website had several new items going up this week, as we go through a 2023 refresh at Digital Wealth News.  Exciting (and time-consuming) as that all is, we want to make sure to continue to cover our beloved advisortech industry, so here's a quick synopsis of all the latest news from the past week worth sharing, straight off the wire (in alpha order)!  CHECK IT OUT!
---
Advisor360°
"Advisor360° has acquired the digital onboarding technology and related wealth management assets of technology solutions provider Agreement Express from Frontier Growth, a private equity firm based in Charlotte, North Carolina. Once the technology is integrated, Advisor360° will be able to seamlessly support investment and insurance accounts at every major custodian and clearing firm and offer a wider range of integrations with industry-leading CRM providers…" -BusinessWire
Envestnet
"This week, Envestnet announced that Rose Palazzo has been named Group President of Envestnet Financial Planning and will be leading all of Envestnet MoneyGuide's operations. Rose will be reporting to Tom Sipp, Executive Vice President, Business Lines. Rose joined Envestnet in 2021 as the Group Head for Envestnet MoneyGuide. Prior to joining Envestnet, Rose was with Morgan Stanley for thirteen years, most recently as a Managing Director and Head of Financial Planning for their Wealth Management business. Rose's appointment comes as part of a planned succession, as Tony Leal moves to an advisory role within Envestnet's WealthTech Business…" –Via JConnelly
Fidelity
"Fidelity Investments® today announced it is furthering its commitment to the private market with the acquisition of Shoobx®, a leading provider of automated equity management operations and financing software for private companies at all growth stages, up to and including an initial public offering (IPO). Financial terms of the acquisition are not being disclosed…" -BusinessWire
iCapital
"iCapital, the global fintech platform driving access to alternative investments for the wealth management industry, announced a four-year brand ambassador partnership with 2021-2022 PGA Tour Rookie of the Year, Cameron Young, currently ranked 17th in the Official World Golf Rankings…" -BusinessWire
JP Morgan



"J.P. Morgan Wealth Management launched QuickDeposit for Investments, enabling all clients to conveniently deposit checks into their investment accounts anytime from their phone.
Now clients can click "Deposit Checks" on the Home or Pay & Transfer tabs in the Chase Mobile app, take a photo of the check and have their funds deposited in their investment account within 24 hours. This is another step in J.P. Morgan Wealth Management's journey to building out its digital investment capabilities…" -BusinessWire
Sprouting Rock



"Spouting Rock Asset Management, LLC (Spouting Rock), a multi-boutique manager platform providing investment solutions and services, today announced it has entered into a definitive agreement to acquire a majority position of Reinhart Partners, Inc. (Reinhart), in a multi-step transaction over a period of two years. Reinhart is an investment management firm that services institutions and high-net-worth individuals. Closing is subject to customary conditions, with the first closing expected to occur during the first quarter of 2023…" -BusinessWire
---