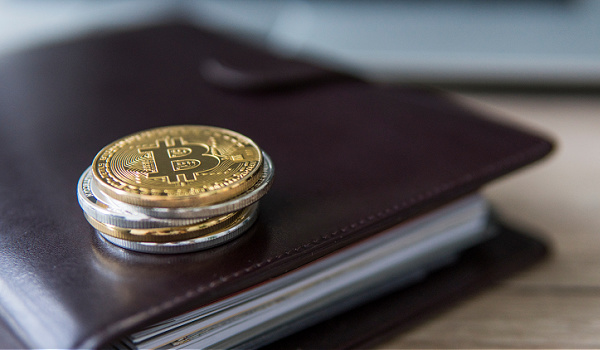 ---
By Christopher Hamman
Things are looking up for the cryptocurrency space.
BlackRock added Bitcoin exposure to its Global Allocation Fund. 
Bitcoin prices crossed the $17,000 mark with the Altcoins in tow. 
Sam Bankman-Fried entered a not-guilty plea. 
Here's what happened in the decentralized space in the last week. 
---
Bitcoin Turned 14, Crossed 17k
As Bitcoin turned 14, prices came up from a low of $16,632.57 to $17,282.52. Momentum is still building, but inflows indicate a modest market revival. 
Ethereum remains at $1,323.44, with Polkadot at $5.02, Solana at $16.65, and Tron at $0.005553. 
The DeFi space remained a mixed bag as the industry still teeters with multiple institutional failures. 
Sam Bankman-Fried Pleaded Not Guilty, DoJ Identified Robinhood Stock
At his first court appearance in New York, former FTX CEO Sam Bankman-Fried pleaded not guilty to eight charges brought against him by federal authorities. The hearing starts in October.
SBF's former colleagues Caroline Ellison and Gary Wang pleaded guilty to seven and four counts, respectively. 
Additionally, the US Department of Justice identified 56 million Robinhood shares worth around $450 million and owned by Emergent Fidelity Technologies Ltd, an entity controlled by Bankman-Fried. 
The DoJ has revealed plans to confiscate the shares and use the stock sale proceeds to compensate stakeholders and debtors. 
New York State Attorney General Went After Former Celsius Network CEO for Fraud 
The Ne York State Attorney General, Letitia James, Tweeted that She was suing Alex Mashinsky, Celsius Network's former CEO for fleecing customers of billions of dollars and failing to register with the state. 
The cryptocurrency lending company declared bankruptcy in the middle of last year.
The NY AG also accused Mashinsky of deceit regarding the number of users on the platform.
Coinbase Settled With New York Regulators, Stock Prices Rose
Leading cryptocurrency exchange Coinbase reached a $100 million settlement with the New York Department of Financial Services (NYDFS).
The NYDFS had accused Coinbase of compliance failures. The exchange agreed to pay the said sum, with $50 million in civil fines and another $50 million for the deployment of a compliance program. 
Coinbase's stock prices were up slightly by 11.6% in response to the news. 
Shopify Integrated Avalanche NFTs
E-Commerce platform Shopify increased its NFT offerings. Storefront owners can mint Avalanche NFTs seamlessly through the Venly merchant app. 
Minimal technical knowledge is required, and users don't need to have an Avalanche blockchain wallet as they get created automatically and get notified by email after receiving confirmation. 
Cathie Wood's ARK Investments Continued Coinbase Stock Buying Spree
The Cathie Wood-run ARK Investments remained bullish on the cryptocurrency space and purchased 144,463 of Coinbase stock for its ARK Fintech Innovation ETF (ARKF) worth $4.8 million and 27,813 shares worth $900,000 for its ARK Next Generation Internet ETF (ARKW).
The $5.7 million stock purchase comes after a November 2021 $12.1 million transaction. 
Wyre Reportedly Shutdown, CEO Denied Rumors
Media reports emerged that cryptocurrency payments firm, Wyre was shutting down. The rumors were based on a leaked email where CEO Ioannis Giannaros communicated a possible corporate shutdown to employees. 
Ioannis replied, saying that Wyre was "still operating but will be scaling back to plan our next steps."
Users were also notified of a 90% withdrawal limit on the platform, and cryptocurrency wallet provider MetaMask dropped the payments company from its mobile aggregation program. 
BlackRock Added Bitcoin to its Global Allocation Fund
Investment behemoth BlackRock has added Bitcoin to its Global Allocation Fund. This gives investors exposure to the cryptocurrency token. 
A company filing indicates that BlackRock can use a portion of the $15 trillion fund to purchase cash-settled Bitcoin futures on exchanges registered with the Commodity Futures Trading Commission (CFTC). 
Mt. Gox Trustee Extends Repayment Registration to March
The trustee of the defunct cryptocurrency exchange Mt. Gox has announced a shift in the deadline for repayment selection to March 10th from January 10th. 
Creditors have been encouraged to complete the process before the said date. Rehabilitation creditors who fail to complete the process may not be able to receive their repayments.
Creditors who have already registered don't need to redo the process. 
Silvergate Bank Got a Moody's Downgrade 
There's more bad news for the parent company of cryptocurrency bank Silvergate after its long-term issuer rating was downgraded from B1 to Ba2 by ratings firm Moody. 
This comes after a 400,000 share sell-off of its parent company Silvergate Capital worth $4.6 million by Cathy Woods' ARK Invest. 
Silvergate faces an uphill task after it experienced mass withdrawals following its exposure to FTX. 
Stay with us as we give you the best in decentralized news!
---