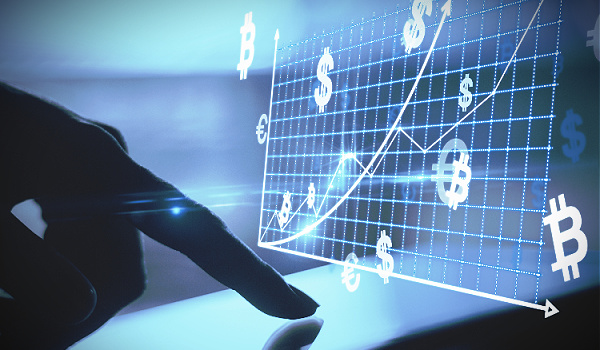 ---
By Christopher Hamman

The year got off to a great start, with earnings announcements from financial service providers taking center stage.
Further contagion has continued with the cryptocurrency space. The US SEC went after the Binance.US-Voyager deal.
Thompson Reuters acquired SurePrep LLC to increase its tax automation offerings, and JobsOhio gave a $1 million R&D grant to Grange Insurance.
Here's the roundup of events in the Digital Wealth space.
---
Wealthtech and Advisors
AmeriVet Securities Inc.
Veteran-owned broker-dealer AmeriVet Securities successfully raised $4 million in capital for the growth and expansion of its business.
Sanctuary Wealth/Wealthbox
Wealth management platform Sanctuary Wealth revealed a partnership with CRM provider, Wealthbox.
Per the partnership, Sanctuary Wealth will have access to the CRM's enterprise version.
With an advisor network that spans 28 states and over $25 billion in value, the multi-year agreement will see partner firms use the platform for client issues and other customer success needs.
John Hancock Closed-End Funds
John Hancock Investment Management declared monthly distributions for its closed-end funds. The John Hancock Premium Dividend Fund has monthly distributions of $0.0975 per share, while the John Hancock Tax-Advantaged Dividend Income Fund has distributions of $0.1380.
Both distributions will be paid monthly until further notice.
Crypto, Blockchain and Digital Assets
US SEC
The Securities and Exchange Commission (SEC) filed a limited objection to the Binance.US deal to buy up the troubled assets of bankrupt crypto lender Voyager Invest.
The SEC challenged the $1.02 billion deal based on Binance.US' ability to consummate the transaction.
The regulator also sought further information regarding consumer protections and the crypto exchanges' portfolio.
The Texas State Securities Board also objected to the purchase, citing legal compliance and authorization within the state's borders.
Genesis Global Capital
In a letter to clients, the lending arm of Genesis Trading asked for more time to revolve its lending situation.
The troubled lender also indicated that it was working towards finding solutions.
Barry Silbert, the CEO of Digital Currency Group, Genesis's parent company, faced accusations from Gemini's co-founder Cameron Winklevoss over its Gemini Earn program and $900 million in liabilities.
Fintech, Personal Finance and Apps
Runway Growth Capital/Vesta
Growth loan provider Runway Growth Capital closed a senior secured term $25 million loan with Vesta, an online purchase transaction guarantee platform.
The non-dilutive financing will enable Vesta to deploy working capital for further growth and expansion.
Thompson Reuters
Thompson Reuters announced the successful acquisition of SurePrep LLC, a 1040 tax automation software firm. This follows its November 2021 agreement regarding the $500 million deal.
The California-based SurePrep supports over 25000 tax professionals with several products, including SPBinder, TaxCaddy, and 1040SCAN.
Mendoza Ventures
Latinx and female-founded Fintech, artificial intelligence, and Cybersecurity Venture Capital firm Mendoza Ventures achieved a $100 million close of its third fund.
The $100 million fund will focus on under-represented founders of early growth-stage startups.
The funding round was led by Bank of America, Grasshopper bank, and others.
Banking, Payments and Infrastructure
BankFirst Capital Corporation
BankFirst Capital Corporation revealed the completion of its acquisition of Mechanics Banc Holding Company and Mechanics Bank, Water Valley, Mississippi. This brings BankFirst Capital Corporation's total assets to $2.7 billion, gross loans of $1.7 billion, a $2.4 billion deposit base, and 47 office branches spread in Alabama and Mississippi.
NexBank Capital Inc.
Texas-based NexBank Capital Inc. announced successful private placement fundraising activities worth $390 million between September 2021 to December 2022.
The activities included a $280 million September 2021 to September 2022 stock sale, a $90 million voting common stock sale in the same period, and a $20 million December 2022 nonvoting common stock sale.
The funds raised will be used for growth, expansion, and other activities.
S&P Global
Rating provider S&P Global announced the acquisition of ChartIQ, a charting solutions company for the financial sector.
ChartIQ will become a part of S&P Global Market Intelligence, providing market data insights to traders, risk managers, and other professionals and is integrated with S&P Capital IQ Pro, Markit Digital, and other products within the S&P ecosystem.
REtech, Insurtech and Investing
International Capital Exchange LLC
Health in Tech company International Capital Exchange LLC entered into a General Managing Underwriting agreement with Liberty Mutual Insurance company for an employer stop-loss program.
Per the agreement, ICE will bind, underwrite and issue policies on Liberty Mutual's behalf.
JobsOhio
JobsOhio, Ohio's economic development corporation, announced a $1 million research and development grant given to Grange Insurance. The grant will enable Grange Insurance to expand its market research and product development activities.
Transamerica
Life insurance provider Transamerica unveiled "Transamerica Financial Choice IUL (SM)", a life insurance policy that protects beneficiaries and provides tax income advantages.
The policy allows for indexing, cash value options, and supplemental income.
---