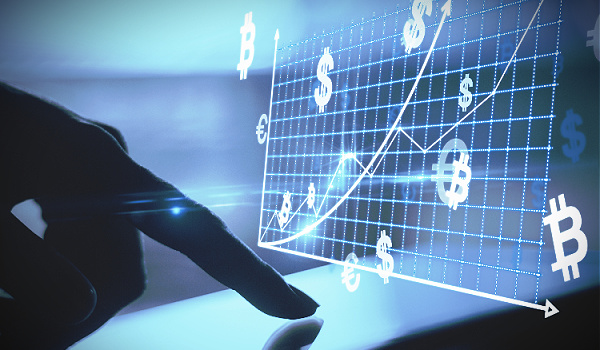 ---
By Christopher Hamman

Things picked up steam last week as everyone settled down and business as usual returned. 
The cryptocurrency fallout continued with Metropolitan Bank Holding Corp. pulling out of crypto and the US SEC going after Gemini and Genesis over Gemini Earn.
The InsurTech space gained a new product. 
Liberate Innovations Inc. launched a P&C tech platform, while American Express agreed to purchase Nipendo, a b2b payment process firm. 
Here's what happened in digital wealth. 
---
Wealthtech and Advisors
Frontier Asset Management/55ip
Independent asset manager Frontier Asset Management revealed its partnership with 55ip, a FinTech firm for the financial services industry. 
Per the partnership, 55ip will provide and integrate ActiveTaxSM Technology, a tax automation, loss harvesting, rebalancing, reporting, and trading platform with Frontier's ETF ecosystem. 
This will enable financial advisors to aid clients in efficient tax decisions and reduce tax administrative activities to a minimum while allowing for client portfolio growth and expansion. 
Advisor360°/Agreement Express/Frontier Growth
Wealth management solutions firm Advisor360° bought the wealth management assets of technology provider Agreement Express from Frontier Growth, a North Carolina-based private equity firm. 
Following the integration of both platforms, Advisor360° will be able to expand its services to clients and will include insurance and investment account support, combined with leading CRM provider integrations. 
Talents from Agreement Express will continue in their roles, and the acquisition includes technology, intellectual property, and client transfers.
Advisor360°'s technology platform supports custodians and clearing firms that provide services to registered investment advisors (RIAs), including Fidelity, Pershing, Charles Schwab, TD Ameritrade, and others.
Crypto, Blockchain and Digital Assets
Metropolitan Bank Holding Corp.
Following the crypto fallout and the current price malaise in the digital asset space, the parent company of Metropolitan Commercial Bank announced its withdrawal from crypto-related businesses. 
The holding company's exposure to crypto assets is negligible, with four institutional clients accounting for 1.5% of revenues and 6% of deposits. 
US SEC
The US Securities and Exchange Commission (SEC) filed charges against Gemini Trust Company, LLC and Genesis Global Capital LLC "for the unregistered offer and sale of securities to retail investors through the Gemini Earn crypto asset lending program."
Gemini Earn, a high-yield savings account product, was suspended after exposure by Genesis to the fallout from cryptocurrency exchange FTX.
Fintech, Personal Finance and Apps
Fidelity Investments®/Shoobx®
Investment giant Fidelity Investments® revealed its acquisition of equity management firm Shoobx®. This follows a 2021 strategic partnership.
Shoobx® will fully integrate with Fidelity's Stock Plan sub-division that serves over 700 firms with 2.5 million plan members and over $250 billion in value. 
Fidelity's Stock Plan is part of the "Fidelity Workplace" division. 
Public.com/Jiko
Popular fractional investment platform Public.com introduced Treasury accounts, which allows its three million-plus users to invest in US Treasury bills.
Powered by Jiko's network, the programmatic account enables cash investments in Treasury bills.
Funds can be automatically reinvested upon maturity or withdrawn.
Broadridge Financial Solutions Inc./Glue42
Fintech provider Broadridge Financial Solutions revealed that it was deploying intelligent desktop software provider Glue42 across its products and services.
The integration allows for unified workspace access for banks, broker-dealers, and other financial institutions.
Banking, Payments and Infrastructure
Stride Bank/Chime Financial
Stride Bank extended its partnership with Chime Financial. Per the partnership, Stride will continue to hold Chime's customer accounts, providing them with fully regulated banking products and services, including Chime savings and checking accounts.
Chime's easy onboarding process allows underserved Americans easy and on-the-go access to financial services.
American Express/Nipendo
American Express agreed to purchase Nipendo, a business-to-business payments process company. 
Nipendo enables businesses to automate and streamline payment processes and features, including communications, accounts payable, and receivable. 
The agreement is part of a series of moves by American Express to build a fully integrated B2B payments network that handles payment value chains for customers and will fully deploy Nipendo's products to corporate customers. 
REtech, Insurtech and Investing
Lessen/SMS Assist 
Outsourced PropTech solutions company Lessen announced the acquisition of SMS Assist, a property management solutions provider. 
Lessen raised $500 million in debt and equity while SMS shareholders exchanged their stock for Lessen's. 
It brings the integrated company valuation to over $2 billion in value. 
The deal received backing from American Homes 4 Rent, Värde Partners, Koch Real Estate Investments, Invitation Homes, and Monroe Capital. 
Liberate Innovations Inc.
Property and casualty software-as-a-service (SAAS) company Liberate Innovations Inc. revealed the successful closing of a $7 million venture funding round. 
The company also announced the successful launch of its P&C platform that enables end-to-end services, including underwriting support, claims workflows with low-code tools, and readymade templates for immediate deployment.
---