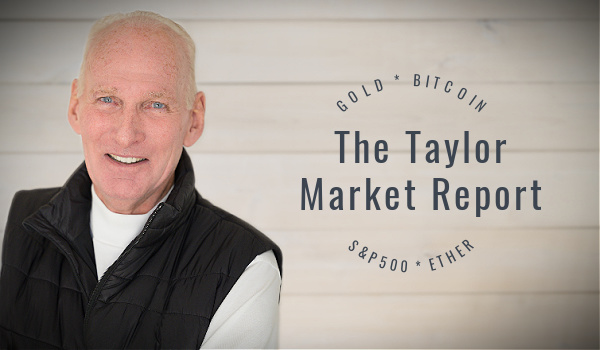 ---
Common Sense for Uncommon Markets
By Bill Taylor, Contributor/CIO-Entoro Investments
---
The opinions expressed below are my own & do not represent those of Entoro Investments or any of its affiliates.  Any financial advice included in the column is for entertainment purposes only.



Bullish for week of 2/28/23
BTC | ETH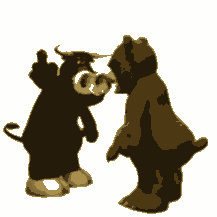 Neutral for week of 2/28/23
 


Bearish for week of 2/28/23
S&P 500   GOLD

2/28/23 Closing Prices:
BITCOIN:  $23,487.97 (+$251.04) | (-4.5% change Tue-Tue)
ETH:  $1,639.10 (+$20.89) | (-1.9% change Tue-Tue)
Gold:  $1,812 (+$9.00) | (-.004% change Tue-Tue)
S&P 500:  3,970.15 (-12.09) | (-.007% change Tue-Tue)
---
Well, here we are. Last day of February. Two months of 2023 complete. January's burst of bullishness has turned into a malaise. But remember, it's always quiet before the storm.
So it seems it took a sharp sell off in the financial markets to make investors aware of the fact that the Fed really, REALLY means it when they say they are serious about crushing inflation. Yes, interest rates will stay high and probably go higher. No, inflation easing to 6% from 9% is not a reason to cheer. Yes, there will be a recession and NO it will not be a "soft landing."
Why the current markets malaise? Perhaps the computer/quant programs have "decided" that this is where equities, bonds, gold and crypto prices should be. At least for now. Has artificial intelligence (AI) taken control? Hmmmm.
Think about this:
The definition of artificial is……..

sometimes used figuratively to describe something as being faked, phony, or contrived—the opposite of real or genuine 

The definition of intelligence is….smart.   
So, if the quant financial programs are using AI, are they "fake smart" programs? Just thinking.
It's a bear market for equities and gold. It's a pause for bitcoin and ethereum. No AI there.
BITCOIN & ETH – Stay long, add on weakness and be patient. The best is yet to come. Look for a pull back after recent gains. Down to $21K?
GOLD –  Like I have been saying….WHY?  Higher interest rates re a huge negative for GOLD.
S&P 500 – At any given time, day, month, the bottom will drop out. Target 3,250…..or 750+ points lower.
---
BEAR MARKETS ARE FOR SELLING   BULL MARKETS ARE FOR BUYING.  DULL MARKETS ARE FOR WATCHING.
---
NEW TARGETS:
BITCOIN 2023…….UP
ETH 2023…………UP
GOLD 2023……….??????????

S&P 500 2023……..DOWN…….DOWN……DOWN……...LOOKING AT 3,250
Current trading positions: 
SLIGHTLY LONG BITCOIN
SLIGHTLY LONG ETH
NEUTRAL GOLD
SHORT S&P 500
---
We compare the price of Bitcoin, Ethereum, Gold & the S&P 500. We use the CME Bitcoin Indexes (BRR & BRTI) and the CME Ethereum Indexes (ETH_RR_USD) & (ETH_RTI_USD) for reference as well as the London Bullion Market afternoon price settlement on the digital assets & gold.
---
Bill Taylor is CEO of Digital Wealth News and an advisor to Entoro Investments. He is widely published & quoted in financial media and an international expert on markets and BTC, ETH, Gold & SP500.
His opinions are solely his own and for informative purposes only.