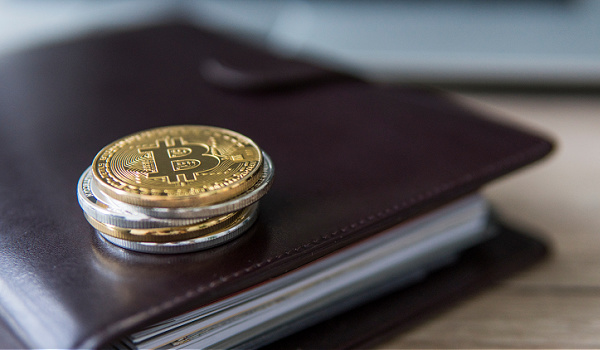 ---
By Christopher Hamman
Things are holding steady in the crypto space, despite the current issues. 
Sam Bankman-Fried may be in for a long wait, with his attorneys indicating a need for more time for evidence reviews.
Ethereum co-founder Vitalik Buterin is done shilling cryptocurrency tokens that have no intrinsic value (or so it seems). 
The CFTC is stepping up to the plate with stablecoin regulation.
Editor's Note: With the failure of crypto-friendly banks, we are actively monitoring the situation and will update our readers as the events occur. Things are fluid, but we are on top of things!
Here are the decentralized diaries!
---
Bitcoin Prices are up, Set to Test the $25k Resistance Level
Following the failure of three crypto-friendly banks, Bitcoin prices beat the odds from a $19,699.83 low to a high of $24, 459.52. Prices are currently at $24,324.40.
The Altcoins have remained somewhat chaotic, with Ethereum prices at $1,684.05, Avalanche at $16.47, Solana at $20.61, and Tron at $0.06723.
CFTC Head Identified Stablecoins as Commodities, Sought Clarity from Congress
Rostin Benham, the CFTC chair, told reporters that barring fresh legislation, the CFTS considers stablecoins to be commodities. 
He spoke to reporters after an appearance before the Senate Agriculture Committee. 
The US Government Moved Over $1 Billion in Bitcoins, Sparked Liquidation Fears 
According to on-chain security firm, PeckShield, wallet addresses linked to the US Government reportedly moved over $1 billion worth of Bitcoins (approximately 49000 BTC) to a Coinbase wallet. 
The reason for the movement of the seized tokens remained unclear, but there was some upheaval in the crypto space with fears of a sell-off by the Government, which is an aberration to regular auction procedures. 
New York's Attorney General Sued KuCoin for Violating Securities Laws 
Letitia James, the New York State Attorney General, charged KuCoin, the Seychelles-based cryptocurrency exchange with violating securities and commodities trading laws. 
The top prosecutor included Ethereum in a list of unregistered securities. 
According to the suit filed at the New York State Supreme Court, KuCoin, "offered, sold and purchased and effected transactions in cryptocurrencies that were commodities and securities within New York, without having been registered as a commodity broker-dealer and securities broker or dealer in New York." 
The US Public Company Accounting Oversight Board (PCAOB) Warned Against Proof-of-Reserves
The US top accounting oversight organization, the Public Company Accounting Oversight Board (PCAOB) issued an advisory cautioning crypto investors about Proof-of-Reserves, a measure instituted by crypto firms to provide evidence of assets in case of insolvency. 
Audit and accounting firms issue Proof-of-Reserve reports on behalf of crypto organizations. Regulators have slammed PoR reports as inadequate. 
The board stated, "PoR Reports also provide no assurance regarding the effectiveness of internal controls or of governance of the crypto entity." 
Vitalik Buterin Liquidated 220 ETH of his Altcoin Holdings
Ethereum co-founder Vitalik Buterin liquidated 220 ETH of his Altcoin holdings, saying that the tokens had "no cultural or moral value." 
Buterin sold his BITE, MOPS, and CULT tokens, the native token of CultDAO. 
The Federal Reserve said it was Setting up a Crypto Regulatory Squad
Fed Vice Chair for Supervision Michael Barr revealed that the Central Bank was creating a team of experts to assist in crypto industry supervision. 
"We are creating a specialized team of experts that can help us learn from new developments and make sure we're up to date on innovation in this sector," Barr noted at the Peterson Institute for International Economics.  
Barr also said that the Fed hadn't "lost sight of the potential transformative effect that these technologies could have on our financial system." 
President Biden Added Crypto tax Rule Change in 2024 Budget Request
As part of its 2024 budget request, the Joe Biden administration included provisions that addressed digital asset wash sales. 
The proposal exposes digital assets to wash sale rules and effectively ends tax deductions for losses incurred from crypto and digital asset trading activities. 
While stock trading and other securities are subject to these rules, the move, if approved, will be a first that could fundamentally change digital asset trading activities and their tax implications. 
Other proposals in the budget request include information-sharing requirements by financial institutions, the addition of digital assets to "mark-to-market" tax regulations, and the reporting of foreign and offshore digital asset holdings by US individuals to the IRS. 
South Dakota's Governor Vetoed Crypto Definition Bill 
South Dakota Governor Kristi Noem vetoed the controversial House Bill 1193, which proposed to change the States' Uniform Commercial Code, chief of which were fundamental definitions that exempted cryptocurrencies as a means of exchange, save for Central Bank Digital Currencies (CBDCs). 
In a notice to House Speaker Hugh Bartels, Governor Noem indicated that" it would become more difficult to use cryptocurrency", and though the Federal Government hadn't implemented a CBDC project, "it would be imprudent to create regulations governing something that does not yet exist". 
Sam Bankman-Fried's Lawyers Proposed the Postponement of his October Trial
Attorneys for the embattled former CEO of FTX Sam Bankman-Fried argued that his October 2nd trial could be postponed, giving the legal team more time for evidence reviews and defense preparations. 
The lawyers indicated this in a letter to Judge Lewis Kaplan, noting that the letter wasn't a formal request for a date change but that a date change might be needed due to the team waiting for substantial portions of evidence and other charges filed against SBF late last month. 
Stay with us as we give you the best in decentralized news!
---