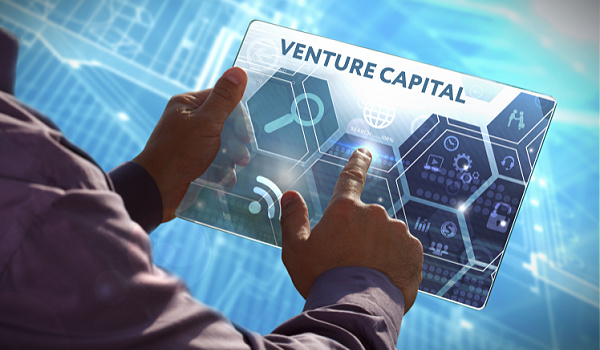 ---
The longer we write this column, the more we do a double-take. Seems that we see familiar names getting funding over and over again, and we have to double check that we didn't report the latest funding round in the last column. Such is the case again this week – you'll no doubt see some familiar names here you've seen in the recent past – with more MASSIVE funding rounds.
This week, our top deal came in at $450M for the creator of those bizarre, lovable Bored Ape Club NFTs. The parent firm's website doesn't appear to be activated and the NFT site is minimal, but hey, that didn't keep the investors from plowing in $450M for this group;
Three of the top five deals originated in the US in NYC this week – not Silicon Valley;
One of the top deals was "Worldcoin" out of Germany – essentially a new inclusive crypto for the world. Interesting to see what is essentially an ICO get such large VC funding without crowdfunding.
We had two other deals coming in at $100M, but chose to report on Worldcoin for this week, also a $100M USD deal.
Without further ado, here are this week's top 5 fintech VC deals for the week below, in order from highest to lowest funding levels.
---
$450M | New York | Bored Yacht Club NFT Creator | Andreessen Horowitz, Alongside, Animoca Brands, LionTree, Sound Ventures, Thrive Capital, FTX, MoonPay |

Bored Ape Club Website Overview:
"A limited NFT collection where the token itself doubles as your membership to a swamp club for apes. The club is open! Ape in with us."
2
Oxyzo Financial Services
$200M, Series A | India | B2B lending platform | Alpha Wave Global, Tiger Global, Norwest Venture Partners, Matrix Partners, Creation Investments |
LinkedIn Firm Overview:
"We, at Oxyzo, pride ourselves in having a deep understanding of SMEs ' business needs. Aiming to transform small and medium enterprises into large, we offer credit solutions that are customized to help SMEs expand their operations, increase revenue, and consequently improve their profit margins. This, combined with our low-interest rates, collateral-free credit options, and 72 hours loan processing timelines transforms Oxyzo into a leading lending option for SMEs in India. Oxyzo is currently serving thousands of SMEs across India, disbursing 4000+ crores per annum, and has 1500+ crores as AUM. What makes Oxyzo a go-to option for SMEs? 1) Pay As Per Usage: Pay Interest only for the period of the usage of credit lines. No foreclosure charges. 2) Minimum Documentation: Loans processed with the requirement of minimum documentation 3) Low-Interest Rates: Interest rates as low as 1.5% p.m. 4) Custom Credit Solutions: Customised credit options for all SME needs 5) Additional Material Savings: Get raw material from OfBusiness and save up to 3% on every raw material purchase."
$180M, Series C | New York | Startup expense management platform | Tencent, GIC, Stanford University, Andreessen Horowitz, CRV, SVB, FT Partners, Clocktower Ventures, Urban Innovation Fund, Haven Ventures, Gaingels, Spike Ventures, Carlo Enrico |

LinkedIn Overview:
Financial infrastructure built to power global startups | [email protected] Jeeves (www.tryjeeves.com) is building international fintech infrastructure from scratch; this includes a global switching layer across countries and the ability to run all your company spend — corporate cards, non card and cross border payment — on Jeeves. We are currently live in Mexico, Canada, Colombia, Chile, UK + Europe and launching in other geos shortly. Pay for anything. Anywhere. In your local currency. No Fees and up to 4% cashback on spend.
$110M, Series AD | New York | Capital marketplae for financial resource optimization | Canapi Ventures, 9Yards Capital, SVB Capital, Andreessen Horowitz, Index Ventures, Sequoia Capital, S Capital, Spark Capital, Citi, State Street, J.P. Morganl |
LinkedIn Overview:
"Our vision is to reimagine how capital markets operate. Capitolis is the leading capital marketplace that drives financial resource optimization for market participants. Founded in 2017, Capitolis' technology enables financial institutions to optimize their resources, execute seamlessly with new market participants, and achieve greater access to more diversified capital, all of which enable fairer, safer, and healthier capital markets. Backed by world class venture capital firms, including 9Yards, Andreessen Horowitz, Canapi Ventures, Index Ventures, Sequoia Capital, Spark Capital, SVB Capital and S Capital, as well as leading global banks such as Citi, J.P. Morgan and State Street, Capitolis' team brings decades of experience in launching successful start-ups, technology and financial services and is growing rapidly in our offices in New York, London, and Tel Aviv."
$100M | Germany | Crypto platform | Andreessen Horowitz, Khosla Ventures |

LinkedIn Overview:
"Worldcoin is a new, collectively owned global currency that will be distributed fairly to as many people as possible. Worldcoin will launch by giving a free share to everyone on Earth. We believe that this is an essential step to accelerate the transition towards a more inclusive global economy, providing new ways for everyone to share future prosperity."
We'll be back next week with more news on fintech VC funding.
---