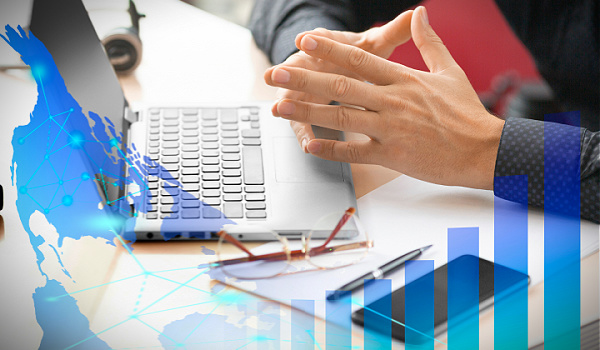 ---
I've worked in writing and information a long time, and one of the maxims I've developed over the years is to trust the experts—just don't trust them too much.
Recent years feel like they've vindicated that thinking, as the best guesses of the best minds working in investment market movements, geopolitics and infectious disease have been frequently, if not usually, wrong and in some cases disasterous.
I'm quickly coming to the realization that I'm not the only one. A whole host of digital assets investors share my skepticism of financial, monetary and market experts. The pundits and political scientists have failed to understand electoral movements at home in the U.S. and instability abroad. While I might recoil at some of their anti-scientific views and obstructionist tactics, clearly people have learned also to question public health experts.
These people will question what's going on behind the handshake and smiling face of a traditional financial advisor.
This anti-expert, pro-skeptic gestalt will be crucial to the successful development and implementation of wealthtech by the traditional financial industry, which has to find ways to accommodate a population that is growing ever more wary of the products, services and prices of their financial service providers.
On to our tech headlines.
---
Redtail – Redtail announced the results of its fourth annual fintech industry survey of advisors, finding that 71% of acting financial advisors felt like financial planning students should pass the CFP exam before graduation, but students were more focused on receiving their securities industry licenses.
Regarding barriers to enter financial services, the highest hurdle was monetary with nearly half (46.5 percent) listing that as an issue, followed by licensing at 38.1 percent, certification at 20.6 percent and finding a broker-dealer sponsor at 10.4 percent. Of note, students believe their biggest hurdle for entering the career is obtaining credentials, while survey results support professionals counseling students to better understand the financial expectations to enter the profession ahead of credentials.
LexisNexis – LexisNexis released its biannual Cybercrime Report covering the second half of 2021. O concern, attack rates across financial services increased 20% year-over-year and by 41% compared to the first half of 2021.
Particularly vulnerable, new account creations saw the highest growth in attacks, up 73% year-over-year, but the highest attack rate overall was seen in payments, where attacks were up 25% year-over-year.
iCapital – iCapital kept the news coming, announcing a partnership with Golub Capital to allow wealth managers using iCapital's platform to access Golub's private credit strategies.
iCapital will also create a custom white label platform for Golub Capital that will enable wealth managers and their high-net-worth clients to access additional Golub Capital products. In both cases, iCapital's end-to-end, fully automated platform and trusted education will complement Golub Capital's private credit expertise.
SEI – SEI announced the launch of ledger, a functionality designed to provide institutional investors and asset owners the ability to view update and reconcile a comprehensive set of raw data with SEI Novus, the SEI portfolio intelligence tool.
Ledger can help users rectify contradictory or delayed information in order to provide clients with greater transparency, accuracy, and control of their assets. Using Ledger, clients can access raw data aggregated from a variety of sources in order to analyze all types of balance and transaction data.
Robinhood – Robinhood announced that it is launching a new debit card that includes the "round-ups" functionality pioneered by fintechs like Acorns and Stash.
When users pay with the new debit card, purchases will be rounded up to the next dollar amount, with the difference swept into stocks or crypto investments. The debit card will include a matching program that will match up to $10 of invested change per week.
Rocket Dollar – The 'go-anywhere' self-directed IRA/401(k) platform announced that it has launched password-less account authentication, which it describes as more secure than the traditional userid/password authentication.
---