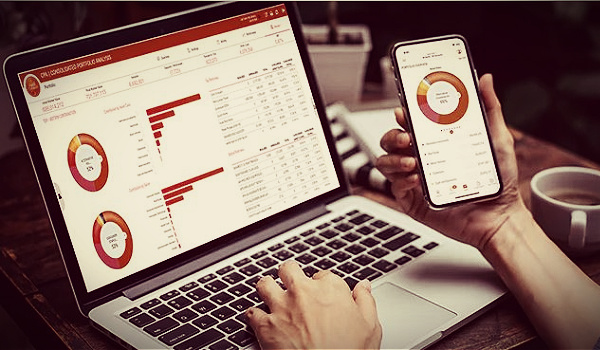 ---
Friends, it's been a slow go in the wealth management technology space as we moved into 2023, but the advisortech sector has (finally!) begun to regain its stride this past week, with the rollout of new capabilities in insurance offerings, an offshore acquisition and a new alternatives alliance. Also happening this week is the first major wealth management conference of the year – FSI OneVoice – which will no doubt have lots of news relating to wealthtech coming out later this week.
In the meantime. check out the latest industry updates below…
---
Advisor360

"Advisor360°, a leading provider of integrated technology for broker-dealers and other wealth managers, has made it easier for advisors to view the policy riders that are attached to their clients' in force insurance policies. The upgraded capability, which was rolled out at the end of 2022, is the latest in a string of enhancements the company introduced to its platform last year.
The updated rider capability adds access to a new layer of data to inform the financial planning process. By making insurance rider information easily and seamlessly accessible, advisors have a more complete picture of their clients' financial lives and can plan accordingly…" -BusinessWire
Blue Owl Capital Inc. 
"Alternative asset manager Blue Owl Capital partnered with iCapital and Allfunds to increase its private wealth offerings.
Blue Owl's direct lending strategy is available to iCapital's clients through an iCapital feeder fund.
The direct lending strategy allows investors to source and include debt and equity investments in the US technology sector."  –Digital Wealth News/"The Week in Digital Wealth"
First Rate



"First Rate, a leading wealthtech services provider to the wealth management industry, today announced the acquisition of Finantech SpA, a Chilean based wealthtech that offers
comprehensive reporting solutions to family offices and private banks.
'Acquiring Finantech supports our global strategy of seeding international hubs and offices that are locally run, distributing First Rate products and services to the LatAm region," said Grayson Greer, First Rate's Global Managing Director. "What attracted us to Finantech was first and foremost the team, whose knowledge and professional experience serving financial institutions in Chile has been a key driver for new and retained clients over the past 9 years. The addition of Finantech's product capabilities will provide many opportunities for growth, innovation, and expansion into other regional markets.'
Finantech will continue to offer its data aggregation and performance reporting solutions locally to clients while incorporating many of First Rate's award-winning machine learning and artificial intelligence solutions…" -Company Announcement
FNZ | YieldX
"FNZ, the leading WealthTech management platform, revealed its YieldX acquisition. The portfolio management solutions provider enables financial institutions, advisors, wealth managers, and other players with personalization, analytics, and other end-to-end solutions that allow seamless workflows and decisions.
The partnership allows FNZ to provide YieldX's fixed-income solutions to clients.
FNZ had previously acquired German trading and custody firm Fondespot Bank." –Digital Wealth News/"The Week in Digital Wealth"
Lumiant | DMW Strategic Consulting

"Lumiant, an advice and client engagement platform that empowers advisors to connect with clients and families around their lives, values and finances, today announced a partnership with DMW Strategic Consulting that will support advisors in creating a more memorable, meaningful and client-centric advice experience.
Specializing in practice management and customer experience solutions for the financial services industry, DMW Strategic Consulting helps advisory firms shift their focus from service to experience. The new partnership will see DMW Strategic Consulting advising firms on how best to incorporate Lumiant's offering and augment the client experience. Further, DMW Strategic Consulting will mentor members of the Lumiant Community, providing education and development in practice management, client experience design and implementation." -BusinessWire
---