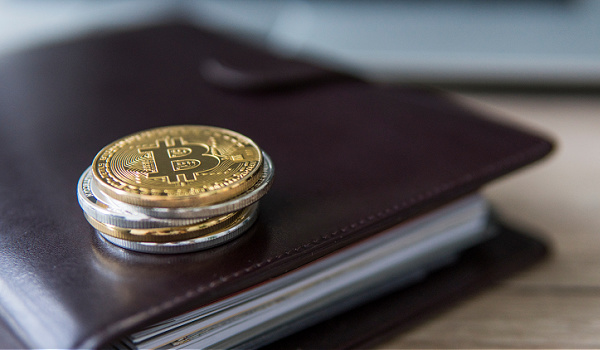 ---
By Christopher Hamman
Crypto winter is on its way out!
Token prices continued to rise, regardless of the continuing contagion and enforcement actions taken by regulatory agencies. 
There may be a comeback for FTX as an exchange. SBF sparred verbally with John Ray III from his parent's basement while under house arrest, and Deloitte is returning to the cryptocurrency space with Circle. 
Peter Thiels' Founders Fund exited the cryptospace just before the collapse, while he was bullish about crypto last year. 
The fund didn't indicate an exit.
 Here are the Decentralized Diaries!
---
Bitcoin Prices Hit $23k, DeFi Markets Followed Suit
The cryptocurrency markets made a strong showing and held steady in the last seven days, with prices dipping to a $20,713.06 support level and hitting a $23,246.25 price ceiling. Bitcoin prices currently stand at $22,930.32.
Avalanche continued its rise with AVAX token prices at $17.51, Solana (SOL) at $24.11 with some price momentum, and Ethereum (ETH) at $1,622.87. Polkadot also caught the positive buzz with DOT prices at $6.35.
Genesis Holdco LLC Filed for Chapter 11 Bankruptcy
Genesis Holdco LLC, a subsidiary of Digital Currency Group, filed for chapter 11 bankruptcy. The SEC previously charged the cryptocurrency lender with selling unregistered securities. 
According to the disclosure, Genesis Global Capital, LLC ("GGC") and Genesis Asia Pacific Pte. Ltd. ("GAP"), subsidiaries of Genesis Holdco LLC filed voluntary petitions. 
Spot trading activities, derivatives, custody businesses, and Genesis Global Trading aren't affected.
This also follows a tumultuous period that occurred as a result of exposure to collapsed cryptocurrency exchange FTX. The proceedings have been structured to create a positive outcome for Gemini Earn users, who are owed about $900 million in liabilities. 
The first hearing is scheduled for January 23rd, 2022, at a New York Southern District court. 
US SEC Charged Nexo with Unregistered Security Sales and will Pay $45 Million in Fines
Cryptocurrency lender Nexo was charged with the sales of unregistered securities by the US SEC. According to the regulator, Nexo refused to register its crypto lending product and, as a result, has agreed to pay $22.5 million to the SEC and another $22.5 million to state regulatory authorities.
Nexo had previously announced its exit from the US markets.
FTX CEO Explored a Resumption of Operations
In his first media appearance, since he took over the reins of bankrupt cryptocurrency exchange FTX, John J. Ray III mulled over the idea of a resurrection of sorts. He also indicated that a task force was in place to explore this. 
Mr, Ray, said, "everything is on the table."
Sam Bankman-Fried has also traded words with the current CEO over the FTX US arm's solvency and ability to repay owed funds. 
Circle will be Audited by Deloitte
In its "State of the USDC Economy" report, stablecoin issuer Circle indicated that it will be audited by Deloitte henceforth.
This comes as the "big four" accounting firms distanced themselves from the crypto space after "Proof-of-Reserves", an industry transparency measure, was published by several companies. 
Other accounting giants, Mazars Group and Armanino had withdrawn their services from the industry. 
Circle was audited previously by Grant Thornton. 
Silvergate Net Losses in Q4 2022 Stand at $1 Billion
Following contagion from the FTX situation, crypto bank Silvergate reported a $1 billion net loss for the last quarter of 2022. The bank attributed the loss to a "transformational shift, with significant over-leverage in the industry leading to several high-profile bankruptcies".
Silvergate's stock slid late last year after a massive exodus of deposits. The loss stands at $33.16 per common share, compared to a $40.6 million net income or $1.28 per diluted share in the previous quarter. 
The bank also indicated that it had started selling debt securities and deployed wholesale funding to sustain its liquidity levels per its balance sheet. 
Rating service Moody's downgraded Silvergate's long-term deposit ratings from Ba1 to Baa2 earlier this month.
Peter Thiel's Founders Fund Made $1.8 Billion Before Crypto Crash
According to recent media reports, Peter Thiel's co-founded Founders Fund made $1.8 billion shortly before the crypto markets went down. 
The VC fund had exited an eight-year investment in the cryptocurrency markets as Thiel touted 100x Bitcoin gains last year. 
Founders Fund bought bitcoin over time, starting when bitcoin prices were below $1000. 
US DoJ Charged Bizlato with Unlicensed Money Transmitting
The US Department of Justice charged Anatoly Legkodymov, a Russian National living in China, with unlicensed money transmitting. Legkodymov was arrested in Miami, and simultaneous legal actions are being taken alongside the Treasury's Financial Crimes Enforcement Network (FinCEN). 
 Authorities allege that Bizlato, a Hong Kong-registered cryptocurrency exchange enabled the illegal outflow of more than $700 million with inadequate AML/KYC controls. 
Authorities also allege that Bizlato enabled deposits from Hydra Market, a darknet marketplace for narcotics and stolen financial details. 
Bizlato has also been linked to Russian dark finance by the FinCEN. 
Stay with us as we give you the best in decentralized news!
---