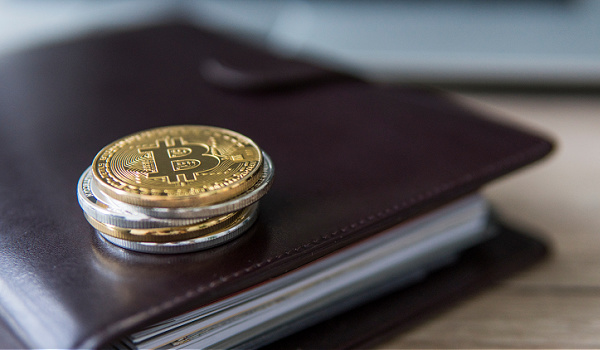 ---
By Christopher Hamman
The decentralized space has somewhat revived after positive lower-than-expected US CPI numbers.
Bitcoin is breathing easy at around $20k.
SBF's lawyers have recovered about $5 billion in liquid assets.
Ava Labs and Amazon Web Services disclosed a partnership.
Here's what went down in the decentralized space. 
---
Bitcoin Prices Rebound, Remain at $20k
Bitcoin prices rose from a low of $17,270.74 to a $21,210.86 high following positive US CPI numbers. Prices are currently at $20,972.84.
The Altcoins also moved similarly, but altcoin trading dominance is at its highest since January 2021, indicating higher liquidity levels outside the prime token. 
SBF Lawyers: $5 Billion in FTX Assets Recovered
Lawyers representing former FTX CEO Sam Bankman-Fried told a Judge that $5 billion in cash, digital, and other liquid assets were recovered from the bankrupt exchange. 
Reports show that attorney Adam Landis also informed the Court that FTX's assets are illiquid and sales of liquid assets could devalue their worth in the open markets. 
In related news, four US Senators have, in a letter, asked Hon. Judge John Dorsey to appoint an independent legal examiner, citing issues with legal firm Sullivan & Cromwell. 
The letter was written and signed by Sen. Thom Tillis (R, NC) Sen. John Hickenlooper, (D, CO), Sen. Cynthia Lummis (R-WY), and Sen. Elizabeth Warren (D-MA).
SBF is also reportedly fighting to get his Robinhood shares back. 
SEC Chairman Gensler Warned Against FOMO
During a US army Twitter spaces event, SEC Chairman Gary Gensler warned against the "fear of missing out" (FOMO) sentiment when investing in cryptocurrencies. 
Comparing the cryptocurrency space to the "wild west," Gensler said, " Most of these 10,000 or 15,000 tokens will fail." 
US DOJ is Investigating Saber Labs Projects
The US department of justice started looking into the projects within the Solana-based Saber Labs ecosystem. 
Dylan and Ian Macalinao were exposed after reports of their creating pseudonymous identities emerged. Both brothers allegedly created and used several identities to inflate token activities and valuations in several Saber-related projects, including DeFi yield mining protocol Sunny aggregator and the Cashio stablecoin project. 
The brothers' activities also boosted the Solana blockchain's value by several billion dollars in the 2021 crypto summer. 
Robinhood Announced Bitcoin SV Delisting
The so-called self-identified creator of Bitcoin Craig Wright will have his Bitcoin alternative Bitcoin SV (BSV) delisted from the Robinhood trading platform on 25th January 2023. 
The cryptocurrency's delisting is a part of a regular review process, but a September 2022 10Q filing with the US SEC highlights BSV's security risks. 
ConsenSys Launched MetaMask Staking 
The blockchain development company, ConsenSys, revealed that staking had been enabled through its wallet MetaMask through liquidity providers Lido and Rocket Pool. 
MetaMask users can compare several features, including rewards rates, network control, and the popularity of different staking providers before deciding or compromising the security and safety of the D'Apps net. 
Ethereum shifted from Proof-of-Work (PoW) to Proof-of-Stake (PoS) following an upgrade known as "The Merge".
Polygon PoS Network Announced Hard Fork Upgrade
Ethereum Layer-2 solution Polygon announced a hard fork that will take place on the 17th of January, 2023. The upgrade will focus on solving gas fee spikes and increasing transaction speeds by reducing sprint length, the number of blocks a validator produces adjoining blocks on the Bor chain, which is the layer-2 precursor to the Ethereum mainnet. 
The upgrade will be seamless, but Polygon PoS nodes (sentry, full node, validator, and archive nodes) would need Bor upgrades on or before the deployment date. 
Sortium Raised $7.75 Million in Seed Round
Popular Web3 entertainment firm Sortium disclosed that it raised $ 7.75 million from investors. The round included hedge fund Arca and others. 
The firm had initially set a $14 million target but decided to make do with available investments. 
Sortium focuses on developing web3 games that deploy asset generation and artificial intelligence (AI). Its first play-to-earn (P2E) game, CosmoGene is in pre-launch. 
Tether's Annual Transactions Surpass Traditional Payments in Settlement Volume
Despite the various issues in the cryptocurrency space, stablecoin Tether's transaction settlement volume surpassed leading traditional payment methods, including Mastercard and Visa, in 2022, according to a tweet on Tether's handle. 
Mastercard's 2022 settlement volume stood at $7.7 trillion, Visa's at $14.1 trillion, and Tethers' was at $18.2 trillion. 
The stablecoin's dominance in the cryptocurrency space is challenged by rivals USDCoin (USDC) and BUSD. 
Avalabs, Amazon AWS Announce Partnership 
Avalabs, the firm behind the Avalanche (AVAX) blockchain, disclosed a partnership with Amazon's Web Services (AWS). 
Per the partnership, Avalanche node operators can now operate within the AWS GovCloud, for FedRAMP compliance, government, and institutional situations. 
Avalanche is also a member of the AWS Partner Network, and D'Apps can get launched using AWS infrastructure. 
Stay with us as we give you the best in decentralized news!
---