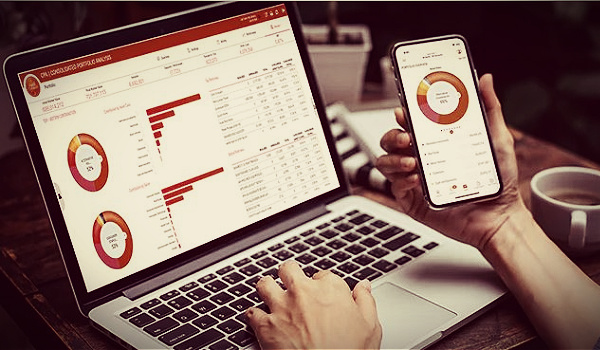 ---
The advisortech sector keeps on keepin' on with several important new announcements coming at us in the first week after the New Year, though we're still clearly waiting to see things spool up for 2023. We've got a short – but impactful – list of newsworthy announcements out of the sector for the week, including comms from Savvy Wealth,  Marstone, iCapital (what weeks do they NOT have news?), and 55ip. CHECK IT OUT!
---
Savvy Wealth

"Savvy Wealth ("Savvy"), a digital-first platform designed for financial advisors to modernize human financial advice, today welcomes Brad Weber as a Founding Principal Wealth Manager. Based in Newport Beach, CA, Weber is the newest of the firm's initial class of advisors to join the modern wealth management firm and leverage its proprietary technology platform, which was built to improve client service as well as streamline marketing, compliance, and back-office operations. …" -BusinessWire
Marstone
"Marstone, Inc., a leading digital wealth technology firm, today announced it is expanding its Board of Directors with the addition of Anton V. Schutz, founder and president of Mendon Capital Advisors Corp. Schutz was elected to Marstone's Board in January 2023. …" -BusinessWire
iCapital
"n a move that stands out in a challenging market, iCapital, the global fintech platform driving access to alternative investments for the wealth management industry, announced today it will expand its global development team with more than 100 new hires. …" -BusinessWire
55ip/ Frontier Asset Management

"Frontier Asset Management and 55ip announced today a partnership to incorporate 55ip's personalized tax management technology into Frontier's downside-risk managed ETF Strategies.
With this new partnership, financial advisors can easily and tax-efficiently transition clients into Frontier's ETF Strategies using 55ip's ActiveTaxSM Technology. The solution will help advisors provide ongoing, automated tax-loss harvesting, trading, rebalancing, and reporting. Having access to these automated processes will unburden advisors from time-consuming administrative tasks and allow them to efficiently scale their businesses…" -BusinessWire
---