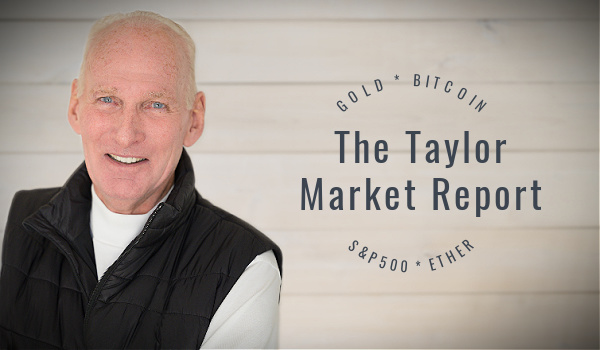 ---
Common Sense for Uncommon Markets
By Bill Taylor, Contributor/CIO-Entoro Investments
---
The opinions expressed below are my own & do not necessarily represent those of Entoro Investments or any of its affiliates


Bullish for week of 2/7/23
BTC | ETH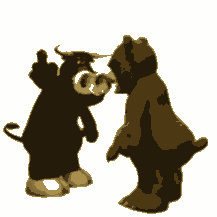 Neutral for week of 2/7/23
 GOLD


Bearish for week of 2/7/23
S&P 500

2/7/23 Closing Prices:
BITCOIN:  $22,932.92 (-$69.39) | (-.009% change Tue-Tue)
ETH:  $1,632.85 (-$13.05) | (+2.8% change Tue-Tue)
Gold:  $1,855 (+$1.00) | (-3% change Tue-Tue)
S&P 500:  4,164.00 (+52.92) | (+2.1% change Tue-Tue)
---
Welcome to February. The President gives his State of The Union speech tonight. The Fed has spoken, raised interest rates by the exact amount expected, financial markets are digesting everything and hunting season on Chinese balloons just got under way.
Speaking of the financial markets (and I am), it seems there are a whole lot of mixed signals floating around. Equities and bonds seem to think they know more than the Fed does. The "betting" is that the Fed will "cave" and begin lowering rates while it slows inflation. Uh, the Chairman says "no, we won't. We are in it to win it." There is a reason for the old adage "Don't fight the Fed." Equities and bonds are hoping they are right, the Fed says they are wrong. Hmmmmm!
Now the gold "bugs" listened to the Fed. After last Friday's HUGE unexpected employment gains, gold and bonds dumped. The gold and bond crews know higher rates are NOT in their best interest. Are bonds and gold investors realists and equity types "hopeful-ists?"
No matter, Bitcoin and ETH have put in their bottoms ($16K & $1,200) and are in the process of "de-coupling" from the other financial sectors. There probably will still be some fallout from the FTX/SBF drama, but it will pass. Meanwhile, fiat currencies are becoming so last centuries (like the dollar), so bitcoin is back in the future vision.
So, confusion on what the Fed will do (or not do) and financial markets that are WAY ahead of themselves breeds uncertainty. Another old adage? "When in doubt, sit it out." Doing nothing doesn't cost anything. FYI…….I'm bearish if you really need to do something.
BITCOIN and ETH drifted all week (Tue-Tue) going nowhere. They have had a nice run. Maybe a bit of a pullback is in order. Be slightly long and add on weakness.
GOLD. Once again, raising interest rates is bad for GOLD. Whipping inflation is bad for GOLD. What's good for GOLD???? I don't know.
S&P 500. A true tug of war between hope and reality. It just may be that this level on the S&P may last (plus or minus a bit) for quite some time. I would rather be slightly short. Bull markets don't happen when the Fed is tightening.
---
NOT MANY PEOPLE IN THE FINANCIAL MARKETS TODAY HAVE EXPERIENCED A TRUE BEAR MARKET (1970'S TYPE).  THESE MARKETS ARE NOT GOING TO BE KIND TO THOSE WHO CHOOSE TO IGNORE THE FED.

---
NEW TARGETS:
BITCOIN 2023…….UP
ETH 2023…………UP
GOLD 2023……….??????????

S&P 500 2023……..DOWN…….DOWN……DOWN……...LOOKING AT 3,250
Current trading positions: 
SLIGHTLY LONG BITCOIN
SLIGHTLY LONG ETH
NEUTRAL GOLD
SHORT S&P 500
---
We compare the price of Bitcoin, Ethereum, Gold & the S&P 500. We use the CME Bitcoin Indexes (BRR & BRTI) and the CME Ethereum Indexes (ETH_RR_USD) & (ETH_RTI_USD) for reference as well as the London Bullion Market afternoon price settlement on the digital assets & gold.
---
Bill Taylor is CEO of Digital Wealth News and an advisor to Entoro Investments. He is widely published & quoted in financial media and an international expert on markets and BTC, ETH, Gold & SP500.
His opinions are solely his own and for informative purposes only.