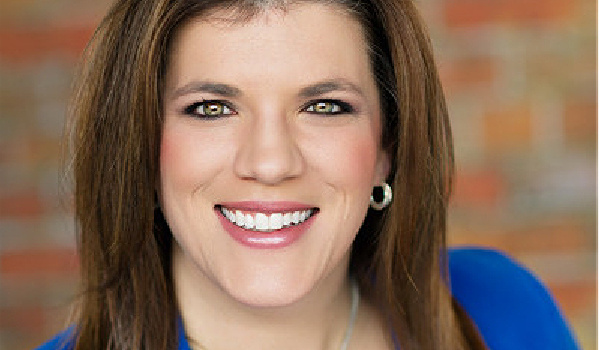 ---
While the RIA landscape continues its brisk pace of growth and innovation, one notable product line has been slow in evolving to meet the needs of advisory practitioners: annuities. With the traditional challenges – product design, integration, technology structures and pricing – front of mind for many RIAs, annuities have not gained a foothold in the advisory model.
Pacific Life has taken a leading role in addressing this gap, with a focus on bringing RIA-friendly annuities to market. With the Pacific Life Advisory team building products from the ground up, many of the obstacles above have been resolved, opening the advisory channel to leverage the financial planning and wealth management benefits associated with annuities.
Digital Wealth News sat down with Jennifer Griffin, Head of Advisory Distribution, Pacific Life, to discuss the challenges and opportunities of advisory annuities and her thoughts on what's in store for the product in 2023 and beyond.
---
DWN: Why are annuities a necessary part of any RIA's toolkit in supporting financial advisors and their clients – And why do so many annuities providers face challenges in getting traction in the RIA segment?
Griffin: Annuities are necessary because of the unique differences each client faces with tax complexities, income, and legacy goals. Cookie cutter solutions don't work, so why not outsource some of the risk with an industry leader that has more than 150 years of experience helping consumers reach their financial goals?
Many annuity providers aren't getting traction because of years of misinformation and a biased general narrative about annuities. Educating RIA firms on the advancements firms like ours have made in evolving fee-based annuities, along with why and how they can align with client portfolios is our first major hurdle to overcome.
We're focused on helping RIAs understand we're here to help them with their business, not to compete against them. Outsourcing risk doesn't take away from what the RIA provides for their clients.
DWN: What is Pacific Life's RIA business doing to make your annuity solutions more readily adaptable and relevant for RIA firms, their financial advisors and end clients?
Griffin: We built several new strategies specific to the RIA business model, including annuities with a transparent cost structure and institutionally priced investment options that can be integrated in their current technology preferences. We have a dedicated team of highly credentialed managing directors focused specifically on the RIA space and an RIA's business.
Our goal is to provide timely, relevant education and practice management that is focused on the advisory market. Adapting to the needs of an everchanging and growing segment is a top motivation of ours and is necessary as we intend to be the provider of choice for RIA firms across the country.
DWN: How are you leveraging technology to seamlessly align annuity solutions with RIA firms?
Griffin: It's crucial that we meet financial advisors where they are, and that starts with technology. We pride ourselves on being able to remove roadblocks that interfere with a seamless adoption of annuities into their practice.
We joined forces with several outside insurance desks and custodians and established our own in-house direct option. We currently integrate with some of the top portfolio management solutions on the market. Looking ahead, our goal is to be an industry leader, that continues to offer exciting new strategies.
DWN: What are the top three things you wish RIA firms knew about your annuity solutions, and why?
Griffin: Our products are designed specifically for fee-only fiduciary advisors with no commissions and no surrender charges, and we have solutions that exist for the purpose of writing the business on your behalf.
You still own the client relationships and can manage their contracts as you and your clients see fit. The ability to manage the asset and bill directly from the contract without creating a taxable event or reducing elected optional benefits (IRS Private Letter Ruling "CC:FIP:B04-PLR-101288-19," IRS.gov, August 6, 2019).
Our solutions integrate directly into the way you do business, including servicing, billing, portfolio management, etc. with a well-known, strong, and reputable company recognized inside households across the country.
---