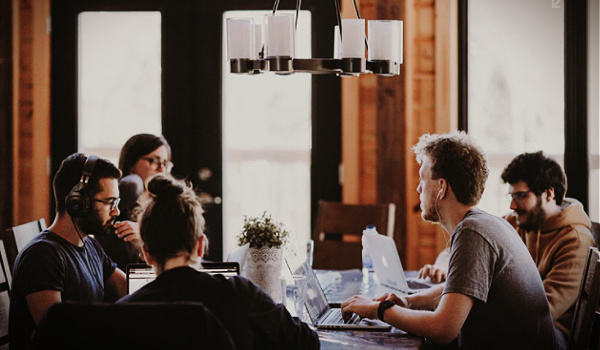 ---
Newly-established RIAs are exciting. Independent advisors can pick the tools they want, build their own culture, and hone in on the clients that will help them grow. When you're looking for ideas about your new practice, don't count out the hard-earned lessons of your fellow small businesses.
At the core, your new RIA is a small business, too. No matter the industry, small-scale entrepreneurs have learned a lot about the small (but critical) steps that will help you establish yourself.
Develop a Strong Value Proposition
Why should a prospect work with you instead of the RIA down the street? Today's investor has plenty of options when it comes to wealth management. Use your value proposition to clearly articulate why you're the best one. If you're working on retaining clients from your previous firm, your value proposition should be strong enough to explain why they should follow you to your new business.
Focus on People and Process
Process is important. When your RIA begins to grow, you need to be able to handle your new business without becoming overwhelmed by it. But while your technology and processes are a serious investment, they're far easier to change than people. So focus on hiring the right people from the start, who share your common goals, are passionate about your value proposition, and whose work ethic aligns with your own.
Create a Calendly Account
The first and easiest thing your prospects need to be able to do is to get in touch with your firm. By setting up a Calendly account and including the link in your email signature and on your website, you remove any friction and uncertainty from the process of scheduling a meeting with you. That's a win for client experience, and it's also attractive to younger investors, who are used to automated, fully digital methods of communication and expect their advisors to conduct business online.
Prioritize an eSignature Solution
Don't assume printers are ubiquitous—and don't assume people are so eager to work with you that they'll go find one to sign your documents. As the world becomes more remote and more virtually accessible, people expect to be able to sign documents electronically. Not only is this convenient for your clients, but it's also a major timesaver for you—and as a new small business owner, time is arguably your most valuable resource.
Build a Website to Grab Attention
Building a website should be one of your first orders of business— whether you do it yourself through a platform like WordPress, or outsource to a third-party agency. It's the foundation of your new firm—even if you have a brick-and-mortar location, your website is where you'll attract most of your visitors. It's also likely where they'll look first to learn more about you, your firm, and your contact information, so make sure those elements are easy to find. Social media is also a tremendously valuable way for you to build your new brand presence and engage with clients and prospects— and in the early stages of opening your firm, it can also be less time-consuming than trying to jump into launching a full digital marketing plan.
Set Up Google My Business
Once you've created your website, give your target audience the best possible chance to find it. Setting up a Google My Business listing for your firm will directly impact your company's page rankings, and is an absolute must if you want your firm to show up in the top initial search results when someone is looking for location-based advisors. And you do want that, because it's been estimated that brands who show up in those results can get up to a 700% increase in clicks over brands who show up only in regular search results.
---