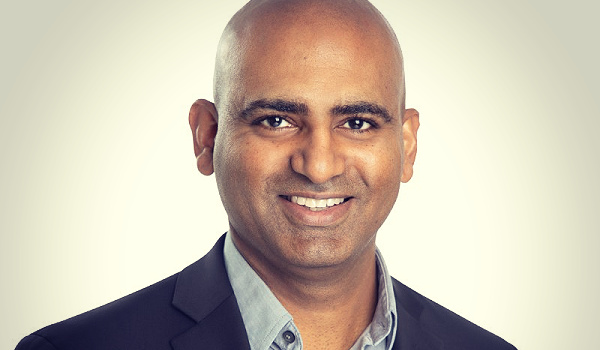 ---
For this installment of the Fintech Luminaries series, we'd like you to meet Sanjeev Kumar, CEO and Co-Founder of Skience, a Herndon, Va.-based provider of digital workflow solutions and consulting services.  The company enables financial services and wealth management firms to transform their core business operations and reach new levels of integration and efficiency, while unlocking new growth opportunities.
Skience encompasses two thriving business lines: First, there's the Skience Platform and associated modules, which help wealth management clients automate and streamline mission-critical workflows, such as digital client onboarding. The other business line is Skience Consulting, which supports wealth management clients and other financial services clients implement cloud-based technologies, including CRM and analytics technologies.
The company's robust growth is especially noteworthy given its origins: With just a few hundred dollars, Mr. Kumar and Co-Founder Kripa Shetty founded the company in November 2001. Then known as the Athene Group, it started out as a technology services vendor, and for its first few years the company's business involved guiding clients in how to leverage their customer relationship management software.
In 2008, the company launched its technology platform after Mr. Kumar and Ms. Shetty noticed that they were being asked to solve similar problems across multiple different client firms, Mr. Kumar says. "We saw an opportunity to build something that would be our own, our own intellectual property. That's how Skience, the platform, was born."
From an initial staff of three serving two clients in 2001, Skience grew organically to 25 employees and 10 clients when it launched the first version of the Skience platform. Today, the company has 180 employees, with offices in the United States and India, with approximately 100 active clients, along with tens of thousands of platform users.
The company unified its business lines – including the Athene Group – all under the Skience brand in 2018.
In recent months Skience has been hiring senior executives from across the financial services industry, including COO and President Marc Butler and Executive Vice President, Sales Kyle Van Pelt. The company values curiosity, creativity, ethics and passion in all its new hires – along with "grit."
Mr. Kumar said, "We want people that exemplify grit, that won't give up, and that want to solve problems and make sure that our clients succeed."  So far, Skience appears to be living up to this culture.
Name: Sanjeev Kumar
Title: CEO, Co-Founder
Company: Skience
Website: https://www.skience.com
---
Skience has recently gone through a rebranding of its different business lines under one brand.  Can you please walk our readers through the different business lines, the brands they were previously operating under, and why you chose to rebrand everything under Skience?
For a long time, we maintained separate brand identities for our platform and consulting businesses. We found over time that this separation was working against us (we often were competing against ourselves for business.) After reviewing market research, we elected in 2019 to consolidate the two names under one, unified Skience brand.
Today, we have two main business lines, both of which help financial services firms solve real-world problems. Skience Consulting helps financial services firms implement cloud-based technologies within the Salesforce ecosystem. The Skience Platform is a modular, integrated wealth management platform with solutions for multi-account opening, data consolidation/replication, compliance activities, account updates/servicing, integrations with leading financial services and fintech firms, and advisor and investor portals.
Where do you see the greatest future growth opportunities for Skience's business – In terms of business line, and in terms of wealth management industry sub-segments (RIAs, versus IBDs, versus Bank BDs, etc.) that you are targeting…and why?
We work successfully with a wide range of firms—from smaller RIA firms to the country's largest and most successful independent, insurance and bank broker-dealers. In each case, we recognize that the needs of different subsegments are unique. There are industry and technology best-practices that we bring to every project in order to help our clients accelerate their transformation efforts. But our consulting approach is agile and adaptable to the needs of each client, and our platform is modular and configurable — so clients benefit from knowing that the technology they are implementing is appropriate to them now and will evolve with them as they grow.
While we have traditionally worked with enterprise firms, we see opportunity in the registered independent adviser space, and we will continue to innovate our product and service offerings to serve their distinct needs.
What are the biggest challenges and opportunities facing wealth management firms today when it comes to workflow automation?
A key opportunity for firms is the elimination of data silos. The importance of accessing clean data to drive better decision-making cannot be overstated. We have seen that many firms, especially those that have built out their technology stack over time, do not have a single source of truth when it comes to their data management. Once access to data is assured, it can be leveraged across the organization – within automated workflows for more efficient operations and by business owners for improved supervision, planning and customer relationship management.
Secondly, many firms have historically implemented point solutions to address their problems, which can result in a disjointed technology stack that is stuck in time. By adopting platform solutions that offer improved integration capabilities, modular features and connected workflows, firms can resolve issues in the present while planning for future growth using technology instead of adding headcount.
The third opportunity is for firms to pivot from trying to solve process problems issue-by-issue to a holistic approach that addresses more than one need. We've spoken to many firms who come to us and say, "I have this one problem, and I need to solve it." We survey their technology landscape, and then work with them to develop a mature approach that will solve the immediate problem while being adaptable enough to address future challenges.
What are the most common mistakes that you see firms making with workflow automation today?
One misconception we often encounter is that firms believe they are unique in their processes and the issues they face. They may have unique businesses, but there are often points of friction or challenges that are similar from firm to firm. One of Skience's strengths is to analyze and automate business processes that address those inefficiencies.
A second mistake occurs when firms are just trying to solve for a snapshot of their current problems, and they sometimes pay short shrift to creating a true roadmap that brings together their data strategy, integration strategy and accounts in a way that supports the digital experience firms want to provide their advisors and investors. That sort of strategic planning starts with having the right platform that enables firms to determine where they are and where they want to go in terms of execution on their business goals.
What makes Skience's offerings unique relative to anything else that exists in the fintech space today?
Skience is a cloud enablement firm with both a software-as-a-service offering and technology consulting expertise to help financial services firms operate efficiently in a digital environment.
Our platform includes industry-standard feature sets that are built on best practices, with enough flexibility that wealth management firms can make it their own. Some firms choose to implement Skience out of the box and run with it, while other firms take full advantage of Skience's capabilities to enhance the platform's look and feel, functionality and other features. They can fully customize the platform themselves, without depending on us for development. That flexibility and fluidity truly differentiates us from our competitors.
We also offer a library of modules, ranging from digital client onboarding to data consolidation, to compliance modules, that plug seamlessly into a firm's CRM to automate its business operations and make those operations more efficient. On an individual basis, each of our modules has competition; taken as a package, our platform is unmatched for its flexibility and ability to meet the range of needs of financial services firms. With our range of solutions and the flexibility built into each one, we can be a one-stop shop for most wealth management firms.
---