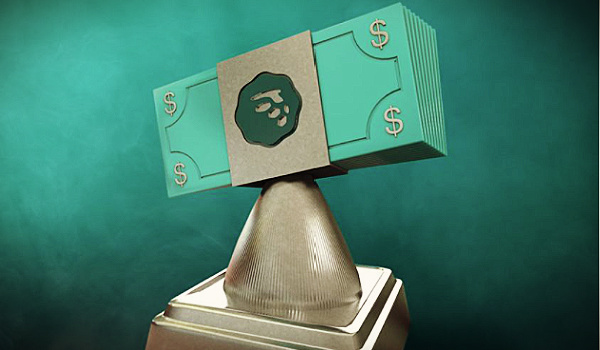 ---
After SPACs, or special purpose acquisition companies, became one of the preferred ways to take innovative companies public last year, a flurry of "SPAC-tivity" has taken place in the fintech sector, headlined last week by the acquisition of New York-based MoneyLion, a comprehensive personal finance, advice and investing platform, by Fusion Acquisition Corp.
Fusion Acquisition, a SPAC, is chaired by State Street veteran Jim Ross, who helped launch ground-breaking ETFs like SPDR S&P 500 ETF Trust (SPY) and SPDR Gold Shares (GLD).
SPACs are sometimes called "blank-check companies" because they're founded with the sole purpose of acquiring or merging with another company in order to take it public. A SPAC will raise money in a trust account through its own IPO, then use those proceeds to acquire and fund another company. In Fusion's case, the target was a fintech company in the wealth management or asset management space with high upside and growth potential.
MoneyLion seems to fit the bill. According to a joint company release announcing the acquisition, the fintech generated $76 million in 2020 revenue with a $102 million–per-year adjusted revenue run rate in the fourth quarter alone. It projects $144 million in revenue for 2021, an 88% year-over-year increase. More importantly, MoneyLion identifies a potential customer base of 100 million middle-class Americans, a $250 billion annual revenue opportunity.
"MoneyLion is at the perfect high-growth inflection point that makes accessing public markets a logical next step," said John James, founder and CEO of Fusion, in released comments. "This will be the first publicly traded all-in-one digital financial services platform, which in and of itself creates huge scarcity value for the Company. Unlike its peers, MoneyLion has purpose-built its technology and operates a holistic platform with multiple products and revenue streams with strong unit economics. We believe in today's market there are limited opportunities to invest in high-growth businesses built for profitability like MoneyLion. We look forward to partnering with the Company's highly experienced team of technologists and financial product experts to accelerate growth post-merger."
MoneyLion itself has many of the characteristics of other well-established comprehensive personal finance applications. It includes:
RoarMoney, a digital bank that allows members to receive paychecks up to two days before payday.
Investing, automated investing tools with various options including ESG portfolios.
Instacash, interest-free salary advances with no monthly fees.
Credit Builder Plus, a program to help users build or rebuild their credit.
Financial Heartbeat, and intelligent, automated advice platform that evaluates users' financial situations across four key dimensions including saving, spending and creditworthiness, and offers personalized nudges and suggestions to help them improve their financial health.
"MoneyLion is a digital financial platform on a mission to rewire a broken banking system that applies a one-size-fits-all approach to personal finance," said Dee Choubey, CEO and co-founder of MoneyLion, in released comments. "We are using transformative technology to bring the private banking experience to everyone – in a single app. Our platform surrounds each customer with the financial tools, content, and actionable advice relevant to their unique situation. This model is generating high user growth, multiple product engagement, and low cost of acquisition. A public listing enhances our ability to scale more quickly and continue to innovate so that we can help more people take control of their finances and achieve their life goals."
MoneyLion and Fusion weren't alone. Also last week, Chicago-based Opportunity Financial (OppFi) announced that it was going public via a merger with FG New America Acquisition Corp, another SPAC based in Illinois.
OppFi provides loans and other financial products to users who have difficulty getting them from other providers, according to a company statement. The company claims to have facilitated over 1.5 million loans over the last nine years.
"OppFi is at the forefront of a high growth digital financial services revolution," said OppFi CEO Jared Kaplan in released comments. "We are a leading financial technology platform that powers banks through a multitude of products and our unwavering commitment to customer service. We're tremendously proud of the team that has made our progress possible through a commitment to serving consumers excluded from the traditional system through fair, transparent products and an extraordinary customer experience."
OppFi achieved estimated revenues of $323 million in 2020 and an adjusted net income of $53 million.
FG New America Acquisition Corp is chaired by Joe Moglia, former CEO and chairman of TD Ameritrade.
"My team at FG New America and I are thrilled to announce this transaction with OppFi, as serving the financial needs of the everyday consumer is very much in our DNA," said Moglia in released comments. "We have been highly impressed by the significant growth the OppFi team has achieved through their innovative platform and the proven ability to scale, all while faithfully serving their customers."
MoneyLion and OppFi follow fintechs SoFi, OpenDoor, PaySafe and Payoneer, who went public via SPAC acquisitions and mergers earlier this year, and Katapult, which went public via SPAC in December 2020.
There's little sign that the SPAC boom is slowing in fintech, as a number of blank-check companies remain in the market for fintech acquisitions, and new SPACs continue to raise money via IPOs.
---