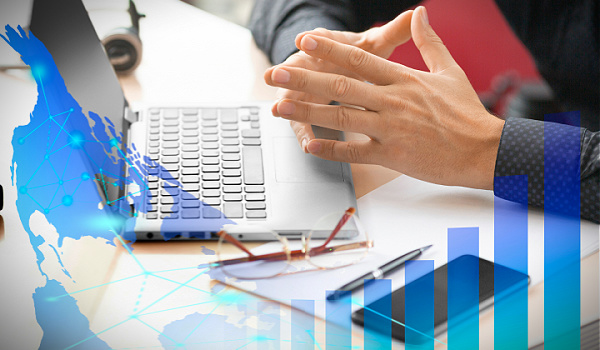 ---
Advisors, like the financial services industry in general, were once considered a technological backwater.
Today, however, client and advisor expectations around technology have changed. Seemingly everyone is demanding a better user experience and the ability to connect across multiple channels.
As advisors awaken to the quickly evolving wealthtech universe, they're taking a long, hard look at their own firms and industry—and they don't always like what they see.
---
Vidyard: Vidyard, a video platform for businesses, recently found that 87% of a survey of more than 500 North American financial service professionals declared that their technology at work is "in the Dark Ages."
Other findings include:
89% believe that sending video is more impactful that using text when working remote, but only 35% of financial professionals have the tools to do so.
66% of respondents say they have gotten to know clients, vendors, partners and leadership better by interacting via video.
57% said working from home made them feel more confident compared to working from the office, and 80% said that their organizations saved money by moving to virtual meetings versus in-person meetings.
TIFIN: TIFIN, an AI-infused fintech platform, announced that Clout, its personalized marketing platform, has been adopted by Sanctuary Wealth and Commonwealth Financial Network to provide personalized marketing to attract and engage the next generation of advisors and clients.
Beyond marketing automation, Clout by TIFIN uses AI and human understanding to power personalized client and prospect engagement to deliver meaningful growth outcomes. This results in more leads, faster conversions, and referrals for financial professionals from engaged clients.
Skience: Skience has rolled out a new surveillance solution that allows firms to define approval and exception workflows that align with company policies and to adapt them as regulations change and their business evolves.
Skience's new capability is being introduced in coordination with Lion Street, a high-net-worth and business insurance market authority.
F2 Strategy: Wealthtech consulting firm F2 Strategy has partnered with non-profit Girls Who Code, which works to close the gender gap in technology, to support the mission of changing the face of what technologists look like. Currently, only 12% of fintech founders are female.
Established in 2012, Girls Who Code has trained 450,000 girls from elementary school through college, half of whom are black, latina or low-income, to code through a variety of programs.
Savvy: Software, marketing automation and back-office servicing firm Savvy announced a $7.3 million seed funding round co-led by Index Ventures and Thrive Capital.
The new capital will be used to acquire wealth management firms, hire wealth managers, grow its product development team and invest in research and development. Savvy has a goal of becoming an all-in-one, technology-powered financial services firm by introducing new products including brokerage, banking, asset management and other financial products.
Innocap: Innocap Investment Management has agreed to acquire BNY Mellon's HedgeMArk business, one of the industry's largest hedge fund managed account platforms and risk services businesses.
The deal will allow BNY Mellon to own a minority equity stake in Innocap's platform and will create a single global technology-enabled alternative investment platform, combining Innocap's global alternative investment business with BNY Mellon's scalable HedgeMark business. The transaction will close in the first half of 2022.
eMoney Advisor: Fidelity's eMoney Advisor announced new features for Bamboo, its digital marketing and engagement tool.
The recent enhancements are focused on helping financial professionals deepen client relationships, increase client retention, generate new clients, and increase efficiency, including CRM integration, email scheduling and customizable branding.
---