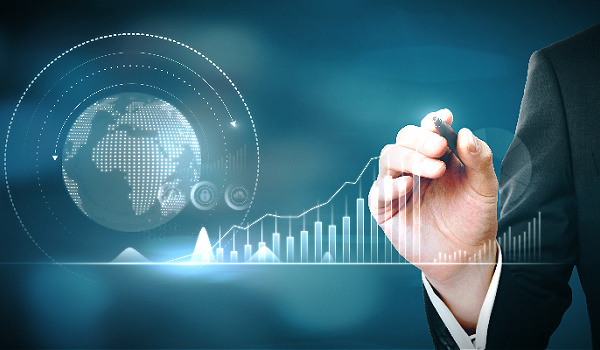 ---
By Chris Robbins

As the weather turns cold, the news in digital wealth continues to heat up.
In banking and infrastructure, FDX is updating its financial data protocols, while in personal finance and apps, Millenium Trust is making deals to open up more alternatives to a broader segment of investors.
In crypto, Wave Financial has appointed a new CFO, while in investing, firms like BondIT, QI and reAlpha are making available to retail investors sophisticated, modern tools including AI and deep automations.
Here's the week in digital wealth.
---
Banking, Infrastructure and Payments
ThetaRay
ThetaRay announced that Ontop, a fintech platform shaping the future of work, has selected ThetaRay's advanced SONAR anti-money laundering (AML) solution to monitor and detect both known and unknown financial crime threats. Headquartered in Miami, Florida, Ontop was founded in 2020 to solve the complications with cross-border payments for workers who went remote during the COVID-19 pandemic, as well as open new opportunities for companies to tap into global talent. The platform is already being used in 67 countries and is currently processing payments all over the world.
Galileo Financial Technologies
Galileo announced a buy now, pay later (BNPL) solution with issuance of single-use virtual cards and complete loan servicing. Banks and fintechs will have access to the customizable Galileo Buy Now, Pay Later solution, offering them easy entry into the in-demand BNPL market and enabling greater spending power for their customers.
Airwallex
Airwallex announced it has partnered with Plaid, the data network powering the digital financial ecosystem, to offer an integrated solution that can streamline Automated Clearing House (ACH) payments, and enable a more seamless, safe and cost-efficient way to authorize debits from their bank accounts and fund their Airwallex accounts.
Financial Data Exchange
FDX announced an update of its common open finance standards via the release of its FDX API version 5.2. The new version of the FDX API adds more functionality to the fintech and financial institution ecosystem, including new requirements for Certification by Data Recipients, management of payment initiation for users, and updated data for tax returns. The update aligns with other global standards like the Open ID Foundation's Financial-grade API (FAPI) security standard and the insurance industry's ACORD annuity standards to promote greater interoperability and industry adoption
Personal Finance, Apps and Fintech
TOGGLE AI
TOGGLE AI, the intelligent investing dashboard, introduced its first direct trading integration in partnership with Interactive Brokers. mInteractive Brokers account holders can now execute trades directly on the TOGGLE AI platform, while accessing the entire suite of tools offered by TOGGLE, from AI news insights to the popular TOGGLE Leading Indicator.
Alight
Alight announced the global expansion of its proprietary employee experience platform, Alight Worklife, with the addition of its payroll solution. The Alight Worklife platform combines AI and data with robust content across many dimensions of employee wellbeing to create a personalized and integrated experience that drives better outcomes for individuals and organizations. This global expansion of the platform harmonizes payroll and HR into a single, automated solution to help clients process, review, report and analyze payroll globally.
Millenium Trust
Linqto, a global leader in democratizing private market investing, and Millennium Trust Company, a leading provider of retirement, custodial, and consumer-directed benefits solutions, announced today that Linqto's access investment platform has been added to the Millennium Alternative Investment Network (MAIN) within the Private Equity asset category.
Crypto, Blockchain and Digital Assets
Wave Financial
Wave Financial announced the appointment of Harumi Urata-Thompson as Chief Financial Officer. She will report to David Siemer, Chief Executive Officer, and is based in New York City. As Chief Financial Officer, Harumi will play an important role in advancing Wave's financial strategy and expanding its infrastructure to support the firm's growing and increasingly sophisticated client base. She will be responsible for building out Wave's financial operations infrastructure and back office solutions to better service the team's institutional and high-net-worth clients.
Bitwave
Bitwave announced that it has closed a $15 million Series A funding round led by Hack VC and Blockchain Capital, with participation by SignalFire, Valor Equity Partners, Arca, Pulsar Trading, and Alumni Ventures Blockchain Fund. This funding follows remarkable market traction with leading digital asset native and Fortune 500 customers such as OpenSea, Compound, and Polygon. The new funding will support the launch of their newest product, Bitwave Institutional, targeted to custodians, exchanges, financial institutions, wealth managers, and other organizations exposed to the enormous risk, regulatory, and control complexities around holding, managing, and investing users' digital assets.
Insurance, Real Estate and Investing
BondIT
BondIT announced that it has raised $14M in a new investment round led by BNY Mellon, with participation by existing investors. As part of the investment, BNY Mellon will join bondIT's Board of Directors. bondIT combines advanced technologies, machine learning and Explainable-AI in a unique platform that automates and optimizes fixed income portfolio construction, management, and research. bondIT's technology enables fixed income investors to create credit and yield-optimized portfolios based on data-driven analytics in minutes, boosting performance, efficiency, and scale.
QI
Quant Insight unveiled eyeQ – a new set of analytics and tools designed for the retail investor community. It is powered by the same sophisticated AI-driven technology used by Quant Insight's institutional investors globally, with total assets of $2.5+ Trillion. Retail traders now make up a massive percentage of global markets' daily volume, but the deck remains firmly stacked against them as the retail community simply does not have the same access to the same information, and the tools to harness and understand that information, that larger market players have at their disposal. It's no surprise then that even as retail investors pour billions of new dollars into the markets, more than 80% of retail traders lose money1.
reAlpha
AI-powered reAlpha real estate tech announced that it has signed an agreement with GEM Global Yield LLC SCS ("GGY"), a Luxembourg-based private alternative investment group, for a $100 million capital commitment. Per the terms of the agreement, GGY commits to providing reAlpha with a share subscription facility of up to $100 million for a 36-month term following the public listing of reAlpha's shares. reAlpha will remain in control of the timing and, within certain limits, the maximum amount of each individual drawdown under this facility and has no minimum drawdown obligation.
Entera
Entera announced the appointment of Mark Bell as Senior Vice President of Marketing, reporting to the Chief Executive Officer, Martin Kay. In his role, Bell will lead and grow Entera's Marketing organization as the company executes on its objective of modernizing the way real estate investors buy, sell and operate single-family homes.
---