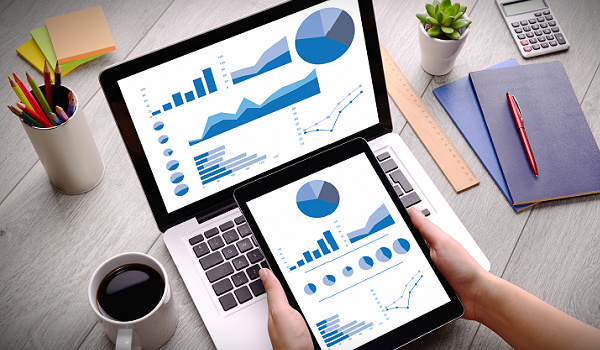 ---
By Chris Robbins

There were a number of important advisor technology announcements this week ahead of the end-of-year holidays.
Carefull announced that it will help Cetera protect its elderly clients from fraud, while Voyant is collaborating with Morningstar to give Canadian advisors access to its interactive planning tools.
Unifiymoney has a couple of announcements of partnerships for its digital wealth management platform, while Broadridge is streamlining its securities lending services with a new partnership
Without further ado, here are our advisor tech headlines for the week.
---
Redtail Technology
Redtail announced major enhancements to Redtail Imaging – its compliant, secure, organized and efficient document storage solution. Updates to Imaging include increased capability across operating systems, new licensing options, a redesigned user interface and the addition of an image archive allowing for the restoration of deleted files. The upgrade will allow users to upload and download files in bulk directly from the web-based imaging app, alleviating the need for bridge software which was previously necessary to perform this function. Additionally, the upgrade enhances the overall user experience with previously unavailable compatibility for macOS users, and now includes an archive feature, enabling users to restore deleted files. 
Seeds Investor
Seeds announced it has closed a seed funding round of $2.7 million. The round was led by venture firm Social Leverage, whose leadership team includes Stocktwits co-founder Howard Lindzon. It saw additional participation from The Compound Capital Fund I, LP, the affiliated venture capital fund of Ritholtz Wealth Management, as well as financial industry veterans Ryan Shanks, chief executive officer of FA Match, and Paul Walker, former co-head of technology for Goldman Sachs. DuContra Ventures, the impact fund founded by actor and investor Adrian Grenier, alongside venture capitalist Ba Minuzzi, also joined the round.
Carefull
Carefull announced a new partnership with Cetera Financial Group (Cetera), a leading financial services firm and one of America's largest networks of financial professionals. Through a collaborative and strategic partnership, Cetera financial professionals now have access to Carefull's state-of-the-art technology, which is purpose-built for those aged 55+, along with the 45 million Americans who support them. Carefull provides a simple tool for financial professionals to retain assets and deepen relationships with beneficiaries ahead of wealth transfer. The two companies joined forces to support financial professionals in protecting older adults from elder fraud and mistakes, while helping the underserved family "financial caregivers" who support the daily finances of aging loved ones. With wealth transfers predicted to total approximately $84 trillion over the next 20 years and 9 out of 10 adult children forgoing relationships with their parents' financial professionals, Cetera's partnership with Carefull will create opportunities for financial professionals to reach younger family members of existing clients before a crisis or consolidation moment.
Voyant



Voyant announced a collaboration with Morningstar, giving Morningstar Advisor Workstation subscribers in Canada access to Voyant's interactive financial planning tools that empower clients and advisors to work more collaboratively. Voyant serves more than 20,000 advisors across financial institutions and small advisor firms in the United Kingdom, Canada, Ireland, Australia and the United States. Customers include Bank of Montreal, Lloyds Bank and others. Morningstar Advisor Workstation is Morningstar's financial planning platform serving approximately 180,000 advisors in North America.
Unifimoney
Unifimoney announced that its digital wealth management solution will be available through the Alkami Platform. The partnership enables financial institutions (FIs) to offer wealth management services, including robo advisory and commission-free trading in stocks, ETFs, precious metals and digital assets, to all account holders regardless of size.
Unifimoney also announced a collaboration with Gemini Trust Company ("Gemini") that enables Credit Unions and Community Banks to trade over 80 cryptocurrencies. The offering is provided through Unifimoney's turnkey crypto and digital wealth management platform, with Gemini providing custodial and exchange services. First Fidelity Bank based in Oklahoma is the first customer to go live with the service.
Broadridge Financial Solutions



Broadridge Financial Solutions announced a partnership with IntraFi to offer a streamlined securities-based lending service for banks, brokerage firms, and wealth management firms. Through this partnership, IntraFi will offer Broadridge's lending technology — already used today by some of the largest banks in the world — to its members to help support and grow their securities-based lending businesses. IntraFi members will also be able to offer loans to customers of independent brokerage firms, financial advisors, and registered investment advisors (RIAs) through the Broadridge Wealth Lending Network.
---