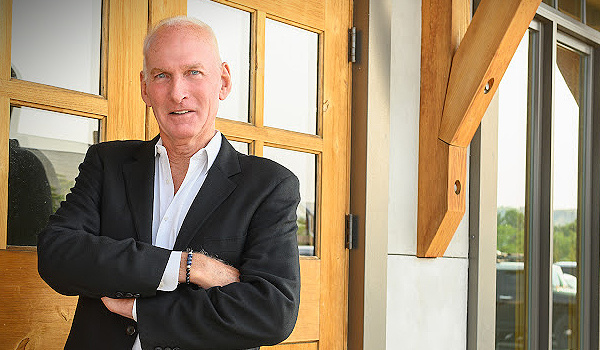 ---
Common Sense for Uncommon Markets
By Bill Taylor, Contributor/CIO-Entoro Investments
---
The opinions expressed below are my own & do not necessarily represent those of Entoro Investments or any of its affiliates


Bullish for week of 1/31/23
BTC | ETH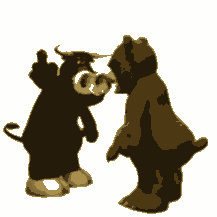 Neutral for week of 1/31/23
 GOLD


Bearish for week of 1/31/23
S&P 500

1/31/23 Closing Prices:
BITCOIN:  $23,135.89 (+$423.82) | (+1% change Tue-Tue)
ETH:  $1,588.18 (+$38.69) | (-1.7% change Tue-Tue)
Gold:  $1,912 (+$5.00) | (-.005% change Tue-Tue)
S&P 500:  4,076.60 (+58.83) | (+1.5% change Tue-Tue)
---
One month down, 11 more months to go. It's the last day of January and February will kick off with a whole lot of news. Just to keep you up, the Fed is expected to raise rates again tomorrow and announce a slowing of increasing rates (or pausing) for a bit. Employment numbers come this Friday and are expected to show a tick up in the unemployment rate. Oh, and inflation is expected to stop climbing (ex food, energy, and all the stuff you really need). I mention all this because………why do you think the financial markets have climbed this first month of the year? Any good news is already in, but like I said, 11 months to go. What could possibly go wrong??
So it seems celebrating a 5% inflation rate (if you don't eat, drive, live or leave the house) is really cool. IT'S NOT!  I know I've mentioned this before but, RECESSIONS ARE NOT BULLISH! If you have been short, you've been "squeezed." If you are long, you've been had. Oh well.
Lets talk BITCOIN and ETH. Or, "SHOULD I STAY OR SHOULD I GO" (classic rock song by The Clash). BTC is up roughly 45% from the lows ($16K) and ETH almost 35% ($1,200). Those lows are solid but now what? If you are a trader its prudent to lock in some profits. If you are an investor, hold (like I recommended last month be slightly long) and add on pullbacks. Expect BTC and ETH to continue to enjoy this beginning of a new bull market. Just not all in one month.
Or, GOLD. I am struggling to make a bullish case. I believe interest rates are going to go higher (and for longer) than most people thing. Not good for GOLD. BUT, there are some central banks developing a GOLD backed digital currency stablecoin, so perhaps a lot of the recent buying is based on that(??). I prefer to just make GOLD a hold……if you must.     BITCOIN or GOLD? Duh!  +45% or +5%
S&P 500.  Too many investors/traders are HOPING the Fed throws in the towel and cuts rates. Not gonna happen. The unwinding of years and years of artificially low (or zero) interest rates are going to reveal unexpected "problems." You don't know what you don't know and there WILL be some nasty surprises. OUT of equities and expect the S&P to plunge to new lows, and then some.
---
 I JUST LOOKED OUT THE WINDOW HERE IN BOZEMAN, MONTANA AND AGAINST A COLD SNOWY LANDSCAPE I THINK I SAW…….A BLACK SWAN. THAT BLACK SWAN 'HONKED' 11 MORE MONTHS.  A LOT IS YET TO GO WRONG.

---
NEW TARGETS:
BITCOIN 2023…….UP
ETH 2023…………UP
GOLD 2023……….??????????

S&P 500 2023……..DOWN…….DOWN……DOWN……...LOOKING AT 3,250
Current trading positions: 
SLIGHTLY LONG BITCOIN
SLIGHTLY LONG ETH
NEUTRAL GOLD
SHORT S&P 500
---
We compare the price of Bitcoin, Ethereum, Gold & the S&P 500. We use the CME Bitcoin Indexes (BRR & BRTI) and the CME Ethereum Indexes (ETH_RR_USD) & (ETH_RTI_USD) for reference as well as the London Bullion Market afternoon price settlement on the digital assets & gold.
---
Bill Taylor is CEO of Digital Wealth News and an advisor to Entoro Investments. He is widely published & quoted in financial media and an international expert on markets and BTC, ETH, Gold & SP500.
His opinions are solely his own and for informative purposes only.