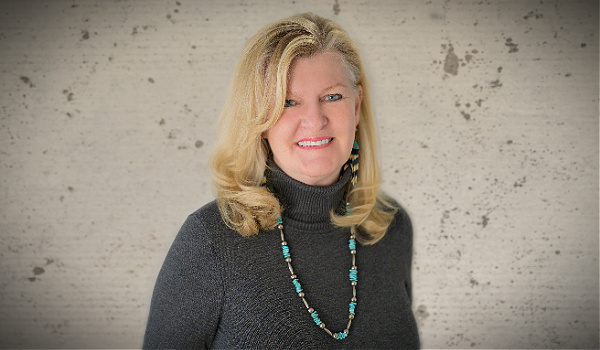 ---
Greetings from Digital Wealth News™
Friends, we're pleased to announce the launch of a highly informative new column to our content lineup this week – "Back Office Heroes" – with great insights for our audience on the very real benefits of digitizing and automation, a topic near and dear to our hearts here at Digital Wealth News. READ UP! | Cindy Taylor, Publisher

---
News | Markets
Is the Dollar's Dominance Eroding?
Don't ignore what's standing right in front of you. Like what? The potential & ultimate demise of the good old U.S. dollar
The Week in Digital Wealth (2/1/23)
In this week's column covering digital wealth the world over, we cover news from Amazon, Deloitte, AmeriSave, amongst others
Advisor Tech Talk (2/1/22)
This week in Advisor Tech Talk, we dive into the latest wealthtech industry news from Orion, Vestmark & BNY Mellon, to name a few
Decentralized Diaries For The Week of 2/1/23
Bitcoin Prices Remain at $23k, the Altcoins Stabilized, Amazon Set to Launch NFT Initiative, plus more Defi News
Top 5 VC Deals of the Week in Digital Wealth (2/1/22)
This week, our top 5 VC deals in digital wealth came to us from DaileyPay, PayEm, Injective, Blockstream & Tranch
Podcasts
STANDARD DEVIATIONS PODCAST: Derek Hagen – The Role of Money in a Life of Meaning
This week on the Standard Deviations Podcast, Dr. Daniel Crosby chats with Derek Hagen of Money Health Solutions about his three part formula to shape a meaningful life
Rethink. Financial Advice Podcast: Price Trumps Niche for Firm Growth Featuring Angie Herbers
Angie, Adam & Derek discuss what happens when your clients don't want all their money with one advisor and fostering a startup mentality to grow your firm
Thought Leadership
REAL CLEAR CRYPTO: Bitcoin at $23,000… to Chase or Wait?
January was a great month for crypto assets with most large-cap tokens up a respectable 35%+ for the month.   What will February hold?
MARTECH MINUTES: Resetting – How Wealth Firms Can Grow Harnessing Financial Content
With today's economic challenges, firms & advisors will need to plan how they communicate with current clients & attract new ones to grow AUM
The Taylor Report (1/31/23)
It seems celebrating a 5% inflation rate (if you don't eat, drive, live or leave the house) is really cool. IT'S NOT! I know I've mentioned this before but, RECESSIONS ARE NOT BULLISH!
---
CURATED INDUSTRY CONTENT
Practice Management:
Industry News:
Fintech Quote of the Week
"Software eats expertise." – Tom Creighton, Wealthsimple
---
Check out our homepage for other great content, or follow us at LinkedIn, Twitter & Facebook!
Read up and GET YOUR SMART ON about the future of digital wealth!!
Wishing you and yours a great week!!!

ABOUT DIGITAL WEALTH NEWS:
Our content creation and amplification platform includes insightful industry news & market commentary, meaningful partner content and executive profiles you won't find elsewhere.
Special thanks to our Chief Technology Officer Michael Fabing and my partner (and husband) Bill Taylor on their efforts to keep this powerful media engine running smoothly.
Our editorial coverage takes a new view toward the fintech revolution as it has evolved and matured, featuring industry news, thought leadership, and the latest industry press.
Digital Wealth News ™ was Created with the Following Key Parameters:
Daily Editorial & Weekly Newsletter pushing stories to Website – https://dwealth.news/ – and social media channels – including LinkedIn, Twitter & Facebook
Weekly Newsletter emailed to proprietary database of RIAs, wealth managers, VCs, hedge funds, fintech professionals and organic sign-ups –plus- select names from Fintrx, Crunchbase and other key databases
Light but authoritative editorial feel – non-technical – but informative. Digestible business read for those interested in, affected by, or involved in the new digital wealth economy;
Coverage of Digital Wealth Topics Including the Following Categories:
Digital Currencies & The New Token Economy
Security Tokens, NFTs & the Metaverse
Trading Technologies
Digital Investing Platforms
WealthTech & Robo-advisors
Legal & Legislative Issues
Fintech At Large & More
Sign up for our free newsletter, reach out to me on Linkedin, Twitter or Facebook and thanks for stopping by!!
---