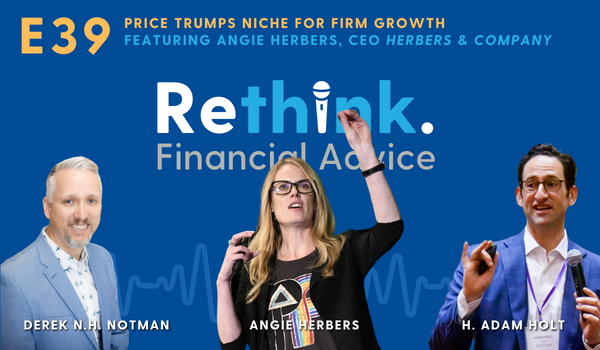 ---
Summary:
You've been to niche to grow, but should you?  To balance out the great advice in episodes 36 & 38 we wanted to bring you some additional, expert thought leadership around not niching but instead focusing on price to grow your firm.  Join us for a fun and insightful chat where Angie share's her unique perspective on how best to grow a firm while challenging everything you've been told!
Angie, Adam & Derek discuss:
What happens when your clients don't want all their money with one advisor?
Following talent trends, more advisors are becoming specialists instead of generalists
Price is a leading indicator of firm growth, niche is your lagging indicator
To grow consider not niching but lowering your prices or even doing something for free
Startup mentality to grow your firm
And lots more!
---