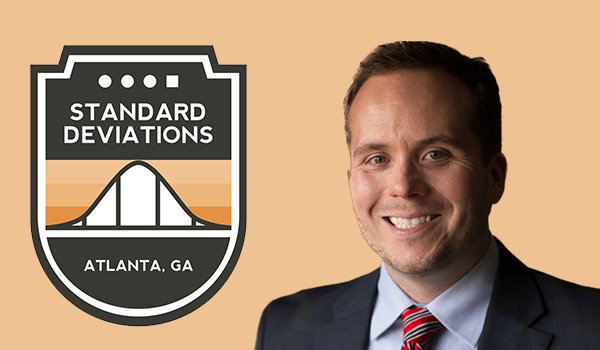 ---
This week on the Standard Deviations Podcast, Dr. Daniel Crosby chats with Derek Hagen of Money Health Solutions.
Derek Hagen is the founder of Money Health Solutions®️, a financial therapy and life planning firm. Money Health Solutions helps clients live intentionally and mindfully, using money as a tool to support their ideal life. He facilitates financial health by helping clients understand their own money psychology, lowering financial stress, and increasing confidence in financial decisions. Derek also started Money Health Weekly, a personal finance blog and newsletter focusing on the psychology of money, using personal stories and simple drawings to help demystify money for readers. Derek has worked in financial services for over 18 years, including serving as Vice President of Investments and Planning for a prominent investment advisor, and Director of Wealth Management for a small wealth manager. He makes it his number one priority to simplify money matters, using plain English. He is professionally trained in financial psychology, financial behavior, financial planning, and behavioral finance. In his spare time, Derek enjoys playing squash, playing the ukulele, and all things outdoors, especially camping, hiking, running, and biking.
Tune in to hear:
What is the three part formula for meaning that Derek has proposed and how do these three aspects tend to shape a meaningful life?

What is the role of money in getting these three parts to work in unison? Can money help our lives be more purposeful, coherent and significant?

Why do we sometimes seem hardwired to pursue the "thin meaning" when the "thick meaning" is often accessible and a lot more conducive to our long-term happiness?

How can an awareness of our own finitude help prompt better financial decision making?

How can we introduce a practice of talking about end of life things in a country where these kinds of discussions are a bit frowned upon?

How can we make the idea of our future self more practical, more real and more salient?
Compliance Code: 2255-OAS-11/21/2022
---
ABOUT STANDARD DEVIATIONS PODCAST:
Educated at Brigham Young and Emory Universities, Dr. Daniel Crosby, the personality behind STANDARD DEVIATIONS podcast, is a psychologist and behavioral finance expert who helps organizations understand the intersection of mind and markets.
Dr. Crosby's first book, Personal Benchmark: Integrating Behavioral Finance and Investment Management, was a New York Times bestseller. His second book, The Laws of Wealth, was named the best investment book of 2017 by the Axiom Business Book Awards and has been translated into Japanese, Chinese, Vietnamese and German. His latest work, The Behavioral Investor, is an in-depth look at how sociology, psychology and neurology all impact investment decision-making.