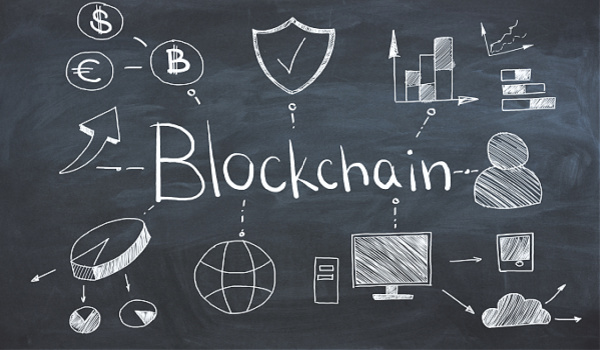 ---
A first-ever-of-its-kind twelve-session blockchain educational course is currently being created for high school & community college students under the leadership of respected educators Professor Steven Lupien, Director of the Center for Blockchain and Digital Innovation at the University of Wyoming & Dr. Michelle Aldrich, PhD, Director of Careers and Technical Education at Wyoming Department of Education.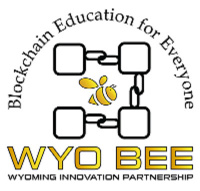 The course is being developed by the team behind leading fintech media platform Digital Wealth News (DWN) in conjunction with American Crypto Academy and has been named "Blockchain Education for Everyone" or BEE for short.  The program will be availed to Wyoming students at no charge and will be offered to organizations outside the state under a nominal licensing fee structure.
Additionally, the program will be promoted to the public through a jointly coordinated communications outreach initiative with the University and DWN, and will also be advanced to the international financial technology industry sector in conjunction with DWN.
Organizations Involved:
The Center for Blockchain and Digital Innovation (CBDI)
The Center for Blockchain and Digital Innovation is an interdisciplinary center focused on emerging technologies to foster innovation, economic development, and education, falling under the University of Wyoming system umbrella.
Wyoming Department of Education
The Wyoming Department of Education's mission is  "(T)o significantly increase the percentage of Wyoming Students that are College, Career, and Military Ready."
Digital Wealth News™ 
Digital Wealth News a multi-tiered media platform combining news, thought leadership, partner content and industry press, with a view toward the fintech revolution as it has evolved and matured.
American Crypto Academy
A trusted ecosystem for crypto & blockchain education for professionals, individuals, and students.
The Directive:
The blockchain educational initiative is being developed under a public-private sector model and will feature an intriguing look into how blockchain innovation will affect industries, businesses, personal finance and civilization at large.
The coursework will be optimal for blockchain beginners who seek to understand the "big picture" implications and opportunities of blockchain – without delving into the coding or technological complexities.
Educational Modules:
The twelve modules availed to students will encompass the following topics, be approximately one half hour in length, and will include testing after each module.  A digital certificate in the form of an NFT will be issued to all participants upon successful completion of the course.
Module #1 – A Brief History of Money and the Rise of Blockchain
In Module #1, students will be familiarized with this history of money. From ancient Rome to the 2008 financial crisis, which introduced the world to blockchain and the bitcoin white paper, they will gain a firm understanding of the global financial backdrop which launched the movement.
Module #2 – What Makes Blockchain So Unique
Module #2 focuses on what makes blockchain so unique. Students will learn how with blockchain, trust is built into the data, and presents students with real world examples from entrepreneurs, businesses, consumers, and investors.
Module #3 – Introduction to Blockonomics and Cryptocurrencies
Module #3 takes a deeper dive into how blockchain will transform economics. Students will be introduced to various digital assets, including utility tokens, stablecoins, privacy tokens, and smart contract protocols.
Module #4 – Introduction to Tokenization and NFTs
Module #4 will introduce students to non-fungible tokens (NFTs) and asset tokenization. They will learn the tokenization process and how NTFs will impact property ownership and other asset classes.
Module #5 – Monetizing NFTs
Module #5 will take a deeper dive into NFTs and asset tokenization. Students will learn about non-fungible tokens, how they are used in business, fashion, art, music, and more, and will gain first–hand experience in learning how to generate NFTs.
Module #6 – Blockchain and the Play-to-Earn Economy
Module #6 takes a fun journey into the intersection of blockchain and gaming. Students will learn how blockchain is will transform interactive multi-player games by creating new ways for players to monetize their participation.
Module #7 – Immutable Media: Music and Movies on Chain
Module #7 takes an exciting look into how blockchain is poised to transform media and
entertainment and how this transformation will impact pop culture and economics.
Module #8 – Own Your Data with Blockchain
Module #8 focuses on how blockchain is empowering personal data sovereignty and control of one's digital footprint and how data is increasingly viewed as a basic human right. Students will learn how their data is currently being monetized by third parties and how blockchain will enable people to reclaim ownership of their data and how this will impact social media as well as our personal finances.
Module #9 – Safety Protocols in Cryptocurrencies
Module #9 focuses on ways to protect against cyberattacks, hackers and scammers. Students will learn how to avoid cryptocurrency swindles and better protect their digital holdings.
Module #10 – Blockchain in Business
Module #10 focuses on how blockchain will impact businesses large and small. Students will get an introduction into supply chain economics, how crypto is being used as payments and how it will ultimately impact sales.
Module #11 – How Blockchain Will Shape the Job Market
Module #11 focuses on how blockchain will impact future jobs and the labor market. Students will gain an understanding of how the workforce will change – particularly, the types of non-tech jobs and careers that will be created.
Module #12 – How Blockchain is Helping Today's Youth Build a More Solid Financial Future
Module #12 brings the course to an exciting conclusion. Students will be given the tools and resources to start on their own wealth building journey, utilizing blockchain technology
---
Module Availability
The 12-module program will be availed to external NFPs, educational & governmental entities, and other organizations.  Pricing will be dependent upon number of licenses required and will be structured on a 3-year basis, with updates provided to the curriculum annually.
Sponsorship Packages
Sponsorship packages will also be available and will include carefully curated branding to appear within the video programs.
Sponsors may also allow for online gifting opportunities to course participants upon approval by the Wyoming Department of Education.
For information on how your organization can become a sponsor of this paradigm-shifting educational initiative -or- to help bring this program to a school near you, please contact the Digital Wealth News team:
---