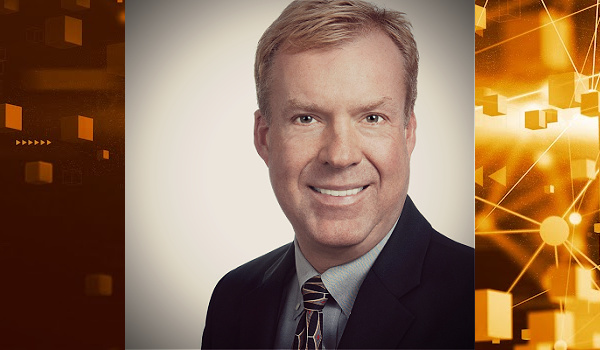 ---
Below is a synopsis of a wide-ranging interview recently conducted by Digital Wealth News with Professor Steve Lupien, Director of the University of Wyoming Center for Blockchain & Digital Innovation, discussing Wyoming's leadership position in blockchain, the paradigm-shifting nature of the technology itself, and his new mission to educate America's youth on the future of finance.
---
Wyoming has taken the regulatory lead in the blockchain space, with the University of Wyoming positioned to take the business lead in the initiative. To attract blockchain-supported businesses to the state, a workforce must be able to support them. That's where the University of Wyoming comes in as a critical player in the overall plan to become the blockchain and digital innovation leader.
Several years ago, several forward-thinking deans at the university felt that creating an interdisciplinary center within the organization with specific academic units to understand how blockchain technology applies and how it will benefit the greater society. The deans are from the College of Business, College of Engineering, College of Agriculture, and the School of Energy Resources. New members of the interdisciplinary center include the School of Law, the School of Arts and Sciences, and the College of Education.
"And what's unique about blockchain technology, unlike other technologies, is it really will touch almost every academic unit on campus. One of the University of Wyoming's Philosophy and Religion professors, Dr. Brad Rattler, wrote a philosophy of Bitcoin, so now we touch Philosophy and Religion inside the university," says Lupien.
Lupien's career has always been in new product development or product marketing. He spent 35 careers at Bell in product development and marketing, realizing that Bell had yet to develop new products in nearly 100 years. Monopolies tend to refrain from creating new products, which often can be their end. After Bell, he transitioned to food products and chemicals and eventually landed at the University of Wyoming, a forward-thinking institution that welcomes innovation.
Lupien's move to Wyoming wasn't a decision he made independently; he and his partner Caitlyn Long decided on Wyoming together. Caitlyn Long founded the first digital asset bank in the United States, Custodia Bank, in Wyoming. Caitlyn is a University of Wyoming alum, a Wyoming native, and her father was a professor at the university for 40 years. Their relocation is to also position themselves for retirement in Wyoming, but only after leaving their mark on innovation- specifically in blockchain and digital assets.
According to Lupien, the American West is a remarkable place, which its people define. In a progressive place like Wyoming, being open to innovation and blockchain is a step toward improving the financial wellness of its residents.
Wyoming recently scored among the ten worst states for financial security and education; its residents have more debt than most, don't understand financial concepts, make poor financial decisions, and so on. With financial education, blockchain, and digital assets and technologies among courses offered at the university, in the future also touching the secondary and elementary curriculum, Wyoming intends to move to the top of the list versus the bottom. These subjects, blockchain, digital assets, and technology, aren't a fad or going away; they're constantly evolving, and people need education and mentoring about them.
"I have been blessed in life with a wonderful career, and teaching has become an absolute passion of mine. In my corporate career, I truly benefited from some remarkable mentors, and I am a huge fan of mentoring. In my corporate life, I mentored as many young people as possible. Today mentoring occurs differently- stopping by a teacher's office or Zoom calls. Young people today have a harder time finding and developing those relationships with people who can be mentors," adds Lupien.
Lupien commented that today's young students are remarkable because they don't think like the older generations. They can multitask, leverage technology, and do things most of us can't do. It's up to us to get out of their way and allow them to innovate.
Following COVID, the federal government made funding available for states to develop initiatives to help them rebuild their economies. Wyoming used some of these funds for the blockchain and digital innovation program at Wyoming State University. This money is administered by the State of Wyoming Governor's office through a task force called WIP – short for Wyoming Innovation Partnership. To date, Wyoming has passed over 35 bills enabling blockchain and digital assets, intending to positively impact Wyoming's economy by creating jobs, new business development, and attracting existing blockchain and digital assets businesses to the state.
The educational program spearheaded under Lupien's leadership is called "BEE" which stands for Blockchain for Everyone.  The program will provide 12 teaching modules for high school juniors, seniors, and community college students to access.  Included in the program will be a textbook co-authored by Lupien along with a graphic novel.  The modules will also have teacher's manuals, quizzes and NFT certification for students who complete the coursework successfully.
With a well-trained workforce from the Mountain West ready to work in blockchain and digital assets and are used to the climate, the WIP initiative saw value in the university's project. While universities are good at some things rather than at others, they partnered with Digital Wealth News due to their experience and technical capabilities to help enhance the curriculum.
"We need to make high school students aware of technology and foster STEM in school because university choices are often driven by what you know, which leads to what you want to do in life. If one wants to work in the blockchain or digital asset space, The University of Wyoming is the only school with courses to get you there, and one must choose specifically around that," adds Lupien.
---
INTERVIEWEE BIO: Steve Lupien is an accomplished executive, educator, and author with over 35 years of cross-functional leadership experience in industry-diverse public, private, and NFP organizations, spanning high technology, consumer packaged goods, and business services. Steven is a sought-after thought leader on blockchain technology and has testified as an expert domestically and internationally on digital assets.
He is a Founder of BeefChain.io, an innovative Agtech company utilizing blockchain to improve results for livestock producers and is a Founder of the Digital Asset Trade Association that assisted in helping Wyoming become the most progressive state in enabling blockchain technology.
---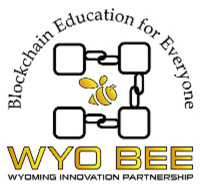 We are proud to announce that Digital Wealth News, in conjunction with the American Crypto Academy, has partnered with the University of Wyoming Center for Blockchain & Digital Innovation to offer a 12-module course on blockchain for Wyoming's high school juniors, seniors & community college studentes beginning with the Fall 2023 school year.  The modules will also be available for a nominal licensing fee to other schools throughout the US.
Contact DWN's publisher Cindy Taylor at cindy (at) dwealth (dot) news if you would like details on sponsoring this initiative or how you can help bring these modules to students in your community.
CLICK HERE FOR MORE INFO ON THIS DIRECTIVE
---