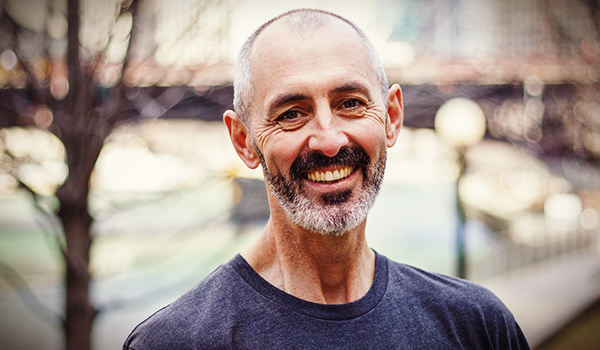 ---
Digital Wealth News is pleased to bring you our "Fintech Luminaries" series – featuring thought leaders within the digital wealth and blockchain ecosystems. For the next feature in this series, we'd like you to meet Adrian Johnstone, Chief Commercial Officer of Practifi, a business management platform that helps financial advisors unify their disparate tools, strengthen client relationships and scale their business.
NAME: Adrian Johnstone
TITLE: Chief Commercial Officer
COMPANY: Practifi
WEB ADDRESS: www.practifi.com
---
What is your role within your firm and what do you do there on any given day?
As a founder and the Chief Commercial Officer, my responsibilities vary day to day and country to country. From talking with current and potential investors to working with key clients and strategic partners on exciting new advancements in our product and service offerings, I also own the investigation of new international markets and adjacent market segments. Last, but not least, I oversee our sales, marketing, client success and professional services groups.
What does your firm do/offer within the fintech sector?
Practifi is a deep vertical solution for the wealth management industry. We refer to ourselves as the 'operating system' for our clients—providing client management, sales management, workflow automation, team collaboration, task management, business intelligence and much more. We're also an API integration hub capable of orchestrating the flow of data between interconnected systems, eliminating data rekeying as well as reducing compliance and operational risk. Essentially, we offer a unified workspace for advisory and wealth management firms.
What are the biggest problems facing the fintech industry in the future?
I believe some of the challenges present now will only continue to heighten in the future—in particular, the disconnect between rising client expectations for seamless experiences and the limitation of connectivity, either technical or commercial. Too many fintech firms (new and established) view data as proprietary, creating walled gardens or siloes that ultimately impede client outcomes and diminish the overall value of their business. I believe, for the fintech space to achieve full maturity, more firms need to embrace open integration, without charging clients for the 'privilege' of API connection. This should be table stakes.
How do you feel consumers (or if more relevant for your firm – businesses) are adapting to the facet of fintech that your company operates within?
At Practifi, we're a B2B solution so our clients are all businesses. We're CRM-based, built on the Salesforce platform so that part of our business is well understood. Where we're seeing a major uptick with clients is in the area of workflow automation. This is driven by both compliance and efficiency, where repeatability reduces risk and the cost to serve. Our clients are all heavily regulated and many are fee-constrained so doing more with less with a reduced commercial risk profile is a massive competitive advantage.
What area/s of fintech do you believe will grow the most in the coming 5 years?
Perhaps controversially, I don't see AI as the area of highest growth—I can only speak to wealth management where I see automation and integration as the area with the most potential. New firms such as MileMarker who seek to drive greater inter-connectivity are onto something substantial. For us, we have fully open APIs today and we're constantly extending them as our product expands. Our goal is to be the unified workspace for every role within a firm.
---
With over 25 years experience driving strategic change for wealth management firms, Adrian Johnstone has direct experience in what works and what doesn't. As a co-founder of Practifi, he's assisted numerous clients to be prepared and extract the most value from technology change.