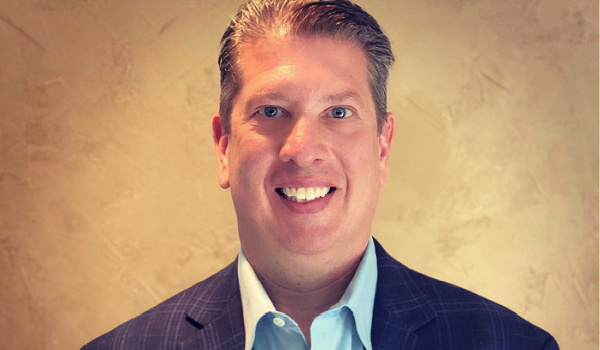 ---
Digital Wealth News is pleased to bring you our "Fintech Luminaries" series – featuring thought leaders within the digital wealth ecosystems.  For our latest feature, we'd like you to meet Michael Partnow of JIFFY.ai, a global, enterprise-grade process automation company that helps organizations to automate end-to-end complex business processes across their front, middle, and back offices.
NAME: Michael Partnow
TITLE: Head of Wealth Management
COMPANY: JIFFY.ai
---
How did you personally become involved in fintech?
I was humbled when asked to lead Wealth Management for JIFFY.ai, a leader in the fintech space. I am incredibly passionate about the transformative impacts of automation. What brought our industry to this level will not take us to the next unless we accelerate the application of automation to complex business processes so people can focus on more creative work. As so sagely stated by the late Jim Henson, "Machines should work; people should think."
What does your firm do/offer within the fintech sector?
JIFFY.ai is a global, enterprise-grade process automation company. We help organizations to automate end-to-end complex business processes across their front, middle, and back offices. The JIFFY.ai Automate platform converges a set of automation technologies into a single platform to address the piecemeal proliferation of non-integrated solutions in the market that have gotten in the way of innovation and meaningful business transformation. It natively integrates Robotic Process Automation, Machine Learning, Natural Language Processing, Document Processing, Analytics and Workflow in a new, autonomous concept called HyperApps, which allow an enterprise to build sustainable and scalable automation, reduce technical debt and increase ROI.
What do you believe the next major innovation in financial technology will be and why?
What has become clear over the past year is the need for more aggressive adoption of intelligent automation by financial services firms to address complex end-to-end processes across the front, middle, and back office. In a report from Celent, the wealth management industry alone is expected to invest $23B+ in technology by 2024. That investment will focus on hybrid advice experiences, digital onboarding, Robotic Process Automation and workflow management, to name a few. The gap between the end customer and an enterprise's middle- and back-office functions is shrinking faster than ever. We will see significant innovation in financial technology that brings intelligent automation and no code software development to the forefront, giving organizations the ability to innovate and deliver better solutions and customer experiences, faster.
---
Michael Partnow is an accomplished, dynamic professional with more than 27 years of experience across all aspects of business operations and a focus on developing people, strategies, and processes that drive long-term achievement in startups, high-growth companies, and complex organizations.