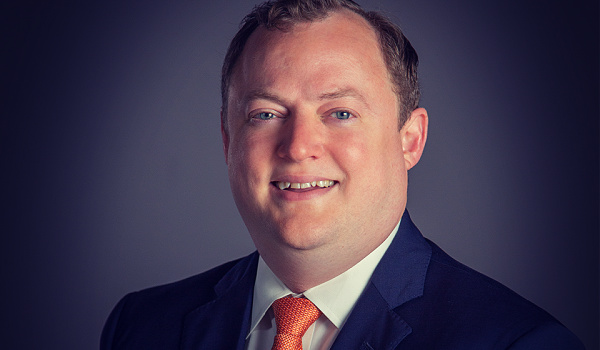 ---
Digital Wealth News is pleased to bring you our "Fintech Luminaries" series – featuring thought leaders within the digital wealth ecosystems.  For our latest feature, we'd like you to meet Ryan George of Docupace, a solutions provider focused on digitizing and automating operations in the financial advice and investment industry.
NAME: Ryan George
TITLE: Chief Marketing Officer
COMPANY: Docupace
---
What does your firm do/offer within the fintech sector?
Financial services firms use the Docupace Platform (a cloud-based, integrated software suite) to reduce back-office expenses, improve efficiency, strengthen recruiting, and enhance the experience of advisors and their clients. When it comes to front-to-back, middle-to-back and all stages of operations, we bridge gaps, eliminate friction and keep everyone the same page. We're like an adrenaline shot for someone's business, empowering our client firms to bring on more advisors; improve client satisfaction and confidence; and reduce costs and headaches that often derive in the back office.
What do you believe the next major innovation in financial technology will be and why?
The future is all about data, how to protect it, how to analyze it and how to leverage those insights to make your customers businesess' better. To use a gold miner reference, 'there's gold in them their hills.' I think most technology platforms have realized there are rivers of data running through their systems, but getting your hands around that data and turning it into an insightful, resourceful business unit isn't so easy. You also need to make sure the right usage and privacy policies are in place; that it's protected from cybercriminals, etc. is essential. I think the data race is afoot and it's only going to pick up steam in the next 2-3 years.
What fintech leader do you admire the most and why?
I think Aaron Klein and the team at Riskalyze has built an incredible community. What started with risk-scoring, you've seen them continually add capabilities and offerings to meet the changing needs of advisors. Plus, as a marketer, you have to admire the trusted brand reputation they've etched in stone. Also, as a lifelong dog lover, I have to mention Redtail and Brian McLaughlin – a smiling golden retriever will always stand out in the world of fintech.
---
Ryan George is the Chief Marketing Officer at Docupace. He is responsible for the company's brand awareness, early-stage sales pipeline, content strategies, customer and industry insights, internal and external communications, design, and events. George actively engages in leadership roles in both the financial services and marketing communications communities.