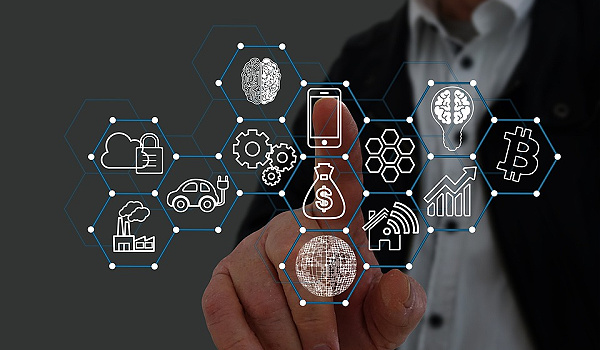 ---
By: Gerelyn Terzo 
Wealthtech brought us new hires, capital raises, acquisitions, crypto and more this past week. Let's dive in.  
AdvisorEngine: Raj Madan was named CIO of AdvisorEngine in a newly created role where he will oversee "all efforts to run, grow and transform financial technology solutions," according to his LinkedIn profile. Madan started in his new role in July. Previously, Madan was managing director of technology at BNY Mellon subsidiary Pershing and spent two decades of his career at the parent firm. AdvisorEngine CEO Rich Cancro said his company was inspired by Madan's "passion for delivering actionable data at scale." 
Hightower: Chicago-based Hightower has absorbed Washington, D.C.-based wealth manager Farr, Miller & Washington, the latter of which has $2 billion in AUM. Farr, Miller & Washington President and CEO Michael Farr becomes Hightower's chief market strategist after the acquisition and will work alongside the firm's investment solutions division, where Stephanie Link is the chief investment strategist and portfolio manager. Farr and Hightower CEO Bob Oros are no strangers and have known one another for more than 15 years. The target firm considered other options and chose Hightower for its culture, among other reasons. 
iCapital: iCapital Network, a fintech platform for asset managers, has raised $440 million in a round spearheaded by Singapore's sovereign wealth fund, Temasek. As a result of the round, iCapital is now valued at $4 billion compared to $860 million a little over a year ago. iCapital will direct the proceeds toward bolstering its platform, expanding strategies/products and making acquisitions. 
SmartX: SMArtX Advisory Solutions, a TAMP, has bolstered its agreement with SS&C's Black Diamond Wealth Platform. The "enhanced integration" between the firms is designed to create a better user experience for clients and underscores the relationship to ensure that SMArtX secures its role as the go-to platform for Black Diamond. Advisors on the Black Diamond platform use SMArtX to "analyze UMA sleeves directly with Black Diamond" and will now gain access to "automation that streamlines the…TAMP experience." 
Wealthfront: Palo Alto, Calif.-based Wealthfront is taking the cryptocurrency plunge. The RIA now offers its clients access to the Grayscale Bitcoin Trust and Grayscale Ethereum Trust, two popular institutional products. Wealthfront says it is the maiden service to deliver exposure to crypto for diversified portfolios in conjunction with automated features including "tax-sensitive rebalancing, intelligent dividend reinvestment and…tax-loss harvesting." Clients can direct as much as 10% of their portfolio to the crypto funds given the volatile and unpredictable nature of the asset class.
---