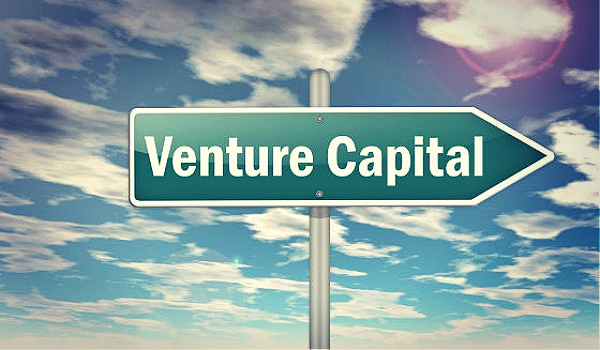 ---
This past week we again saw some MIGHTY deals in the digital wealth sector, with every one over $200M USD, and so many in that category that we couldn't include others in the $100M-$200M USD range this week's Top 5 list. Shocking, isn't it? Some bullets on this week's "winners":
The US again "wins" with 3 of the top 5 deals, and just like last week, they are domiciled in NYC or Silicon Valley;
The other top two deals came out of Singapore and German;
No two deals were similar, with everyone in this week's post coming from a different category of fintech
Strangely, all but one of the deals were Series D fundings, which would explain why the numbers were so high.
Without further ado, here are this week's top 5 fintech VC deals for the week below…
---
iCapital Network (Wealthtech) | $440M| NYC-based alternatives investing platform| Temasek, Owl Rock, MSD Partners, Noah Holdings, Golub Capital, WestCap, Ping An Voyager Partners, Blackstone, UBS, Pivot Investment Partners, BNY Mellon, Wells Fargo, Morgan Stanley, Goldman Sachs |

LinkedIn Firm Overview: "iCapital Network's mission is to power the world's alternative investment marketplace. Its financial technology platform has transformed the way alternative investments are bought and sold through the development of tech-based solutions for advisors, their high-net-worth client base, asset managers and banks. The firm's flagship platform offers advisors and their clients access to a curated menu of private equity and hedge funds at lower minimums with a full suite of due diligence and administrative support in a secure digital environment. Asset managers and banks leverage iCapital Network's tech-enabled services to streamline and scale their private investments operational infrastructure. iCapital was recognized in the 2018, 2019 and 2020 Forbes FinTech 50 which highlights the top 50 innovative financial technology companies that are transforming finance through technology. As of December 31, 2019, iCapital Network services more than $46.6 billion in invested capital across more than 100,000 underlying accounts."

Bolt (Compliance) | $333M, Series D | CA-based digital checkout platform | Hedosophia

LinkedIn Firm Overview: "Retailers use Bolt's lightning-fast, one-click checkout to convert, retain, and delight more shoppers. You can see how it works here: https://www.bolt.com/how-it-works/ and apply to talk to us here: https://www.bolt.com/careers/."
Solarisbank (Banking) | $224M, Series D | German banking-as-a-service fintech that creates APIs for other fintechs to utilize for their platforms| i80 Group, other undisclosed investors |
Website Overview: "Solarisbank is the first Banking-as-a-Service platform with a full banking license that enables companies to offer their own financial products. Through APIs, partners gain access to Solarisbank's modular services including payments and e-money, lending, digital banking as well as services provided by integrated third party providers. Through this, Solarisbank creates a highly developed technological banking ecosystem for fintechs and established digital companies, as well as banks and corporates."
Fireblocks (Blockchain) | $310M, Series D | NYC-based blockchain security platform | Sequoia Capital, Stripes, Spark Capital, Coatue, DRW VC, SCB 10X, Siam Commercial Bank |



LinkedIn Firm Overview

: "For institutions that need to store and move digital assets without the operational or security headache. Fireblocks streamlines operations by bringing all your exchanges, OTCs, counterparties, hot wallets, and custodians into one platform. Wallets, deposit addresses, and API credentials are secured using patent-pending chip isolation technology and the newest breakthrough in cryptography (MPC). Institutions are using Fireblocks to move funds securely in seconds – instead of hours."
Nium (Payments) | $200M, Series D | Asian payments platform | Riverwood Capital, Temasek, Visa, Vertex Ventures, Atinum Capital, Beacon VC, Rocket Capital Investment |



LinkedIn Firm Overview

: "opportunities and improve cash flow economics. Nium is a leader in its geographical and payment service breadth, owning licenses in the world's largest and fastest-growing economies. Our modular platform allows banks, payment providers, travel companies, and other businesses to collect and disburse funds in local currencies to over 100 countries, plus issue physical and virtual cards globally. Our proprietary set of APIs embeds financial services and can bring to life multiple B2B and B2C use cases in a matter of weeks. Nium is part of CB Insights Fintech 250, which highlights the most promising Fintech companies globally. Today, Nium serves over 130 million customers and enables platforms to provide access to financial services to over 3 billion people across the world."
We'll be back next week with more news on fintech VC funding.
---