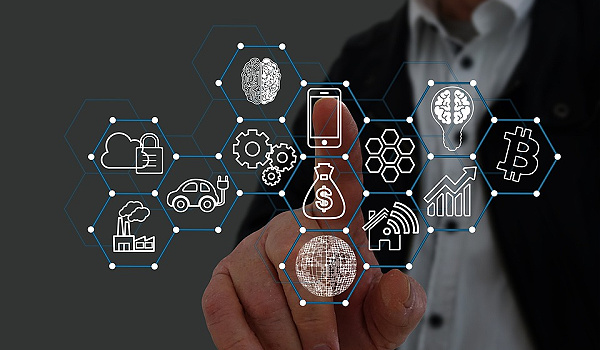 ---
By: Gerelyn Terzo 
The metaverse is now accessible to financial advisors. Assessing a client's risk/return profile is becoming an increasingly digital phenomenon. Wealth managers are taking client engagement to the next level. And bitcoin is becoming more accessible to advisors.
Reachstack: Toronto-based Reachstack, which is behind intelligent emails for wealth managers, was chosen by MD Financial Management to deliver the next chapter of MD's "personalized client communication, engagement and growth initiatives," according to the announcement. MD specializes in data-fueled client communication for wealth managers. The company turned to Reachstack to speed up the process of learning about a client's interests and needs to provide more personalized interactions early. MD's VP of marketing and communications, Shawna Dennis, said Reachstack's "client profiling, content matching and automation capabilities" will be key to its success. 
Decision Technologies: Michigan-based Decision Technologies Corporation (DTC) has introduced a wealthtech/regtech application comprising its tech that lets advisors analyze mutual funds and ETFs against other investment options. The ProRapidReview tool (ProRRT) tool lets users set "performance parameters" across asset classes and assigns a score and rank to choices to identify the product that is most likely to deliver the desired returns over time. DTC CEO Eric Smith says it's a "more effective way to evaluate which mutual funds and ETFs to choose and recommend."  
Roundhill Investments: ETF sponsor Roundhill Investments has announced that its metaverse ETF has amassed more than $250 million in AUM. The fund, which is called the Roundhill Ball Metaverse ETF, has been growing quickly, having crossed the $50 million and $100 million thresholds in six weeks and nine weeks, respectively. The metaverse fund crossed $100 million in 18 weeks. Facebook recently changed the name of its parent company to Meta to reflect its commitment to the metaverse, a hybrid of the physical and virtual worlds. 
THOR Financial Technologies: Now that the bitcoin price has achieved a new all-time high, investors are more likely to catch a case of FOMO when it comes to cryptocurrency investing. Pennsylvania-based THOR Financial Technologies teamed up with Eaglebrook Advisors to pave the way for financial advisors to gain access to bitcoin and other crypto assets in a seamless way while diminishing the volatility factor in a tax-efficient way. The companies have introduced a risk managed solution through which THOR's tech and trading algorithms are built into Eaglebrook's SMA platform. As a result, U.S.-based advisors can "add bitcoin and crypto assets to clients' portfolios in a simple, secure, and compliant investment vehicle with real risk management solutions designed to navigate volatility." THOR founder and CIO Brad Roth touted the arrival of "game changing technologies to the wealth management industry." 
Tolerisk: Tolerisk, whose risk tolerance tech is used by advisors, and FinMason, which is behind an investment analytics engine for publicly traded assets, have announced a new partnership that combines portfolio risk measurement with a stock/bond benchmark scale. Tolerisk's software will be integrated into FinMason's analytics engine. It means Tolerisk can add "portfolio risk analytics to their product lineup." The collaboration expands Tolerisk's capabilities so that it can assign risk scores not only to the investor but also to portfolios. Advisors will be better able to assess how a client's portfolio compares to their Tolerisk score and align the investment solutions accordingly.
---