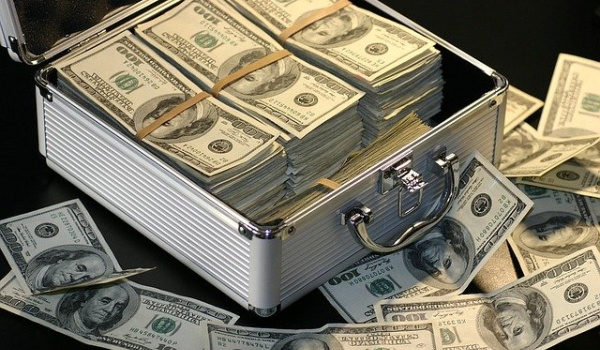 ---
This week we're back with a fresh round of new Top 5 VC deals, and the funding numbers continue to exceed $100M+ and cover the globe, though most were out of the US this week.
This week's top deal came out of the Philippines
The other four top deals all came out of California
Hospitality payments, NFT gaming and small biz platforms were amongst the categories funded
Without further ado, here are this week's top 5 fintech VC deals for the week below…
---
$300M | Philippines | Payments, remittance, loans, etc. | Warburg Pincus, Insight Partners, Bow Wave, Itai Tsiddon, Amplo Ventures, Globe Telecom, Ayala |

Firm Website Overview: "We are a FinTech startup partnership between Globe Telecom, the Ayala Corporation, and Ant Financial. Our five key services include payments, remittance, loans, business solutions and platforms…"
$250M, Series E | San Francisco, CA | Client experience and financial management platform for independent business owners | Tiger Global, Durable Capital Partners, Norwest Venture Partners, Citi Ventures, OurCrowd |

LinkedIn Firm Overview: "HoneyBook is the leading client experience and financial management platform for independent business owners. By combining tools like billing, contracts and client communication, HoneyBook helps business owners get organized so they can provide top-tier service at every step. The opportunity at HoneyBook is huge – service-based businesses are the largest demographic in the freelance workforce at more than 30 million Americans. Our company, like the members we serve, thrives on innovation and creativity; HoneyBook is trusted by service providers across the U.S. and Canada who have booked more than $3 billion in business on its platform…"
$160M, Series B | San Francisco, CA | Hospitality accounts payments platform/automation | FTV Capital |
LinkedIn Firm Overview: "Plate IQ is Automated Accounts Payable. Automated AP software replaces manual data entry by digitizing your invoices down to the line item, automatically assigning them to your proper GL codes, and syncing the information to your accounting software. Plate IQ also offers one-click bill pay, advanced approval workflows, expense management, and cloud-based data storage that allows you to go paperless, and work together remotely over multiple time zones…"
$150M, Series C| Los Angeles, CA | NFT game technology studio | Andreessen Horowitz, D1 Capital, FTX, Binance, Raine Group, 32 Equity, Mantis VC, OneTeam Partners, Jonathan Kraft, The Kraft Group, Ryan Tedder, Michael Jordan, Curtis Polk |

LinkedIn Firm Overview: "We are Mythical Games, a next-generation game technology studio. We believe that true ownership of digital assets, verifiable scarcity, and integrated secondary markets will spawn a new generation of games. These new economies, based on digital ownership, will bring players, developers, and content creators closer to the games they love. We are a team of veteran game and platform developers with a passion for bringing big innovative concepts to market. Our goal is to create world-class products that drive consumer adoption of distributed ledger technology through games…"
$150M, Series C| San Francisco, CA | P2P cross-border payments platform for Europe & Africa | FTX, SVB Capital, Deciens Capital, Ribbit Capital, Bezos Expeditions, One Way Ventures, Tribe Capital |

LinkedIn Firm Overview: "Chipper Cash is a venture-capital-backed Financial technology company that builds software to enable free and instant Peer-to-peer Cross-border payments in Africa and Europe; as well as solutions for businesses and merchants to process online and in-store payments…"
We'll be back next week with more news on fintech VC funding.
---