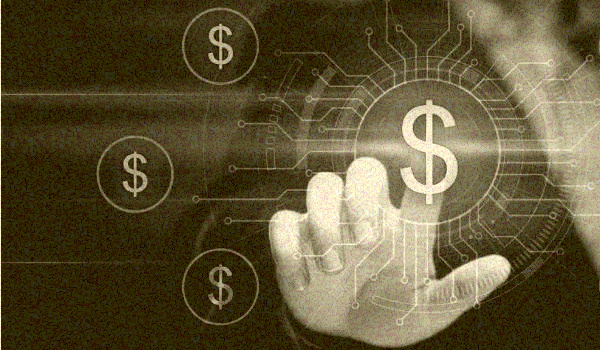 ---
By: Gerelyn Terzo 
BNPL companies are in the spotlight, but not for the reasons they would want. Wall Street analysts have fintech stocks in their sights, while one China-based tech giant is looking to gaming to take some of the regulatory heat off in Beijing. Fintech M&A is alive and well, while an emerging fintech-focused VC firm with its roots in a major crypto exchange has entered the fray.
BNPL Latest
Buy now pay later (BNPL) companies are used to the limelight. Most recently, however, they are getting some unwanted attention as regulators take aim at the burgeoning sector. The U.S. Consumer Financial Protection Bureau wants more information about the pros and cons of interest-free installment agreements from the major players including Affirm, Afterpay, Klarna, PayPal and Zip. The regulator has requested information from those companies, seemingly worried about the "immediate debt" that consumers rack up using these services. They're also wary about risks associated with "data harvesting" and "regulatory arbitrage," according to the CFPB. BNPL stocks sunk in the U.S. and Australia in response to the probe.
On another note, BNPL startup Klarna has partnered with GoCardless to strengthen its U.S. market position. Klarna is looking to GoCardless, an account-to-account payments company, to support debit card payments for users, of which it boasts 21 million in the U.S. As a result of the deal, consumers have the option to pay in four interest-free installments or make monthly payments via Klarna financing. These options slash the risk of default for Klarna and streamline the process for customers so they won't have to update card details.
Wall Street Wrap Up
Shares of online broker Robinhood have been under pressure of late, falling to a new low as investors flee amid a wave of analyst downgrades. The company hopes to win customers over with more innovation as it rolls out a new gifting feature that lets users send several leading cryptocurrencies including bitcoin, Ethereum and meme-coin Dogecoin as gifts to others. Robinhood's new feature, which becomes available on Dec. 22, allows customers to send as little as $1 in crypto from funded accounts to the recipient's mobile device for no fee. The transactions could take up to five days to settle. Users in Nevada and Hawaii are out of luck and won't be able to access crypto gifts on Robinhood.
Citigroup has reportedly started coverage on fintech stock SoFi with a buy rating, with analysts suggesting shares could revisit the $20 level. Citi attributes the optimistic outlook to SoFi's vast markets as well as its potential for expansion. SoFi's stock is down almost 15% in the month of December so far.
Bitcoin & Blockchain
Without a small miracle, the bitcoin price will not end the year at the most bullish of forecasts, some of which called for BTC $100,000. Instead, it is hovering at about the $45,700 level. Pantera Capital CEO Dan Morehead noted the firm's historical inflow data, which illustrates that "investing when bitcoin is cheap is not easy." He goes on to explain, "Inflows skew pro-cyclical. As price rises sharply, investors FOMO in. As it reverts to fair value, few buy." Morehead recommends going "the other way" for investors who "have the emotional and financial resources."
Source: LinkedIn/Pantera Capital
Blockchain-fueled digital asset management firm Securitize Capital has introduced a pair of tokenized funds that track two separate S&P Dow Jones Indices. Securitize's new tokenized funds include the S&P Cryptocurrency Large Cap Ex-MegaCap Index and the S&P Kensho New Economies Composite Index. The funds represent "the first indices from S&P DJI — and the first funds based on indices from a major index provider — to be tokenized," according to the announcement. This innovation is a sign of institutions embracing blockchain technology.
Austin, Texas-based Kraken Ventures, which backs startups and protocols in fintech and crypto, has closed its maiden fund, the Kraken Ventures Fund I LP. The fund is looking to make investments in the range of $500,000-2 million. The venture firm is led by a trio of alum from cryptocurrency exchange Kraken, including Brandon Gath, Kirill Gourov and Akshi Federici.
Tech Roundup
Tech entrepreneur Elon Musk has clarified how much money he will be paying Uncle Sam in 2021 — a staggering $11 billion. Musk's tax bill has been in the limelight amid a Twitter spat with U.S. Senator Elizabeth Warren. Meanwhile, Tesla, which recently moved its headquarters from California to Texas, plans to have a grand opening for its giga-factory in the Lone Star State, including community tours starting early in the new year.
Source: Twitter 
Tencent, which is the parent company of mobile payment play WeChat Pay, is moving further into gaming amid government scrutiny in China. Ma Huateng's company is scooping up Turtle Rock Studios, which is behind the Back 4 Blood title. Tencent already includes Riot Games, Supercell, and Funcom in its portfolio and is a backer of U.S.-based Epic Games and Activision Blizzard as well as France's Ubisoft. The U.S. has been blacklisting Chinese tech companies amid allegations of human rights abuses.
Trellis may be an insurtech company, but it's targeting fintechs with its latest car insurance marketplace offering. Trellis launched its Savvy platform, which is an "end-to-end API solution" that matches consumers with car insurance providers. Savvy is designed to be built into an app or a website, giving users the ability to cancel an existing policy and change providers on one platform. Trellis says Savvy allows fintech apps "to deepen the financial data and insight they have about their users and to serve them more broadly."
Digital financial platform MoneyLion is scooping up Even Financial, an embedded finance marketplace. The deal uses a convertible financing structure valuing MoneyLion at $10 per share, its IPO price, and providing a "total consideration to Even's equity holders of up to $440 million," according to the announcement. The two companies will collaborate to hasten the tech roadmap, but Even will remain independent in terms of management and operations.
---