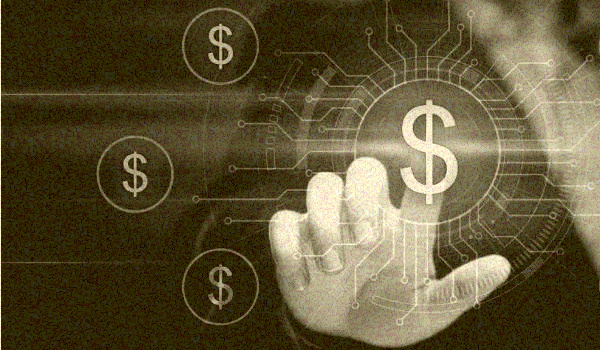 ---
By: Gerelyn Terzo 
Fintech CEOs must be keeping their New Year resolutions close to the vest. Nevertheless, we still rounded up the latest happenings across the industry, including how banks are responding to the spread of the omicron variant. Robinhood is hoping to get off on the right foot with traders in 2022, while one billionaire venture capitalist is taking aim at the card giants in favor of Web 3.0.
Wall Street Banks
The rise of the omicron variant has triggered a shift in which major Wall Street banks are now asking employees to work remotely to start the new year, reversing an earlier trend in which Wall Street was first to call staff back to the offices. Goldman Sachs, Citi and Bank of America are among the latest banks to do an about-face, advising staff to work from home in early 2022 in an attempt to thwart the spread of the virus. JPMorgan employees have the option to work remotely until the end of the month. Bank CEOs like Jamie Dimon and David Solomon of JPMorgan and Goldman Sachs, respectively, have touted the office work environment over remote work since early in the health crisis.
Santander has committed a faux pas after mistakenly depositing $176 million into thousands of business accounts on Christmas day. The Spanish bank processed the payments twice, triggering a wave of duplicate payments in which employees received extra pay and suppliers got a surprise bump. Santander says it has since fixed the technical glitch and is working feverishly to recover the funds in the meantime.
Overarching Themes
Banks like Capital One use a combination of machine learning and Amazon Web Services to bolster their cloud and security capabilities. But banks, in general, have been moving at a snail's pace to integrate the cloud and instead have been relying on their own data centers, according to The NY Times. IBS Intelligence has outlined nearly half-a-dozen themes in fintech to watch for this year, not least including the cloud and machine learning. Here's an overview:
AI and machine learning (ML) — Fintechs are no strangers to AI and ML when it comes to lending, risk assessment, giving financial advice and more. As the tech becomes even more efficient in mobile apps, fintechs are likely to be front and center.
Cloud services — Consumer data is in the spotlight, especially as more and more industries including lending become automated and information is shared among vendors. Companies looking to protect sensitive user information across a wider swath of the digital landscape are increasingly turning to cloud services to do so.
Digital Banks — With the pandemic lingering longer than many expected, digital banks have become more important than ever, especially in a world where social distancing is the new normal.
NFTs — Blockchain-based non-fungible tokens have already disrupted sectors like art and gaming. Given the pace at which fintechs are adopting crypto, it might not be long before NFTs, which are priced in cryptocurrencies like Ethereum, are similarly accessible on money apps.
Embedded finance — It's no secret that many big tech companies would like to be banks, too. Facebook and Amazon come to mind. With the rise of banking-as-a-service (Baas) solutions offered by fintechs, digital banking could become more of a reality for companies outside of the traditional financial realm.
Trader Talk
Robinhood has set its sights on bolstering its options contract functionality on mobile, giving traders the opportunity for options rolling to have greater flexibility with buy and sell contracts. The increased functionality is being developed in beta format for Robinhood's iPhone app, according to Bloomberg. Robinhood has also made crypto investors happy by revealing the much-anticipated launch of crypto wallets will take place in mid-January. Users will be able to do more than just hold their crypto in a Robinhood wallet, like spend and trade it.
Web3
Venture capitalist Chamath Palihapitiya believes in the next version of the internet, Web3, and suggests it will come at the expense of Visa, Mastercard and traditional payment rails. According to the billionaire in a recent All-In Podcast, the card giants are a "completely contrived duopoly that doesn't need to exist," taking aim at their lofty fee structures. Instead, he favors decentralized finance (DeFi) solutions for payments, advising investors to short the traditional payment processors and "be long well-thought-out, Web3 crypto projects that are rebuilding payments infrastructure in a completely decentralized way." 
Source: YouTube/All-In Podcast
Bitcoin Outlook
The bitcoin price might not have lived up to the most bullish predictions of 2021, but it still delivered returns of 66% for the year. Bloomberg reported on how billionaires including Thomas Peterffy and Ray Dalio have come to accept crypto if the bottom falls out in cash. Interactive Brokers Group founder Peterffy, who was once a staunch BTC futures critic, now advises investors to have 2-3% of their wealth in crypto to protect them if fiat money "goes to hell." Interactive Brokers is adding to the number of cryptocurrencies it supports for trading. He believes crypto can either go to zero or $1 million. Hedge fund trader Ray Dalio, who is at the helm at Bridgewater Associates, owns some bitcoin and Ethereum as a hedge against inflation and for protection if "cash is trash."
Charlie Bilello, founder and CEO of Compound Capital Advisors, provided a glimpse into the best performing cryptocurrencies of 2021, with meme coin Shiba Inu topping the list. Rival meme coin Dogecoin rounded out the top five. Ethereum rivals Terra and Solana took the No. 3 and No. 4 spots.
SPAC Update
At this time last year, SPAC deals were all the rage. If eToro is any indication, it seems they have lost some of their shine. FinTech Acquisition Corp has revised the details of its combination with online broker eToro, slashing the Israeli firm's valuation from $10.4 billion to $8.8 billion. The deadline for the merger was extended yet again, this time from year-end 2021 to H1 2022 amid challenges filling eToro's documents with the U.S. SEC. eToro plans to list on the Nasdaq via the SPAC. Regulators have been taking aim at SPAC deals, leaving companies like sports card company Topps and cannabis company Parallel to quash their blank-check deals.
Payments Push
Irish American fintech Stripe has expanded its footprint into Israel. The company, which does online payment processing for e-commerce businesses, has started operating in Israel and is currently hunting talent in the country after making some key executive appointments, including Arnon Barzilay, who was hired from Salesforce and who will spearhead sales for Stripe's Israeli operations.
---